As the colours of autumn in Geneva turn to even more intense hues of ochre, burnt umber, copper and glowing burgundy my thoughts rush to all the winter rituals I love the most about our life in Switzerland.
There's skiing, of course, but roaring log-fires at dusk too, hot chocolate & crêpes on Sunday afternoons and a convivial fondue shared with family and friends on those crisp, winter starry nights when the air carries scents of burning wood and pungent frost.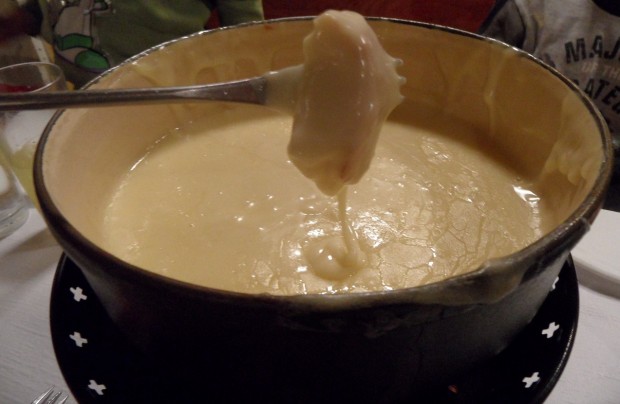 The exact origins of what is now known as the Swiss national dish are shrouded in mystery, its roots shared with the neighbouring French region of Rhône-Alpes and the Italian alpine regions of Piemonte and Valle d'Aosta – but in the 1930s the Swiss Cheese Union claimed it and actively promoted it as the nation's favourite cheese dish. Some say it's symbolic of this country, with its different cultures and languages coming together harmoniously in a (delicious !) melting-pot.
Cheese fondue consists of a mix of melted cheese, white wine and often kirsch cooked in a 'caquelon' that has been previously rubbed with a clove of garlic. The crunchy bit of cheese left at the bottom of the pot once the fondue is finished is called 'la religeuse' ('the nun' – don't ask me why) and is the titbit everybody fights over.
There's more than a single path to cheese heaven, though, and the choice is ample: from the fondue Neuchâteloise with Gruyère and Emmental, to the Moitié-moitié with Gruyère and Fribourg vacherin, the Vaudoise made only with Gruyère, the Fribourgeoise with Fribourg vacherin (served with potatoes), the Innerschweiz with Gruyère, Emmental and sbrinz and more unusual flavoured varieties that are frowned upon by traditionalist foodies such as the tomato fondue with Gruyère, Emmental, crushed tomatoes and wine, spicy fondue with Gruyère, red and green peppers & chili and mushroom fondue with Gruyère, Fribourg vacherin and mushrooms.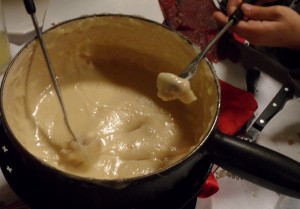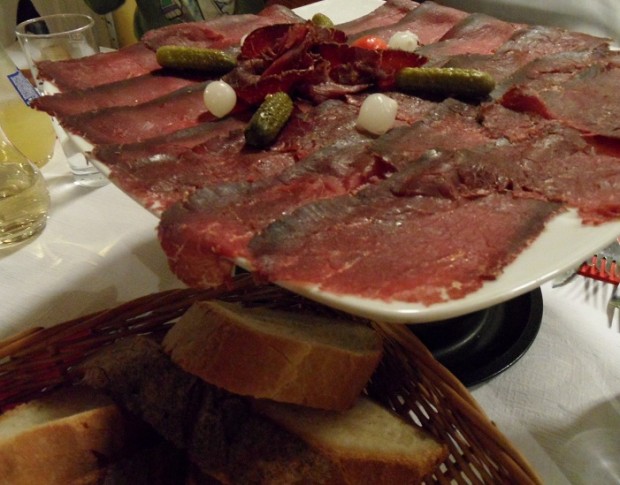 Eager to find the best fondue places in Geneva first we've eaten lots of it, then we've conducted endless opinion polls amongst friends, colleagues and fellow Swiss foodies so here's our shortlist – please share your tips with us and let us know what's YOUR favourite fondue haunt !
1. Restaurant Le Gruyérien in Chêne-Bougeries and La Bergerie du Gruyérien  on Rue François-Bonivard 6 are part of the same "family". The restaurant has the cozy feel of a wooden mountain chalet right in the heart of the city, while La Bergerie – located near Cornavin station – has a more basic decor, but what they both share is an authentic Gruérien ethos: their cheese fondue is pure velvety pleasure, a perfect fusion of carefully sourced ingredients made by independent producers.
Both restaurants serve traditional moitié-moitié fondue (half spicy Gruyères and half Vacherin cheese), fondue 'pur vacherin fribourgeois' and fondue 100% chèvre, as well as more unusual variations like fondue 'bolets' with porcini mushrooms and fondue 'tomate' (with tomatoes, served with boiled potatoes not bread).
We tried La Bergerie du Gruyérien one Saturday evening with the kids and we weren't disappointed: service was super-fast (which is what you need with 3 hungry tummies) and the atmosphere was relaxed. The Bergerie is open Monday to Saturday from 7am till midnight, which is also a bonus if your little ones are used to an early supper.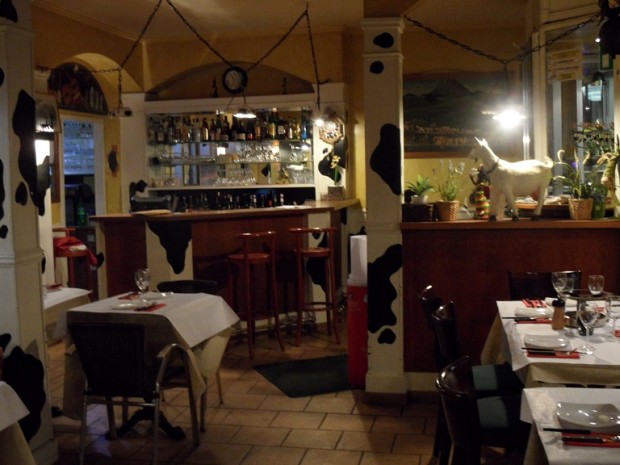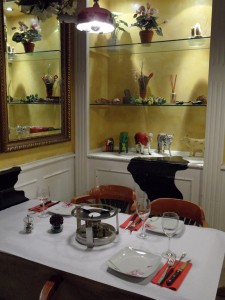 2. La Buvette des Bains at Les Bains des Pâquis is a local institution. In winter, La Buvette des Bains is the place to go for a delish, laid-back fondue evening. Their fondue is famous for being made with "crémant" (sparkling wine similar to champagne but not made in the Champagne region) rather than white wine, for a more delicate flavour. We love the atmosphere, the food of course, and the beautiful views of the lake from here ! It's a good place for children too, and you'll find many young families with their little muffins in tow.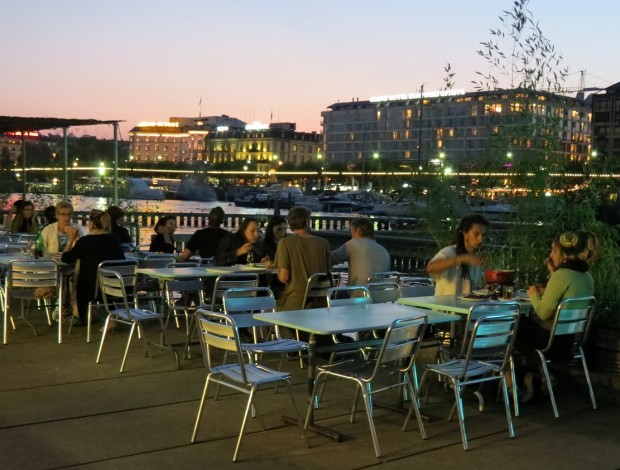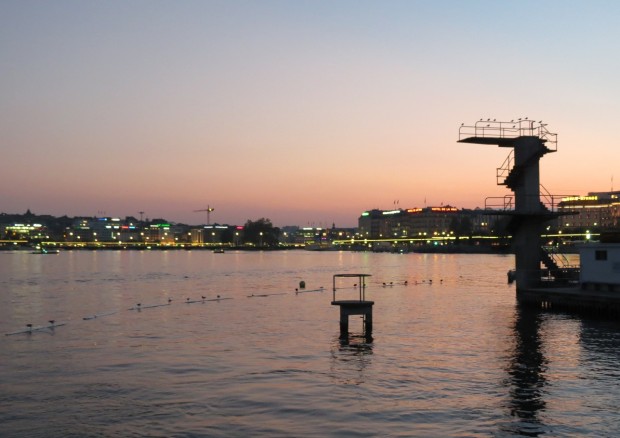 3. Les Armures Restaurant in Geneva's old town is another great destination for a typical fondue meal in a very evocative setting, as your evening will begin and end with a stroll along the cobbled streets of the most ancient part of town. If you have friends visiting from abroad this is definitely a nice idea for a night out, especially because it's open 7 days a week (hurray !)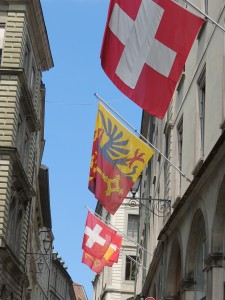 Great fondue a bit further afield:
A Swiss friend was quick to point out that, for them, a truly authentic cheese fondue meal is best relished away from the stress and bustle of city life – ideally surrounded by the breathtaking scenery of snow-capped mountains or the peaceful countryside – so here's a list of his best-loved fondue restaurants outside of Geneva:
Restaurant La Barillette in Gingins (VD) is located at an altitude of 1,450 meters, overlooking the majestic alpine cusps as far as Mont-Blanc, Lake Leman and Geneva. Their fondue moitié-moitié (vacherin & gruyère) is the works and this is where many Swiss families like to spend their Sundays: beginning with a heavenly cheese lunch and finishing with a long country walk. Open from Wednesday to Sunday, advance booking is required at least a day in advance (phone number +41 22 3601233).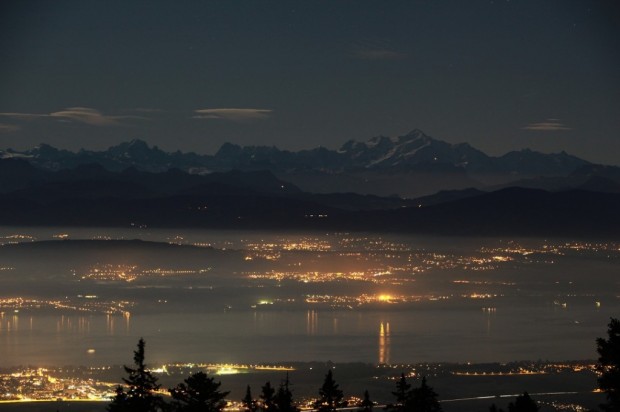 The Café de la Gare in Bulle and the Café Tivoli in Châtel-St-Denis are both located in the Canton of Fribourg, so they're a great destination for a family day-out, taking in the uniqueness of the Swiss countryside. Both serve a mean cheese fondue so get your dipping forks ready !