On our return flight from Canada we met two young Canadians wearing their official Olympic tracksuits, getting ready to board their plane as everyone around them cheered them on: "Good luck guys!"
It was a special moment (my eldest boy was thrilled) and I felt a bit disappointed that, away from London, we'd miss out a bit on all the Olympic excitement our friends were about to experience first hand.
However, when we got back to Switzerland I discovered that the Olympics are closer to Geneva than I thought (in Lausanne actually), and with no Olympic lanes or delays to moan about it really might be the next best thing !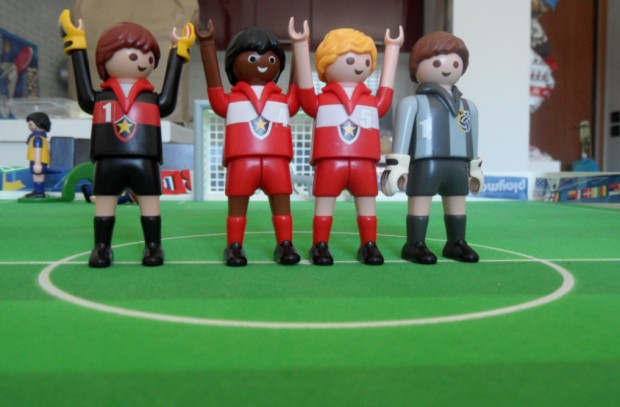 You might already know that the commune of Ouchy, south of Lausanne, is home to the Olympic Museum, which opened in 1993 to celebrate Baron de Coubertin's vision, the French founder of the first International Olympic Committee who's considered to be the father of the modern Olympic Games. He died in 1937, shortly after becoming an honorary citizen of Lausanne, hence the historical connection with the Swiss city.
The Olympic Museum itself is undergoing a huge renovation project and is therefore closed until October 2013, but – since April 2012 – visitors have been able to access all the museum's exhibits in an even more evocative setting: that of the MS Helvétie, a cruiser dating back to the Belle Epoque and moored just opposite the Museum.
The exhibition includes significant mementoes (Olympic torches, athletes' equipment etc.) and the museum itself is lively and very interactive, not to mention that entry is free of charge !
On top of this, and for the whole duration of the London Olympics, you'll be able to watch the games on a giant screen placed right over the Olympic fountain, and – if you're feeling a bit homesick – you'll find delicious fish & chips and English beer too ! Click here to download the full programme of special events taking place until the 12th of August.
So, if you're a sports fan or have very energetic little muffins who'd love to learn more about the history behind the Olympics then make sure you visit the temporary location of the Olympic Museum in Ouchy.
And to all the Olympic sportsmen and women in London: best of luck !