On December 18th 2014, ASK – All Special Kids teams up with Rush Pop-up Store in the heart of Geneva's Old Town to host Geneva's first charity fashion shopping event: VIVA VINTAGE.
This charity designer shoes and handbags sale will be held at Nest Gallery in Geneva (rue Etienne-Dumont 14) on Thursday 18th of December from 5pm to 9pm. All proceeds will go directly to supporting children with special educational needs and learning differences right here in Switzerland. This unique, luxury event is sure to appeal to local fashionistas and bargain-hunters alike, and is a fantastic opportunity to do good at the same time.

« It's more than just a vintage sale », says ASK Board Member Alan Mudie, « ASK is calling on everyone in Geneva who would like to help our cause in two very simple ways. Either donate your unwanted shoes or bags, or come along on December 18th and snap up some real bargains. Or both! ».
Donations of once-loved, good-as-new luxury footwear and handbags can be handed-in at various locations throughout Geneva until December 17th. Sign up on the official Viva Vintage facebook page or website to keep abreast of where you can hand in your donations, and to find out which designers and which sizes will be offered for sale.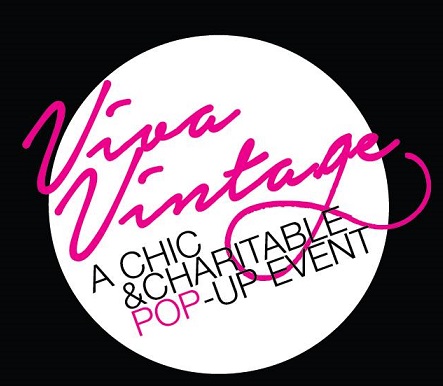 VIVA VINTAGE! is organised by ASK volunteers, who say they've been overwhelmed by the public's response and generous donations received so far – Gucci, Dior, Ferragamo, Dolce & Gabbana are among the brands which will feature.
« I am surprised at how little persuasion was needed, » admits ASK volunteer Cheryl Sanders. « People are really responsive to the idea of a closet de-clutter. They are keen to free up some space by donating their shoes and bags, especially when they know it's for charity. »
One of the donors agrees: « Who hasn't made an impulse buy at least once? Now, those irresistible Italian pumps I bought, which turned out to be one size too small, will find a good home and I can be happy I've helped ASK at the same time. »
Looking good, doing good. VIVA VINTAGE!
VIVA VINTAGE – Charity Fashion Shopping Event
Thursday 18th December 2014
5pm to 9pm
Nest Gallery
rue Etienne-Dumont 14
Geneva
About ASK – All Special Kids
ASK – All Special Kids is a one-stop resource for parents, schools and specialists, helping to support children with learning differences and special educational needs in Switzerland.
One child in five has special educational needs, one in ten has dyslexia, and over one in 100 children is autistic. Every family is touched in some way by the issues ASK is working to address.
ASK is a non-profit, Swiss-registered association dedicated to supporting the families of children with special needs, including autistic spectrum disorders, dyslexia, dyspraxia, dyscalculia, ADHD, Down's Syndrome, selective mutism, anxiety disorders and physical disabilities. With its inclusive, all-encompassing approach, ASK aims to give all children the chance to reach their full potential and find their place in society.
ASK's motto is « Just ASK – We are here to help ». VIVA VINTAGE gives YOU the chance to help ASK!
VIVA VINTAGE has been organized thanks to the generous and kind support provided by their partners and sponsors:
Rush, Avenue 32, Baunat, Café des Marronniers, Charlotte Bis, Charriol, George, Guys & Dolls, Kiddie Club, Ouyshn.com, Rock My Dog, Sorrell, Swissôtel Metropole Genève, and Twinkle Twinkle Lab.