Back from last week's press launch of the brand new Living Room Bar & Kitchen at the Hotel de la Paix in Geneva, it's time to share some photos and tips with you here!
With Italian chef Alessio Corda at its helm, the all-day Living Room Bar & Kitchen will be serving up delicious breakfasts, lunches, dinners, Sunday brunches and afternoon teas (not to mention vintage cocktails for after-work meet-ups!) inspired by Corda's experience working as a chef in Italy, Japan and Qatar.
The focus will be on locally-sourced, healthy produce as a base for contemporary signature dishes revisited with a fusion twist. Try the homemade granola with dried apricots, pistachios and Greek yogurt for breakfast; and if you pop round for lunch or dinner, the risotto mantecato, stirred until creamy in a traditional wheel of Parmigiano Reggiano cheese; the Swiss burrata or the cheviche d'omble chevalier.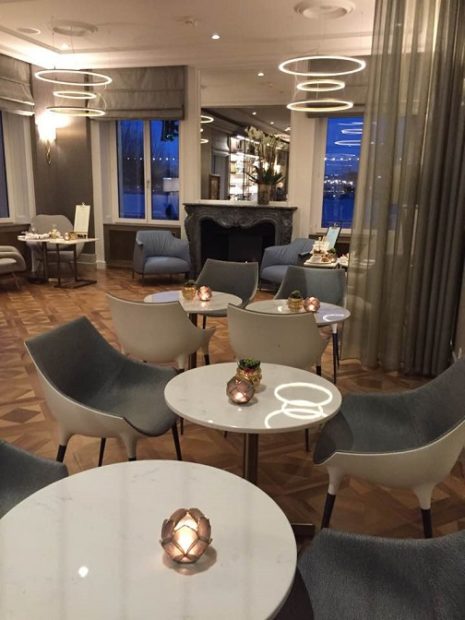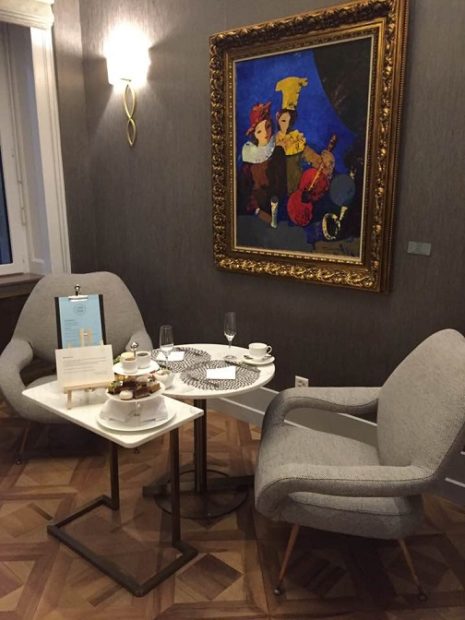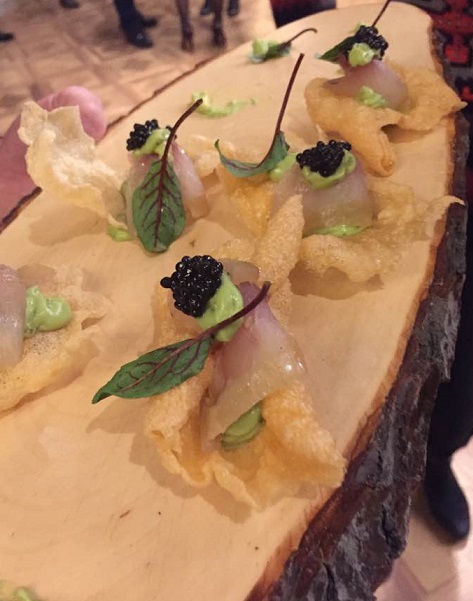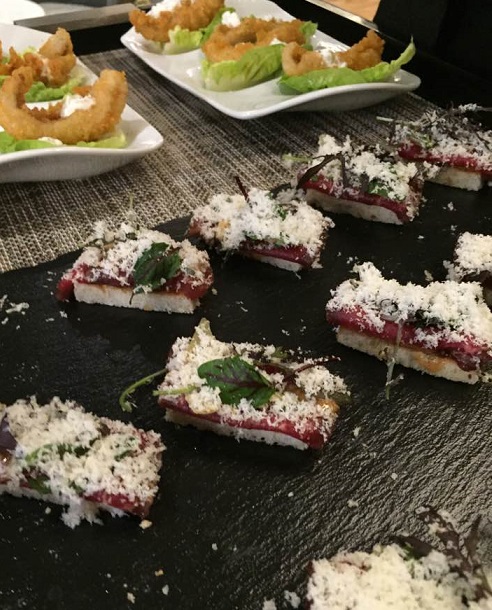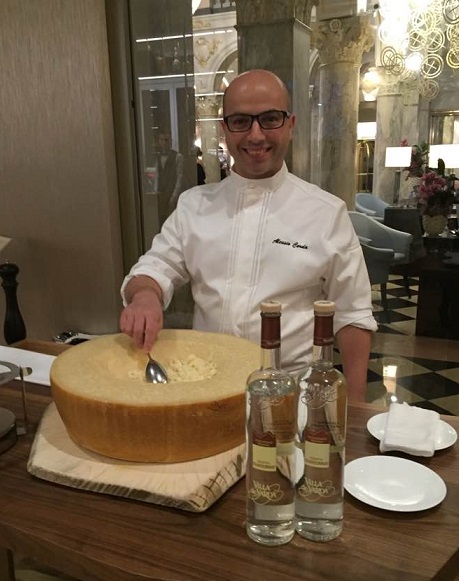 The feel and decor of the Living Room Bar & Kitchen, with its Fifties allure and understated Mad Men vibe, is all about vintage glass decanters on the bar's liquor bottle shelves, retro lounge chairs and a selection of vintage cocktails to die for.
Our personal favourites were the Maître Chocolatier, a killer blend of vermouth and chocolate liqueur, and La Vie en Rose with pink champagne, grapefruit and rose water but their tapas and drinks menu is overall very tempting.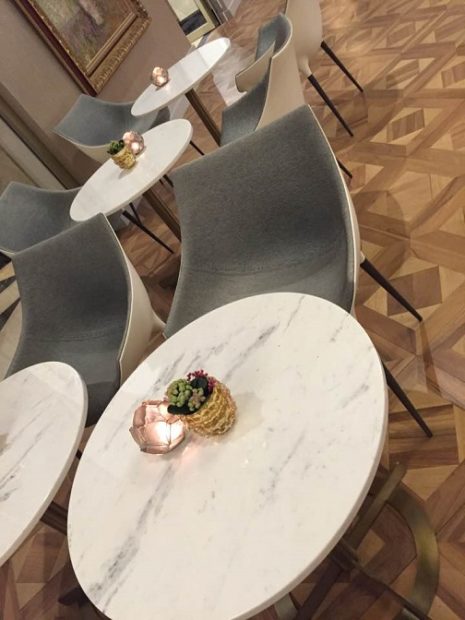 Afternoon Tea & Bar
Available from the 1st of February 2017, afternoon tea at the Living Room Bar & Kitchen will be served Monday to Sunday from 2.30pm until 5pm. From the little taster preview we enjoyed during the press launch, this is set to be a chilled yet glam affair.
Think finger sandwiches, homemade pastries and warm scones served with rose petal jam, accompanied by a selection of organic teas or hot chocolate drinks concocted by Maitre Chocolatier Suisse supremo Philippe Pascoët.
And whilst your tea is brewing, get cozy and snuggle up by the fireplace to enjoy stunning views of Lake Léman and the Jet d'Eau, because the Living Room Bar & Kitchen at the Hotel de la Paix is one of the best locations in town to do just that.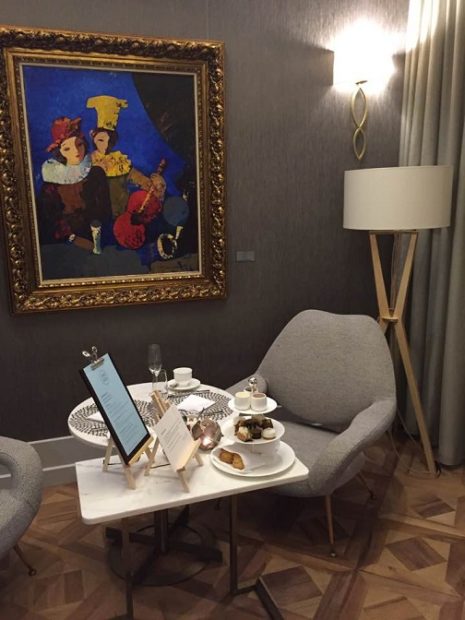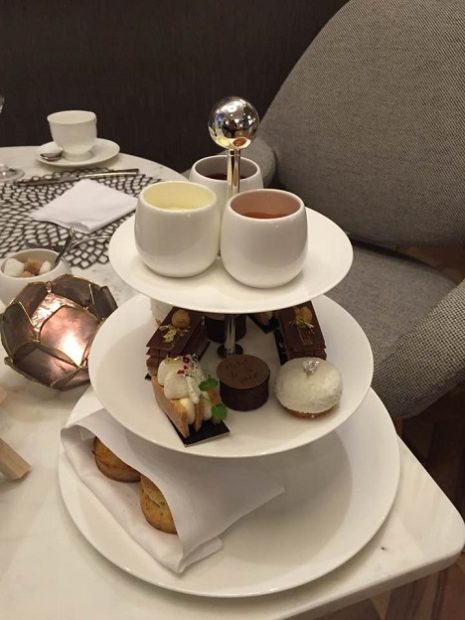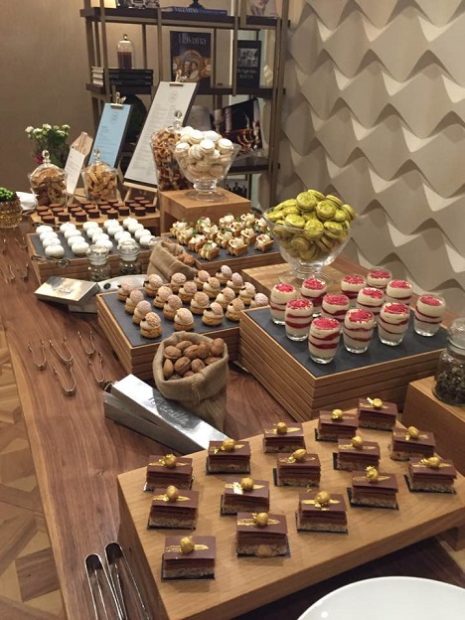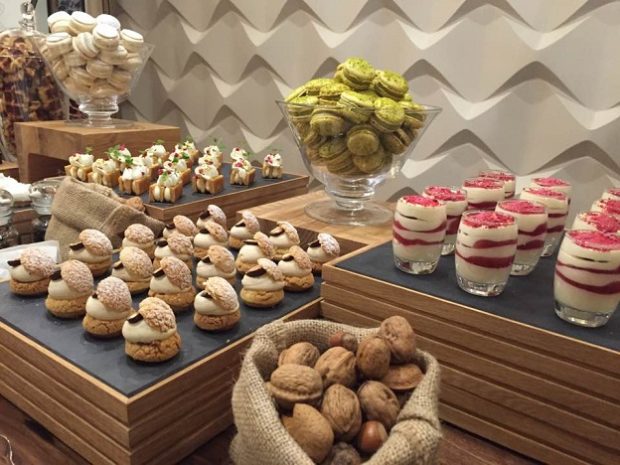 Hotel de la Paix
Quai du Mont-Blanc 11
Geneva
————-
BREAKFAST: Monday – Friday: 6:30 a.m. – 10:30 a.m.
Saturday – Sunday: 7 a.m. – 11 a.m.
LUNCH: Monday – Sunday: 12 p.m. – 2 p.m.
DINNER: Monday – Sunday: 7 p.m. – 9:30 p.m. (last order).
AFTERNOON TEA: Available from February 1st
Monday – Sunday: 2:30 p.m. – 5 p.m.
SUNDAY BRUNCH: Available from February 11th
Saturday and Sunday: 12 p.m. – 3 p.m.
BAR: Monday to Sunday from 5:30 p.m.
For any inquiries or table reservations, please contact the Living Room Bar & Kitchen at +41 22 909 60 65 or by email at rc.gvarz.livingroom@ritzcarlton.com