The best season of the year is in full swing, whether you'll be away, working  or spending more time with your little ones, there is plenty to do in the area for families who wish to enjoy this lovely and sunny time of the year.
Scroll down to see the list of summer activities in Geneva and Vaud, who said there's nothing to do in the city during the school break?! Remember to keep checking our blog as we will be updating this post with more events each week.
BEACHES, POOLS & LIDOS
Enjoy summer at some of the best lake beaches, outdoor pools and lidos in the area. You'll find some useful links in our previous post and articles about Nyon plage; Plage de Rolle; Plage de Préverenges and St-Prex.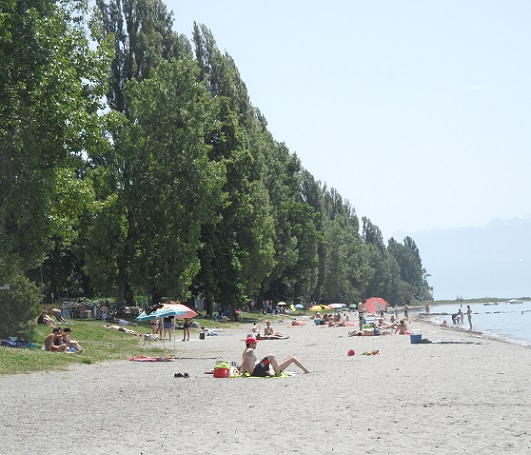 The Piscine des Vergers in Meyrin (Avenue Louis-Rendu) has an outdoor olympic size pool, a paddling pool, water slide and a bassin "non-nageur" for beginners. The piscine is open from May until the end of September (everyday from 10am to 8pm).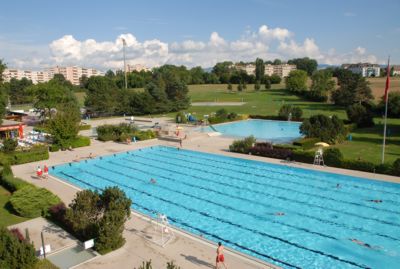 If it's a real scorcher, why not take the kids to the Parc de l'Auberge in Meyrin, with its fantastic water jets and tipping buckets? Entry is FREE.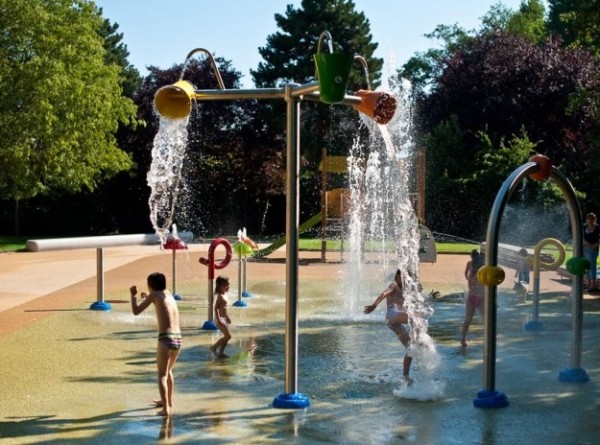 Genève-Plage (Quai de Cologny 5, Port-Noir) is a Geneva institution. There's no better place to be with your little swimmers on a hot, sunny day so make the most of the swimming-pools, water slides, sandpit and play area – don't forget your sun cream!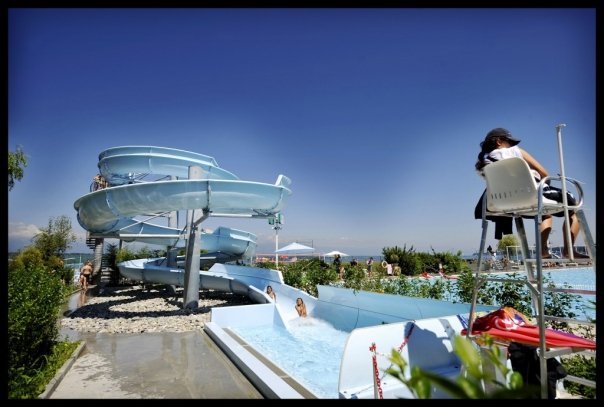 Hot summer's days are perfect for a pedalo boat ride on Lake Léman too. In Geneva, you can hire a pedal-boat from Les Corsaires (near the Jet d'Eau) at 14CHF per adult. Click on this link to find other boat rental locations in Vaud.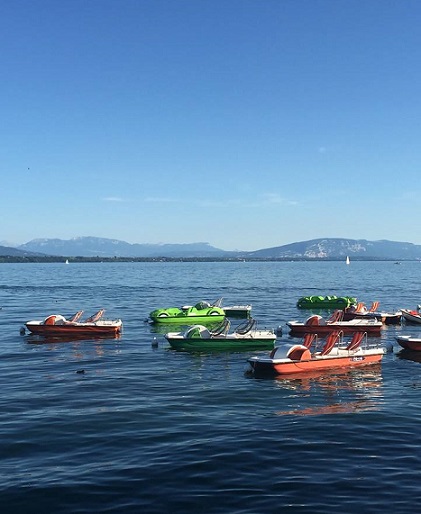 NEIGHBOURING FRANCE
Try the new tipping buckets and water sprays at Forestland in Divonne-les-Bains! You can find out more about it in our previous post.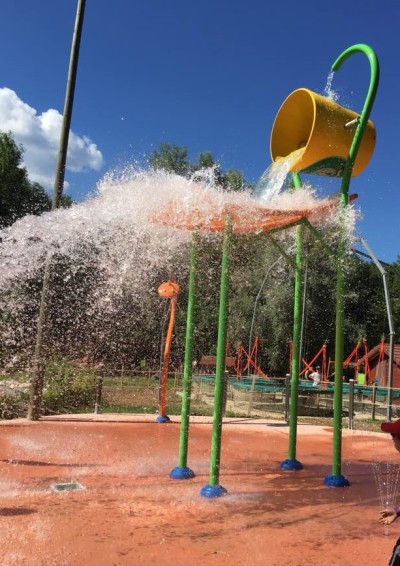 Vitam' (500 route des Envignes, Neydens, France) is a great waterpark for hot summer's days: there are indoor and outdoor pools, as well as great water slides for all ages.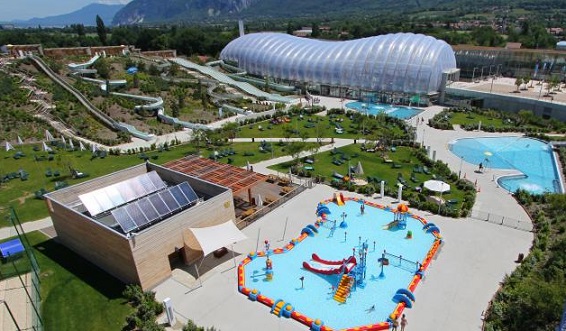 The Plage du Lac in Divonne-les-Bains is open until the end of August. A 350m lovely sandy beach on the shore of the Lac de Divonne, it's a great place for families with young children. They have a buvette, a kids play area, toilets and they offer swimming lessons, canoë, kayak & pedalo rentals. An entry fee is charged, around 3 Euros per person and 2 Euros for children.


The Centre Nautique in Divonne-les-Bains (France) is an outdoor pool open until the 16th of September 2018
. A great place to cool off on a hot summer's day! Contact them on piscine-lac.divonne@comsports.fr for full details and prices. Centre Nautique – 282 avenue des Alpes, Divonne-les-Bains. Tel. +33(0)4 5020 3785 piscine-lac.divonne@comsports.fr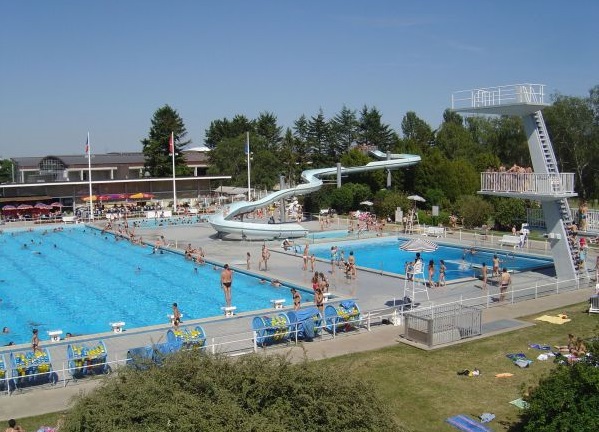 LUDOBUS
The toy library buses called LUDOBUS are back in Geneva! From the 8th of May until the end of summer the red and blue ludobus will be travelling to different parks in Geneva to keep the little ones entertained in the afternoon from 4pm to 6.30pm (from 5.30pm to 7pm during the summer holidays). FREE ENTRY, activities are free for children.
You can click here to download the  exact dates and locations for both ludobus covering Servette; St-Jean; Petit-Saconnex; Plainpalais; Jonction; Acacias; Pâquis; Grottes; St-Gervais; Eaux-Vives; Champel and Cité.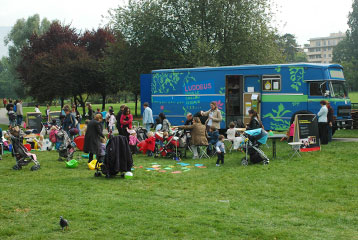 FREE SUMMER ACTIVITIES FOR CHILDREN:
Free summer activities in Geneva for all ages in Sécheron, les Minoteries, Petit-Sacconex, Seujet, Délices et Saint-Jean. You can download the complete list here.
Free paddling pools (pataugeoires in French) for children under the age of 7, open from May to September.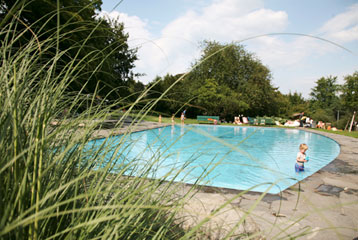 Free lake beaches: try baby plage in Eaux-Vives or the plage du Reposoir in Pregny-Chambésy (Route de Lausanne 222).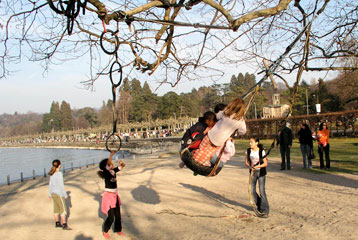 Free zoos at the Conservatoire et Jardin botaniques in Geneva and the Bois-de-la-Bâtie. The bonus is that both have great playgrounds to match!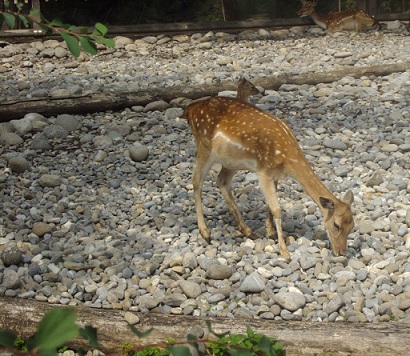 Geneva Botanical Gardens – Just a quick reminder about the iconic Carrousel des fables at the Conservatoire et Jardin botaniques in Geneva: it's a great activity for the little ones on a sunny day, to be coupled with a visit to the free mini zoo and the park's playground! And when the little munchkins get a bit peckish, you can grab something delicious at Le Pyramus restaurant, located right next to the playground.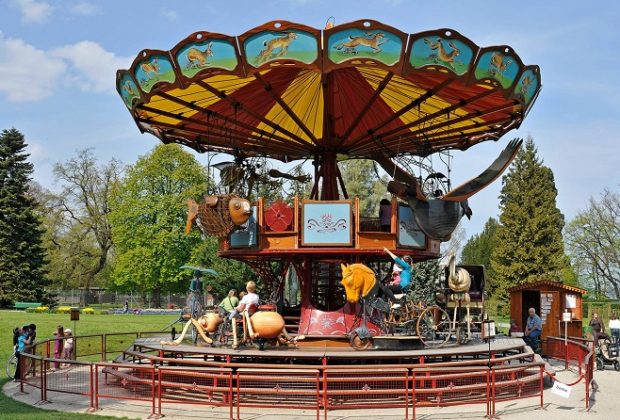 Free shows for children (in French) at the Parc Pré Vert Signal de Bougy until the 26th August 2018. These free shows will start at 3pm in the park's amphitheatre and last approx. 45 minutes. In case of rain or bad weather the shows might take place in the restaurant, the Salle Mont-sur-Rolle or be cancelled. Click here to download the full programme. FREE, no advance booking required.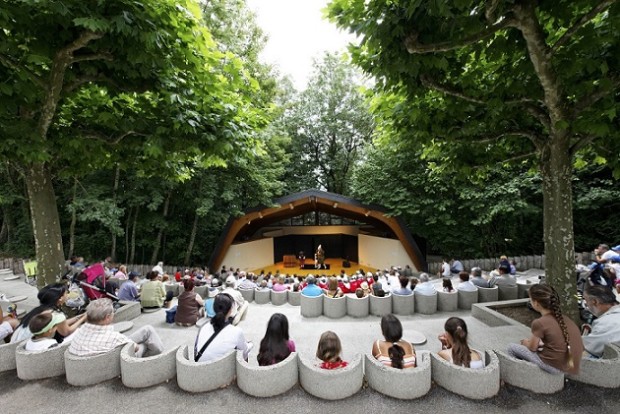 Free Serre aux papillons at the Schilliger garden centre in Gland (VD) until 1st September 2018. A fabulous indoor butterfly enclosure that will keep the kids enthralled on a rainy day! With over 19 different butterfly species flying freely in the shop's flower market, it's a truly amazing sight. Free entry to the Schilliger store and grounds. Schilliger Gland, route Suisse 40 – open Monday to Friday from 9am until 6.30pm and from 9am until 6pm on Saturday.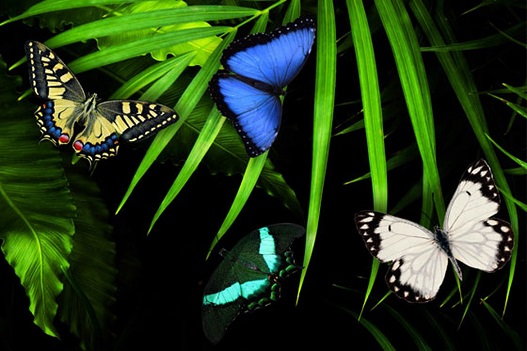 SUMMER 2018 EVENTS:
25th-29th July 2018: "Au pays des enfants" kids festival in the Pays-d'Enhaut, Switzerland (communes of Château-d'Oex, Rougemont and Rossinière). The programme includes over 100 shows and plenty of creative workshops for children of all ages. A great family day-out in the beautiful setting of the Pays-d'Enhaut! Vist the official website for full programme details in all 3 communes and to buy your tickets. If you have a Coop Hello Family card you can claim a 20% discount.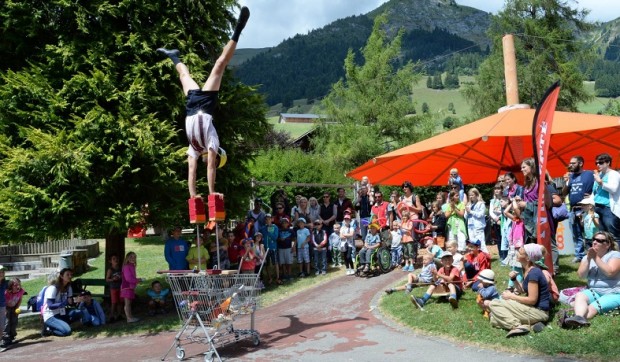 Friday 27th July 2018: Total moon eclipse, watch it from the Observatory in Morges, which will be open to the public from 8.30pm until 11pm. FREE ENTRY, suitable for all ages.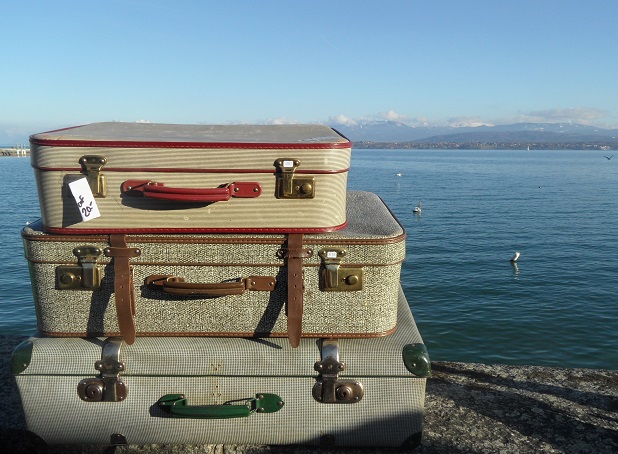 Wednesday 1st August 2018: Swiss National Day is a national bank holiday and it celebrates the founding of the Swiss Confederation. It's a great idea to book a brunch at the farm, or alternatively join in the celebrations at the Parc de la Grange in Geneva (from 1pm until midnight, with live concerts, DJ sets, fun physics with CERN, games and entertainment for children); on the Esplanade de la Salle des fêtes in Carouge (from 6pm until 11pm, with live music, lantern parade and merry-go-round for children, Swiss wrestling demonstrations and fireworks at 9.30pm).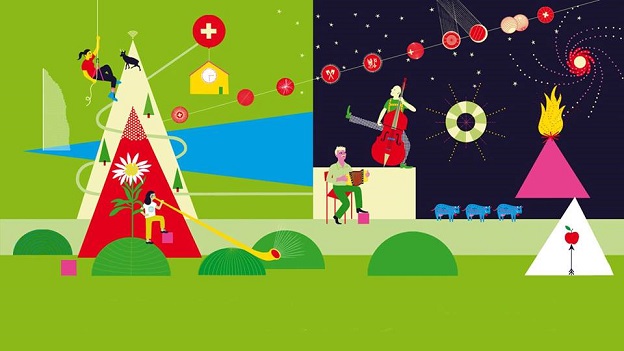 Wednesday 1st August 2018: Swiss National Day celebrations in Nyon (VD).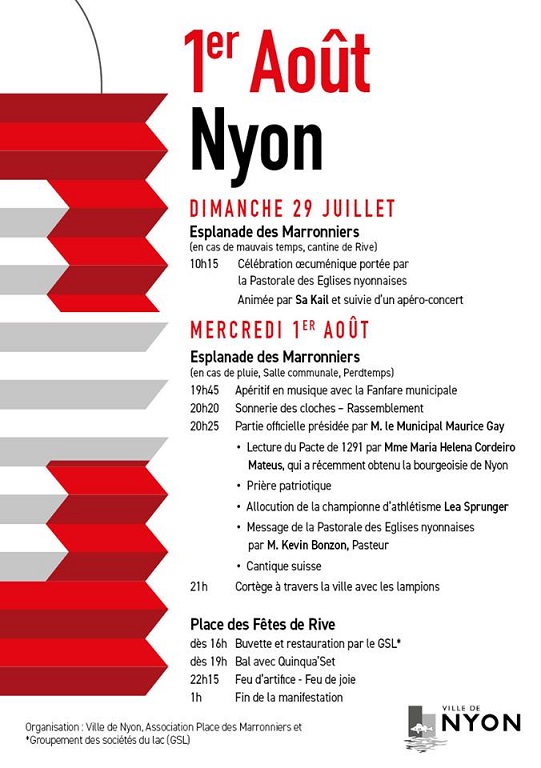 Sunday 5th August 2018: enjoy a unique tour of the city on the Geneva Historical Trams leaving from the Rive tram stop. A great way to see the city with young children — they will love riding the old city trams! During the summer, on the first Sunday of every month these "Trams touristiques" will be circulating from Carouge to Nations, Gare Cornavin, Eaux-Vives and the city centre. Tickets for a single ride are 8CHF and 12CHF for a day pass, children aged 6 to 16 pay a reduced fee.
6th-18th August 2018: Lounge Music Festival in Les Gets (France). Enjoy 50 free music concerts covering jazz, swing, funk in this gorgeous mountain resort. You certainly know Les Gets in winter, but summer is a great season too! The festival will offer plenty of great activities, workshops and games for kids too. FREE ENTRY.

7th-11th August 2018: "Les fondues du Macadam" in Thonon (France), a fabulous festival that will delight the whole family with its varied programme of circus and theatre shows, clowns, acrobats, live music and much more. See the official website for full programme details and to book your tickets.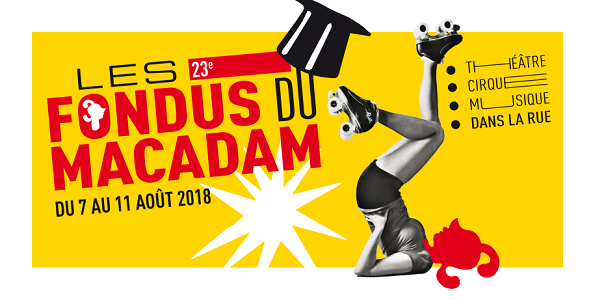 until 12th August 2018: RiveJazzy Nyon, a great music festival dedicated to traditional jazz music, swing, as well as latino & gipsy music. Concerts takes place in the Quartier de Rive in Nyon during the month of August, but they might be cancelled in case of rain or bad weather. Entry is free of charge for all and there are plenty of delish options to combine dinner with some great live music. Visit the official website for full programme details and performance times.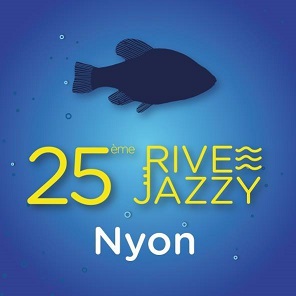 15th-26th August 2018: Lausanne-sur-mer, free sports activities from Wednesday to Sunday on Pyramides de Vidy, Allée du Bornan 8 in Lausanne. Activities include badminton, kayak*, volley, football, paddle*, parkour, planche à voile*, tennis de table, babyfoot, slackline, pétanque, tennis. Activities marked with an * require parental consent and a nominal fee. Click here to see the full programme.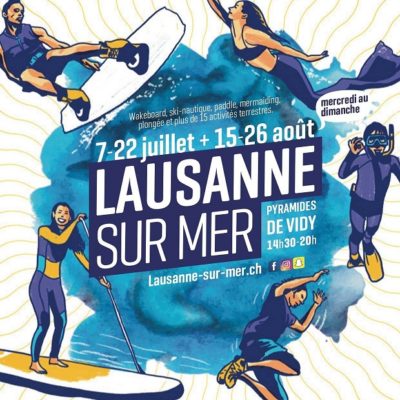 18th-19th August 2018: La Fête Médiévale – Château de Grandson (VD). The Château de Grandson in Vaud is one of our favourites Swiss castles and on the 12th-13th of August it will come to life with a superb medieval festival. Go if you can: the kids will love it and the adults too! The festival will run from 2pm to 11pm on Saturday 12th and from 10am to 5pm on Sunday. Entry is 12CHF for adults and 5CHF for children aged 6 to 16.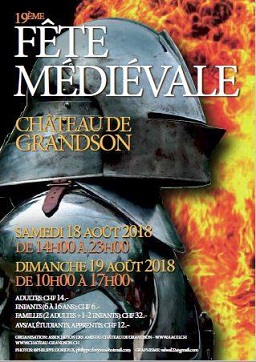 until 19th August 2018: CinéTransat is one of the Geneva's best-loved summer events and it's easy to understand why: every evening at dusk they show a selection of great movies (free of charge!) in the wonderful setting of the Parc de la Perle du Lac, you can bring your own picnic and enjoy a lovely evening out with family and friends. But this is not all: they also organize a series of theme and karaoke nights, from disco night to Bollywood, so make sure you dress the part. If you've never been, you'll love this event – if you've been, we bet you can't wait to go back this year. Movies are shown in their original soundtrack with subtitles, so all British & American movies will be in English. Check their facebook page in case of bad weather or rain as the session might be cancelled.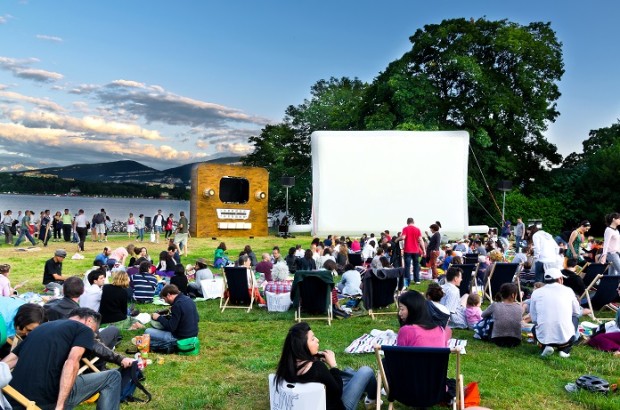 21st-24th August 2018: Vacances à la romaine, kids workshops in French for ages 7 to 12 at the Musée Romain de Nyon (9 rue Maupertuis). These fun sessions will look at the history and customs of ancient Rome, from mosaic art to unravelling ancient coded messages. Running from 2pm to 4pm all week, they cost 16CHF per child and must be reserved in advance at 022 361 75 91 or musee.romain@nyon.ch.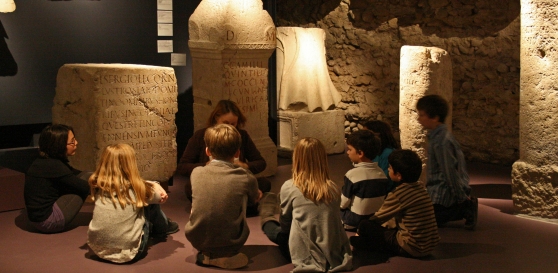 until 22nd August 2018: Histoires en herbe, summer storytime in Plan-les-Ouates for children aged 4 to 8 every Monday and Wednesday morning from 10am to midday. On Mondays, the sessions will take place in the park near the Mairie; on Wednesdays on the Mail 2000, near the Champ Ravy. Free entry, for more info call 022 794 59 64.
until 22nd August 2018: Musiques en été in Geneva, an impressive series of 36 live concerts covering all possible music genres and taking place in some of the city's most picturesque spots. From jazz to classical, rock and hip hop you will definitely be spoilt for choice. The best thing about it all? All the Musiques colorées live concerts at the Scène Ella Fitzgerald (parc de La Grange) are free of charge!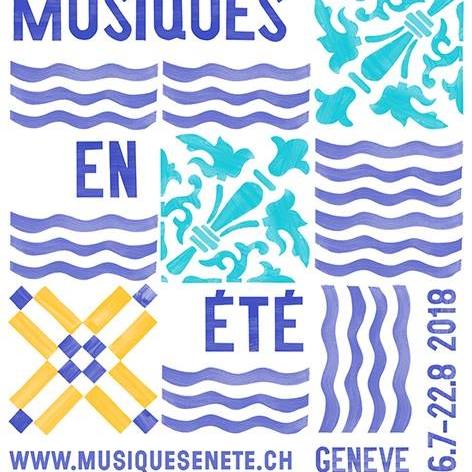 until 24th August 2018: "De parc en parc", free outdoor activities organized by the Bibliothèques municipales de la Ville de Genève at different locations across town during the months of July and August 2018. Click here to download the full programme.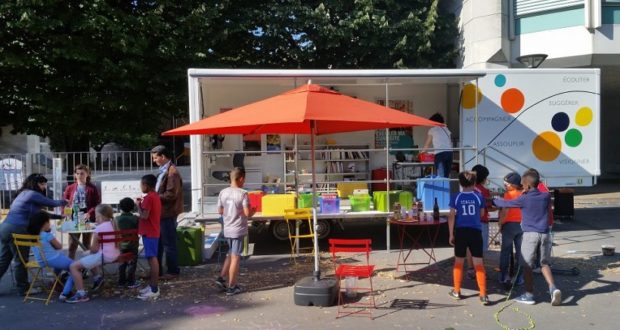 until 26th August 2018: Free urban golf at the Parc des Bastions in Geneva. This 9 hole, 4km long golf course is open to everyone until the 23rd of August, 7 days a week from 1pm to 7pm. The free equipment can be picked up at the Parc des Bastions, right next to the kiosque des Bastions (park entry: Place-Neuve). The 9-holes golf court guides you through some of the city's most emblematic locations such as the Promenade de la Treille, the Jardin Anglais and the Monument Brunswick.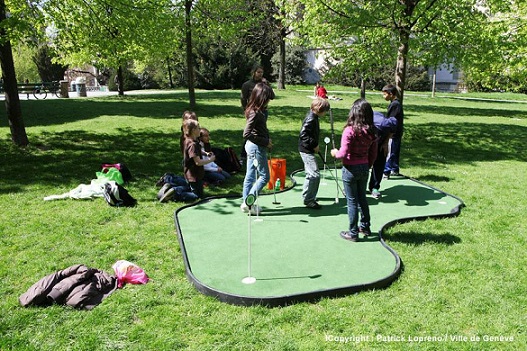 until 26th August 2018: Opération chaises longues, a great initiative organized by the city's public libraries offering mobile book services (livres nomades), free apples, sun loungers and more free activities to allow families, the elders and young people to enjoy Geneva's beautiful parks to the max. The Opération chaises longues will run everyday from 1pm tp 7pm at the following locations: Square Vélodrome; Parc Trembley; Parc Beaulieu; Parc Bertrand and Parc des Franchises.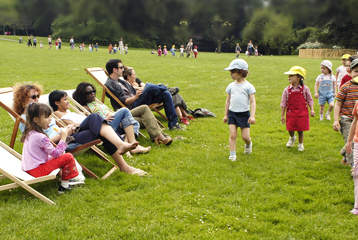 until 26th August 2018: the Tour de plage at the Fontaine des Tours in Carouge (20-22 boulevard des Promenades), opens up again for the summer season. A fantastic spot right in the heart of Carouge, where you will be able to enjoy live concerts and plenty of activities for the little ones, including face painting, giant outdoor games from Carouge's toy library, Zumba etc. – and all are free of charge. Open on Thursdays, Fridays and Saturdays, Tour de plage has too many activities planned to list them all here, so click on the official website for full details.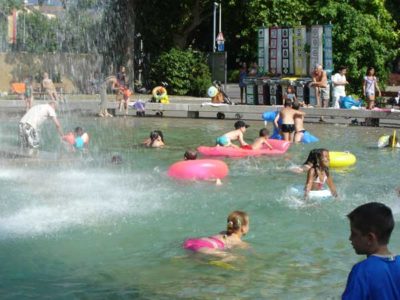 ONGOING:
until 2nd September 2018: L'Escale, food trucks and free live concerts, just next door to Baby Plage. Open from early afternoon until late at night.

until 2nd September 2018: Village Suisse and Ferris Wheel at the Jardin Anglais in Geneva.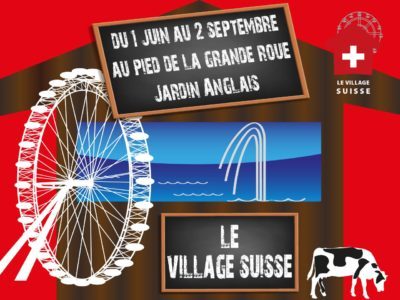 until 23rd September 2018: Luge sur rail. Have you tried the sledge on rail at Col de la Faucille (France)? It's quite a thrill, perfect for a summer weekend. Suitable for children aged 11+, kids aged 5 to 10 must be accompanied by an adult. The 'luge sur rail' – one of the biggest in Europe – is open everyday until the 2nd of September 2018, and only at weekends from the 3rd to the 23rd of September, from 10.30am until 6pm. The price per person is 6 € or 50 € for 10 tickets, children aged 5 to 10 must be accompanied by an adult.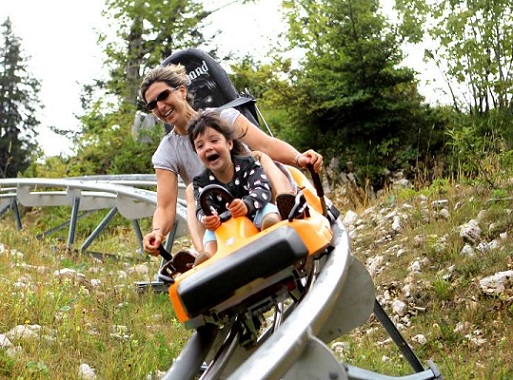 until end of September 2018: the Musée Départemental des Sapeurs-Pompiers in Gex (France) re-opens this Saturday from 9am to midday and then from 2pm to 6pm in the afternoon. The museum is open every Saturday from 9am to 12pm and from 2pm to 6pm until the 26th of September, as well as every Wednesday and Sunday in July and August from 2pm to 6pm. Entry tickets are 5 € for adults and 3 € for kids. Musée Départemental des Sapeurs-Pompiers – 380 avenue des Alpes – 01170 Gex – FRANCE (Tel : 04 50 20 86 97).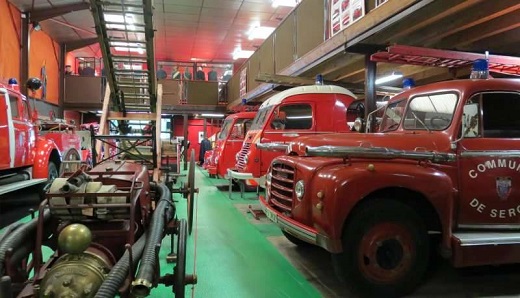 until 7th October 2018: La ville est à vous returns for its 14th edition with street parties, second-hand sales and activities for children. Take a look at the official website for all upcoming weekends and join in, because the city is all yours! Here's the list of all the upcoming street parties in Geneva: Saint-Jean; 1st-2nd September, Geisendorf; 8th-9th September, Europe; 15th-16th September, Petit-Saconnex; 29th-30th September, Pâquis; 6th-7th October, Eaux-Vives.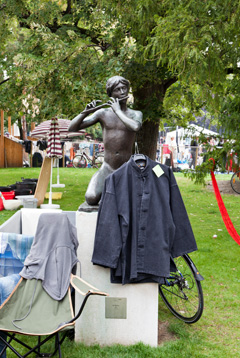 until 14th October 2018: "Je suis ton père !", an exhibition at the Maison d'Ailleurs which, thanks to the original approach of the thirteen international contemporary artists invited to Yverdon-les-Bains, deals with modern myths, and in particular the most famous of all: George Lucas's Star Wars. Linked to the exhibition, there will be various kids workshops, free guided tours and other fun activities – click here for full details and to reserve your place.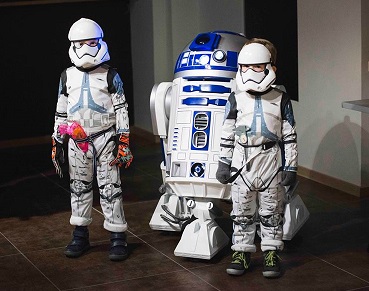 until 6th January 2019: due to its outstanding success and by popular demand, the exhibition "Fourmis la grande exposition" at the Muséum d'histoire naturelle, Genève (1, route de Malagnou) has been extended until the 6th of January 2019! Discover the fascinating, unknown universe of these tiny insects. FREE ENTRY only on the first Sunday of every month.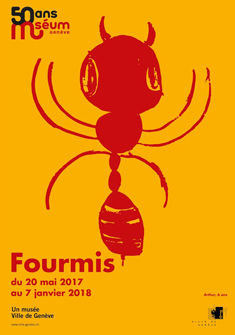 The permanent exhibition "Noblesse Oblige" at Prangins Castle is a great day-out for the whole family. Take a step back in time with your children to see how a noble Swiss family lived in the 18th century! Find out more about this fantastic family exhibition in our previous post.