In a lovely village overlooking Lac Léman and right on the outskirts of Morges lies one of the best family beaches of La Côte region. Yes, I know we've already raved about all the fab lidos & beaches around Geneva, but the Plage de Préverenges (VD) is perfect for a family day-out, especially if you have very young children.
With its 500 meters of soft sand and shaded lawn, the Plage de Préverenges will make you feel like you've boarded a plane and landed on a Mediterranean beach. The sand is perfect for building castles and it rolls gently towards the lake shore, where the water is quite shallow for a couple of meters.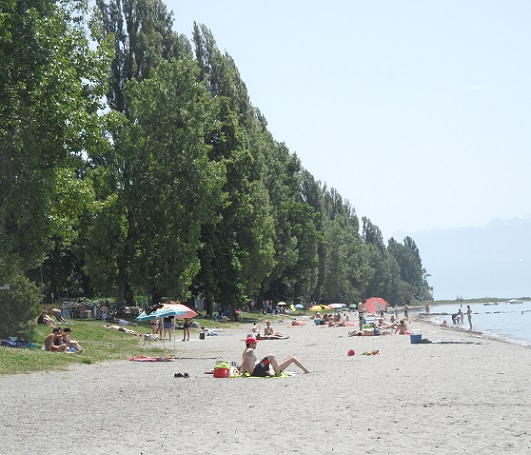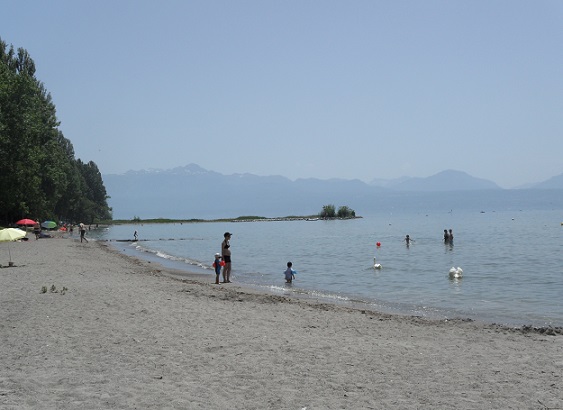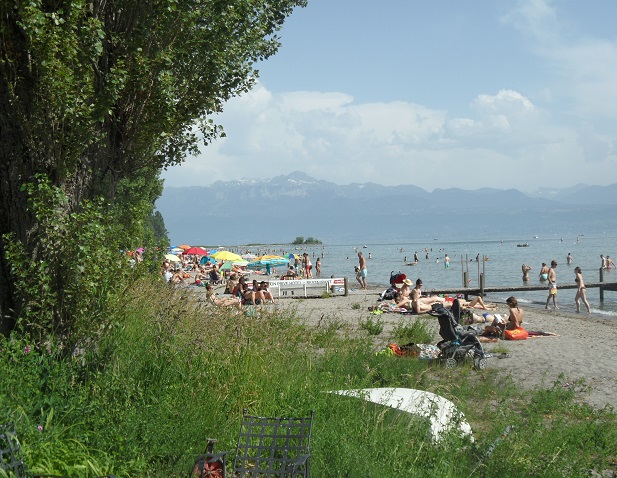 We spent the whole Lundi de Pentecôte at the Plage de Préverenges with our little ones and the day just flew by: we set off equipped with beach toys, picnic and plenty of suncream and even when the sun started to set we didn't want to leave.
The beach is very popular so it can get quite crowded – if you're looking for a secret, secluded beach this might not be the one for you, but it's fun and buzzing. You can relax, splash around with the little buttons, build sand castles or try stand-up paddling: the beach has a surf shop where you can rent the equipment you need to try your hand at something new.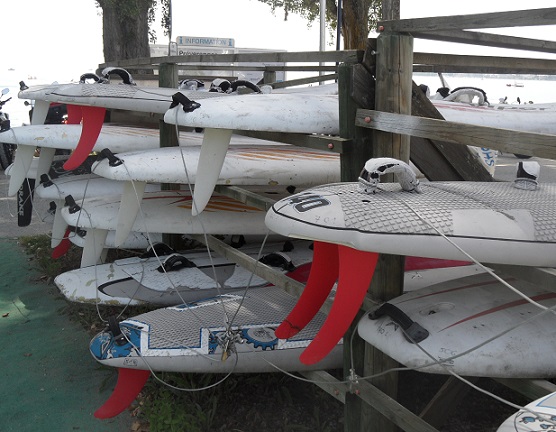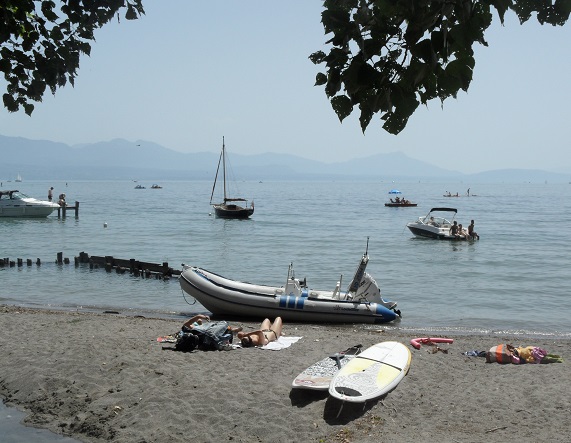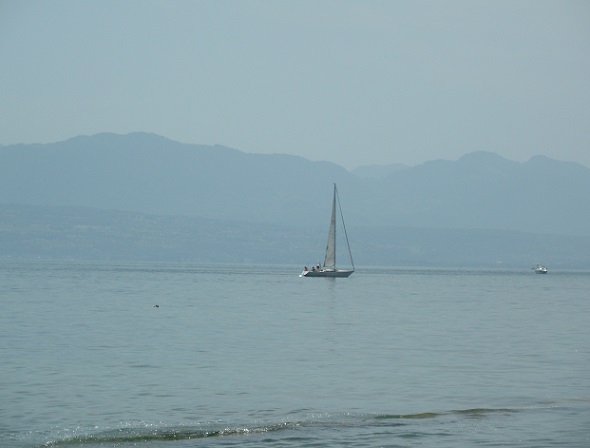 Entry to Préverenges beach is free of charge, you will need to park your car in one of the designated parking lots and then walk down towards the lake (bring your stroller if you have young children). The beach has showers, a kids play area and toilets but I have to say they were far from spotless so we ended up buying ice-cream and a few drinks at the nearby buvette so that we could use the toilets there.
You can hire a parasol at the beach kiosk for just 5CHF for the entire day and there is also a rental service for boats, pedalos, kayaks & canoes.
The view from the beach is quite spectacular: you'll see the light change throughout the day, from the milky haziness of midday to the softer tones of the late afternoon, while the outline of the mountains all around you never really fades away. Keep an eye out for the Château de Morges that you'll be able to see on the right side of the lake!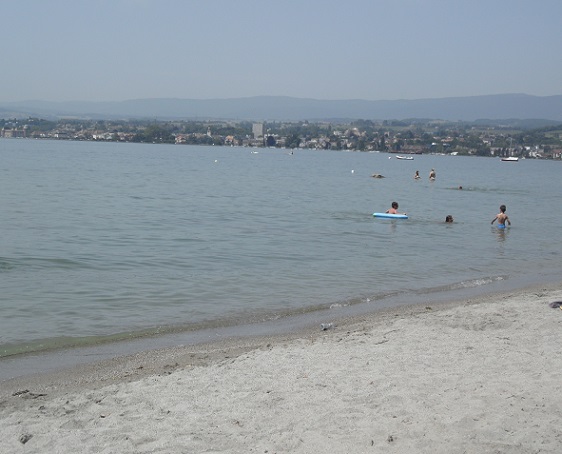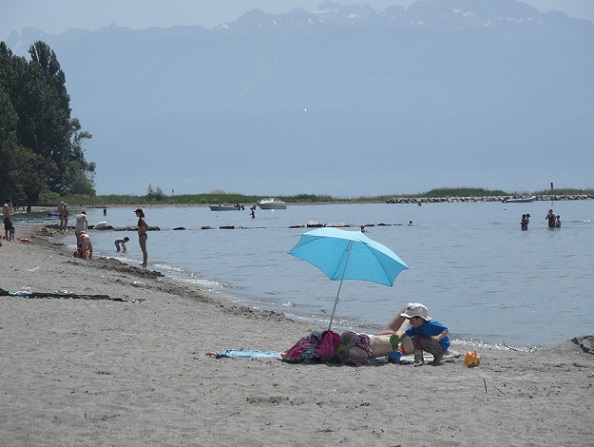 Avenue de la Plage
1028 Préverenges (VD)
Open all year round. Free entry.