Housed in a beautiful 13th century castle and surrounded by an outdoor games trail as well as a fab playground, the Musée Suisse du Jeu is one of the best child-friendly museums in Switzerland & definitely one of our favourites.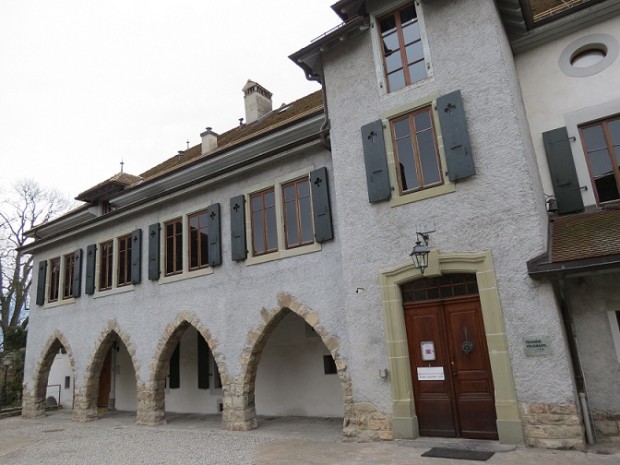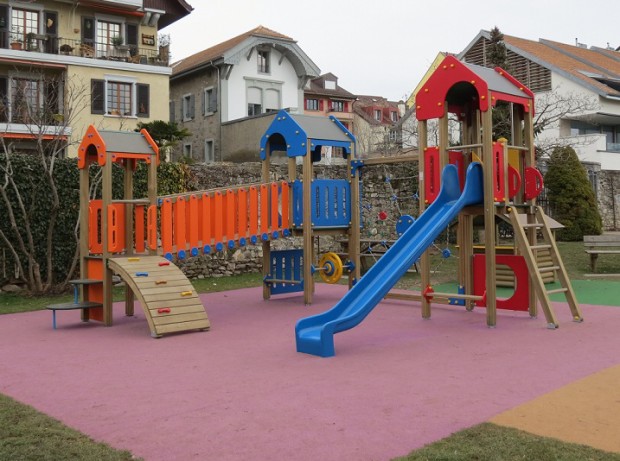 The Musée Suisse du Jeu is located in La Tour-de-Peilz (VD) about one-hour's drive from Geneva, right on the picturesque shores of Lake Léman and just a short walk from the Alimentarium in Vevey, so you can visit both museums on the same day.
The lake & mountain views from the museums are – to put it simply – the stuff of Swiss legends, so much so you'll find it hard to stop taking photographs, as you can tell from the number if pics I've attached here.
We last visited on a cloudy Sunday in February, and I still thought the views were amazing – I can only imagine what it'd be like on a cloudless spring or summer's day !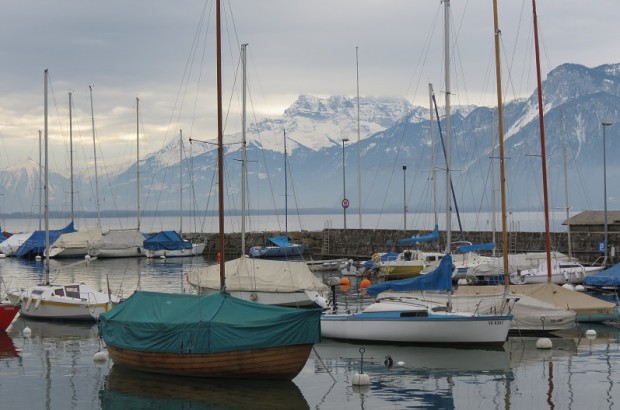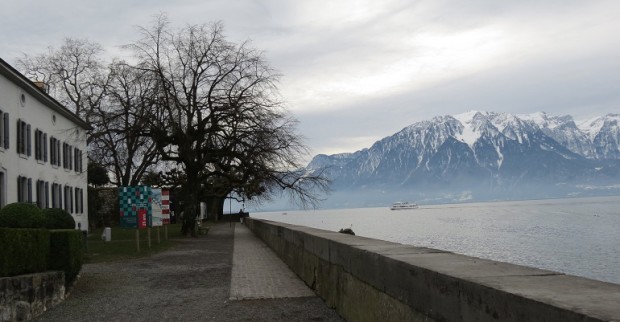 The Musée Suisse du Jeu is open on Sundays (hurray !) from 11am to 5.30pm and is a great option both on a rainy or sunny day.
When the weather turns gloomy, there are plenty of games and activities for children indoors as well as a very interesting permanent exhibition about Swiss and world games. Trust me, the kids (even younger toddlers) will be entertained for hours while mum & dad catch their breath for a moment. On a glorious spring or summer's day, it's even better as you can also make the most of the outdoor games trail and nearby playground.
The museum is very interactive so the little buttons will be able to choose from ancient aborigenal games to be played with dried beans, chess games, a large selection of wooden games and dozens of modern board games you can all play together.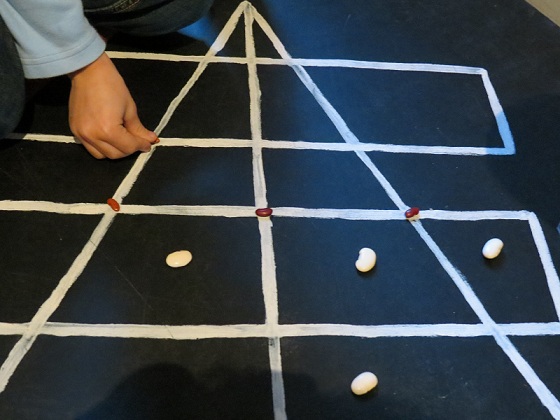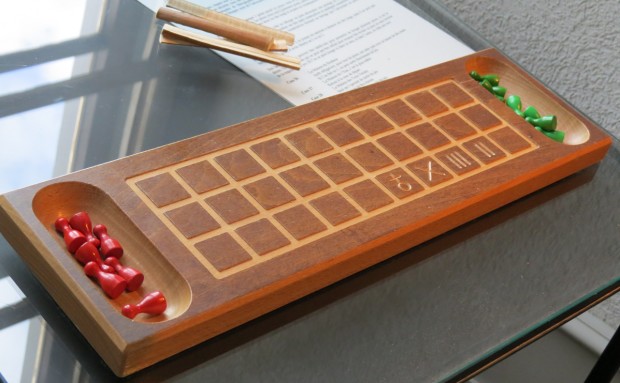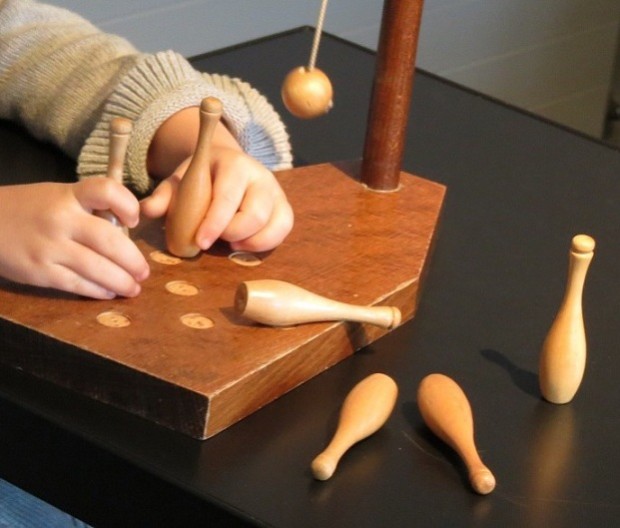 The Musée Suisse du Jeu offers a number of activities, kids workshops and guided tours in various languages upon request (advance booking necessary at 021 977 23 00).
Upcoming events this spring include "Repas sens dessus dessous et jeux coopératifs" on Thursday 9th and Friday 10th of May 2013; and "Rencontre des créateurs de jeux" on Saturday 18th and Sunday 19th of May 2013, where you'll be able to learn about inventing and creating new games from the people who do it for a living !
You can also hire large outdoor games for a party, special event or just for fun or hold your child's birthday party at the museum for 175CHF (max. 12 children).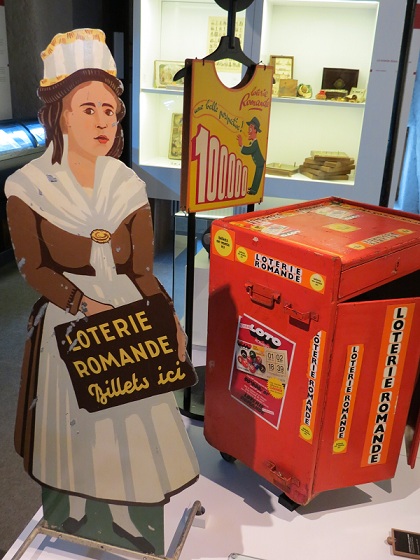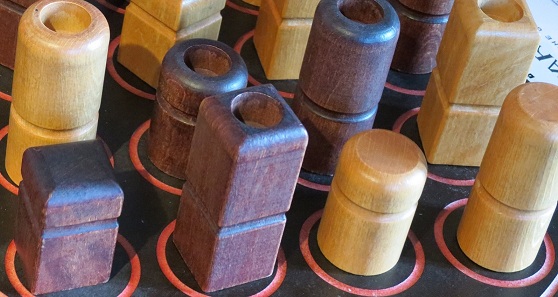 If you're short of ideas on what to do on a Sunday, this is definitely a place we'd recommend: it got the thumbs up from all 5 of us !
Musée Suisse du Jeu – Swiss Museum of Games
Rue du Château 11
1814 La Tour-de-Peilz
Tel 021 977 23 00
Open Tuesday to Sunday: 11am to 5.30pm
Ticket prices: 9CHF per adult, 3CHF for children aged 6-16, free for children under 6.