When a heatwave ("canicule" in French) hits, what you need is some water fun to keep the little buttons happy and hydrated. Take a look at our previous posts "Make a Splash", "Surfing in Geneva" and "A Perfect Spot for a Picnic" for ideas on some of the best beaches, lidos and summer spots in the area.
But, if you've tried them all and are looking for something different (& free of charge!), head to the Parc de l'Auberge, Meyrin. Located close to the auberge communale in Meyrin, this is a fantastic playground with climbing frames, slides, swings and – best of all – water jets & tipping buckets.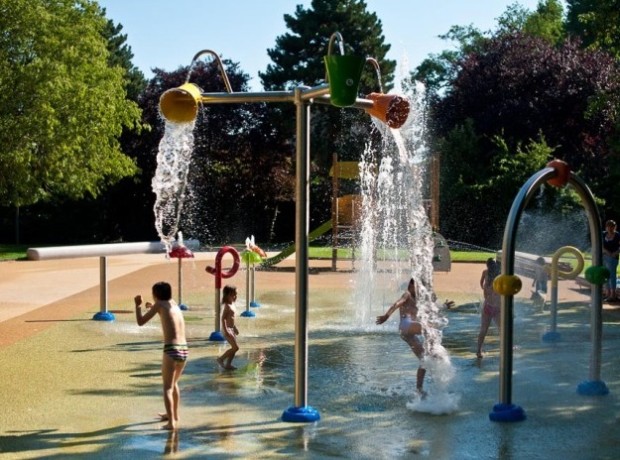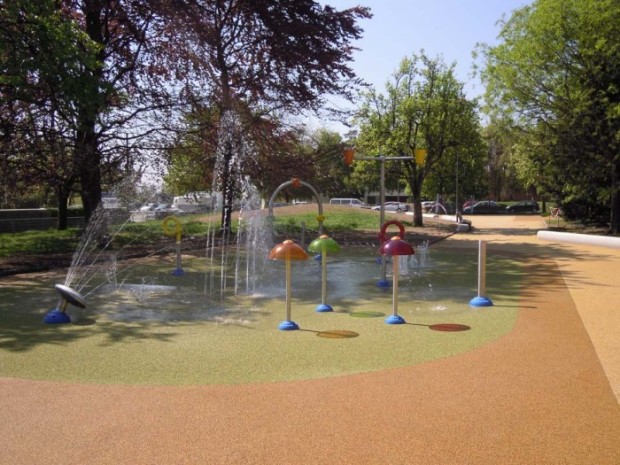 The Parc de l'Auberge, Meyrin opened in 2011, so it's still brand new and in pristine conditions: definitely a great place to find some solace during a summer heatwave like this one.
There is a "dry" play area with a climbing frame, slide and swings and a "wet" area with water jets, timed sprays and tipping water buckets. Don't worry about your little ones slipping and falling over as the floor is covered in non-slip rubber flooring.
The project by Atelier d'ici Architectes was definitely a winning idea – this is a fab place for parents and children of all ages !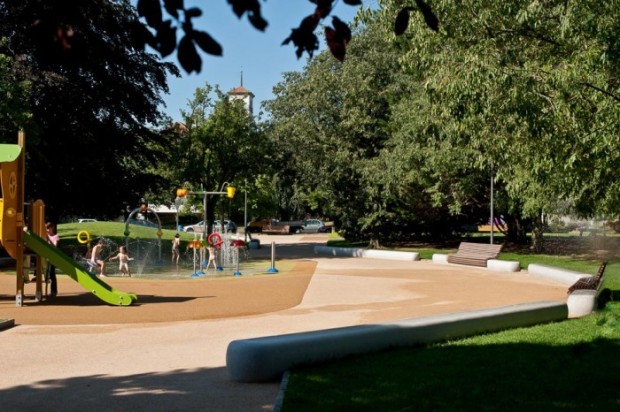 Parc de l'Auberge, Meyrin
Near the Auberge Communale de Meyrin
Bus Stop 57 or Tram 18 "Meyrin-Village"
Free entry.