You've done it all: walked the cobbled streets of the old town, taken a photo with your arm raised so it looks like you're holding up the Broken Chair and got your hair wet under the mighty spray of the Jet d'Eau – what else can be added to your living-in-Geneva to-do list?
Well, we thought exactly that and yet there was one more thing we were able to add to our list this summer: surfing in Geneva. This is the season during which Lake Léman becomes an irresistible, giant water playground where you can try your hand at windsurfing, stand-up paddling and wakeboarding…who said there's nothing to do in Geneva in the summer?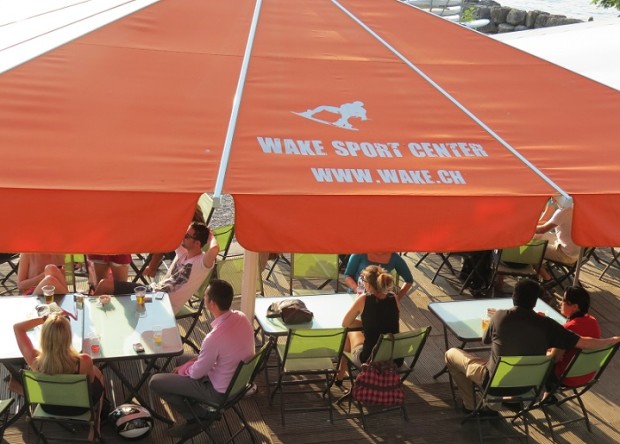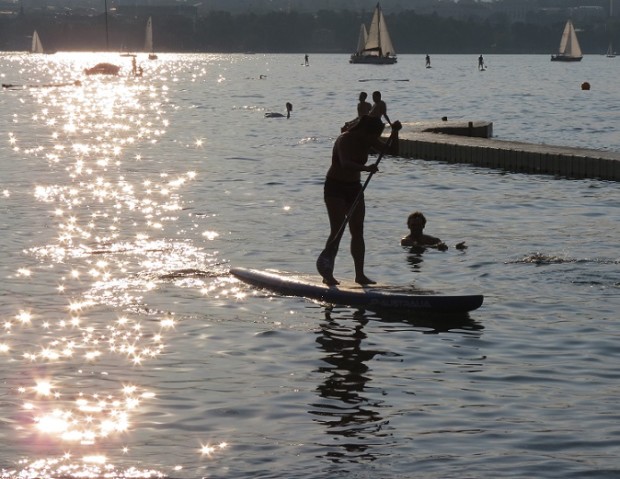 We headed to Tropical Geneva and the nearby Wake-up Wakeboarding School, right next door to Genève-Plage (Port Noir, Cologny), where you can book private or group lessons or just rent your equipment if you're already proficient.
Tropical Geneva also offers group courses for youngsters aged 10 to 18 in association with the "Service des Sports" of the city of Geneva. The programme includes five 2-hour session, Monday to Friday from 2 pm till 4 pm, and can be booked online via the "Service des Sports" website.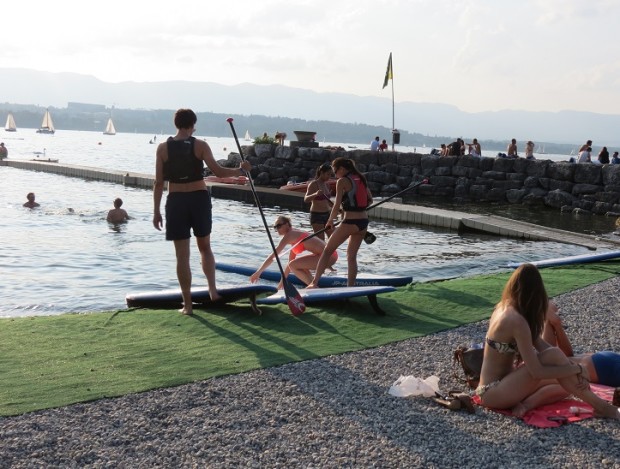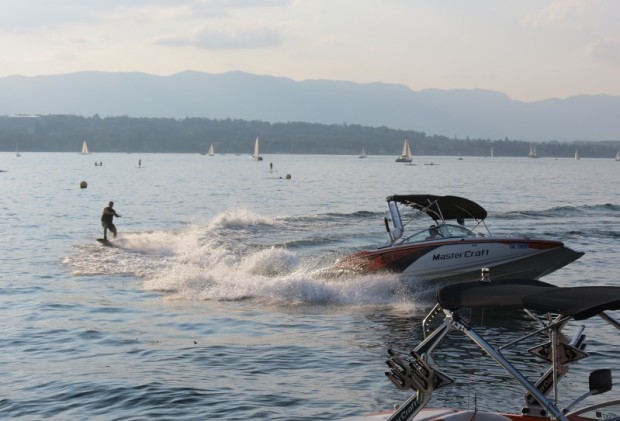 A true corner of tropical paradise right in the heart of the city of international peace, Tropical Geneva  & Wake-up Wakeboarding School are great for water-sports but also two of the best places in town to relax and enjoy a cold drink with friends as the sun goes down or in the evenings. The atmosphere is very relaxed so you can pop round with your little surfers as well, they will be mesmerized by the dexterity and flair of the surfers !
The Tropical & Wake-up bars are right next door to each other: Tropical is on the left of the beach as you enter, while the Wake Sport bar is straight head with its big orange parasols.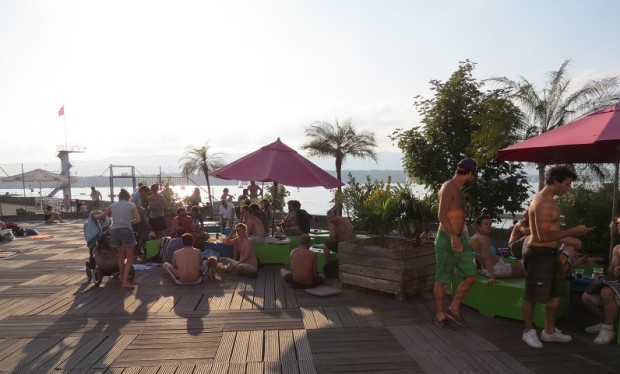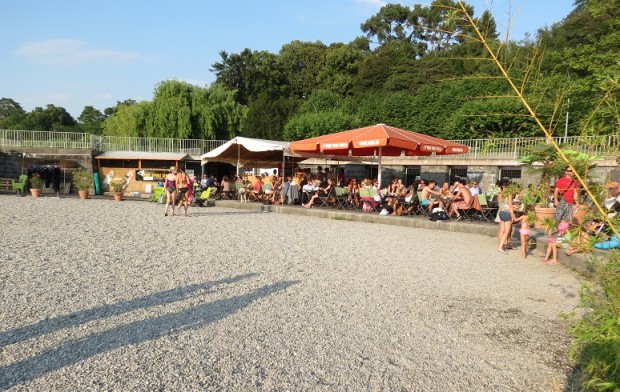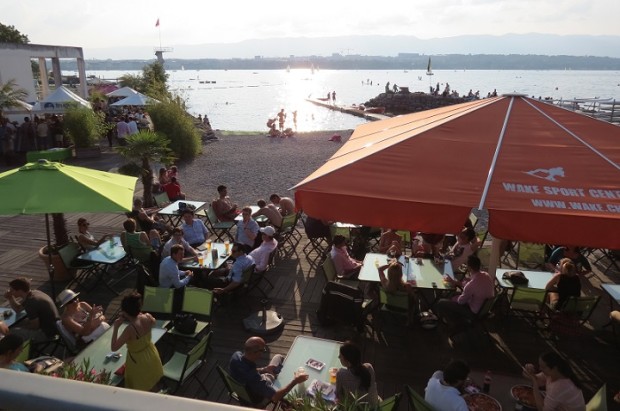 Tropical Geneva and Wake-up Wakeboarding School
Quai de Cologny 5
1223 Cologny
Geneva
Tel. +41 22 786 16 79 
info@trop.ch
Cover photo © Tropical Geneva.