Here you are, living in a French village just across the border from Geneva, an expat landed in food-lovers' heaven.
Tantalising foodie treats are all around you: the local boulangerie, boucherie and farmer's market but you'll be surprised to learn what treasures lie hidden on the shelves of your local French supermarket.
Set out with a short grocery list and you might be back with a Michelin map, a raclette grill, a new cookbook. Your boot may even hide a set of garden furniture. For a selection of delicious new treats, here's what you should look out for:
fois de morue (white fish liver) – found in cans alongside sardines and tuna, delicious on bread, and quite addictive.
oeufs de lympe (fish eggs to spread on mini toasts topped with lemon)
boudins blancs (white sausages. Tiny ones are ideal for an aperitif and normal size ones are best for a hearty meal, accompany with warm apple puree)
saucisson (avoid cheap brands to keep your gut happy)
fois gras (what else? You're in France after all!)
apéricubes (flavoured little cubes of cheese individually wrapped, ideal for an aperitif)
tapenade (olive spread to eat on miniature toasts)
caviar d'aubergines (eggplant spread)
tartiflette (mixture of potatoes and Savoyard cheeses)
cassoulet (from South West France, sausages, meat and white beans in a butter sauce)
north African food like couscous with ratatouille or meat
French cheese fondue, known as fondue savoyarde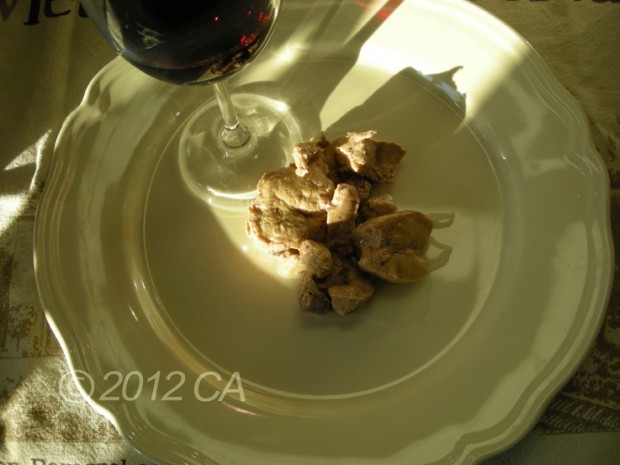 Drinks
LA MAUNY white rhum (from Martinique)
Pastis 51/ Ricard (from Marseilles)
Frozen foods
potatoes cut into tiny cubes (children love them!)
crêpes au fromage or jambon (ham or cheese pancakes)
Desserts
palets de dames (large round and flat spongy biscuits topped with a thin layer of jam and glazed with iced sugar, better bought from small bakeries)
bûchettes are eaten at Christmas time, these mini bûches (logs) are usually made of praliné, moka or chocolate, sometime ice-cream
merveilleux ('marvellous' a big meringue covered with crème patissière and chocolate)
religieuse ('nun' glazed cream pastry balls, one on top of the other)
éclair ('lightning' similar to 'religieuse' but in the shape of a log)
millefeuille (puff pastry and crème anglaise)
baba au rhum (spongy cake and liqueur, cream)
crêpes bretonnes (Brittany pancakes made with buckwheat)
biscuits St Michel (Brittany butter tea biscuits)
A table !

Photos credit and copyright C.A. 2012