Did you know that the lakeside town of Nyon in Canton Vaud is over 2,000 years old? Founded by the Romans between 50 and 44 BC, Novidonium grew to be one of the most important Roman colonies in modern-day Switzerland.
If you'd like to take a (giant!) step back in time and learn about everyday life in ancient Roman times, don't miss 'Une journée romaine à Nyon' on Saturday 11th of June 2016.
This great historical reenactment will take place on the Esplanade des Marroniers from 10am until 8pm and will include gladiators fights, theatre performances, Roman games for children, fun workshops and even ancient Roman cookery sessions!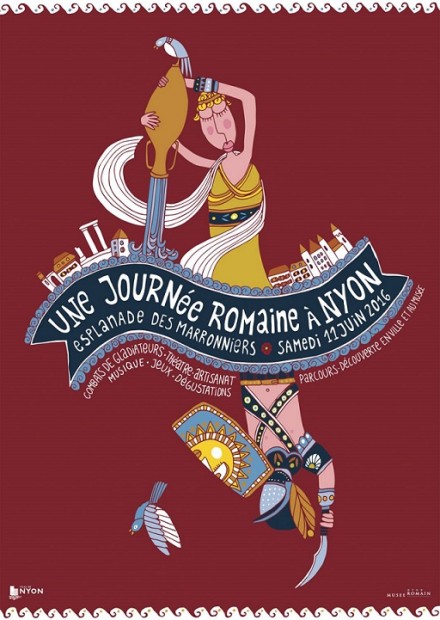 Entry to the event and all activities is free of charge. Click here to download the detailed programme of the day's activities.
Saturday 11th June 2016 – 10am to 8pm
"Une journée romaine à Nyon"
Esplanade des Marronniers et Musée romain
9 rue Maupertuis – CH-1260 NYON
FREE ENTRY