When you're planning a move abroad or you've just put down your expat roots in a new place, there's nothing more helpful or inspiring than finding out more about the experience of other expat families living in the same country. For this reason, we're very pleased to be able to share this personal account of a British family in Aigle (VD) contributed by Rebecca Lawson, an expat mum-of-one and wife to realist painter AJ Lawson.
Find out about Alan's beautiful artwork (he also runs painting classes) and Rebecca's top tips for some serious family fun. Happy reading !
Our Family
We are an expat family of three living in the mountains above Aigle in Canton Vaud. Alan, my husband, is a realist artist trying to bridge the gap between classical painting and the modern conceptual art that has become so fashionable.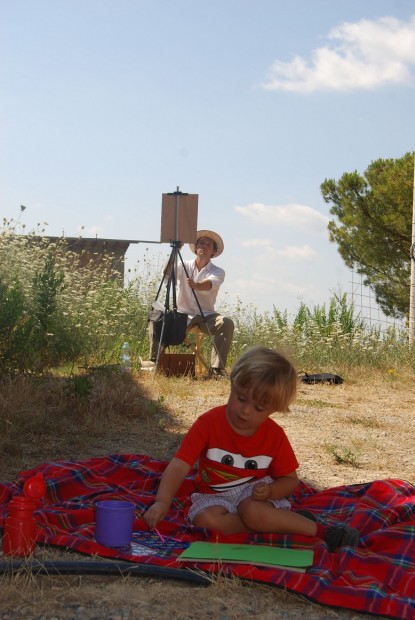 Art 
Before training as an artist in Florence (Italy) Alan was a philosopher and we would spend most of our evenings sat round a fire discussing his concepts. Now as an artist that believes in truth and beauty, he can hide away in his studio creating pieces of work that challenge philosophical ideas but on face value are realistic and beautiful to look at too.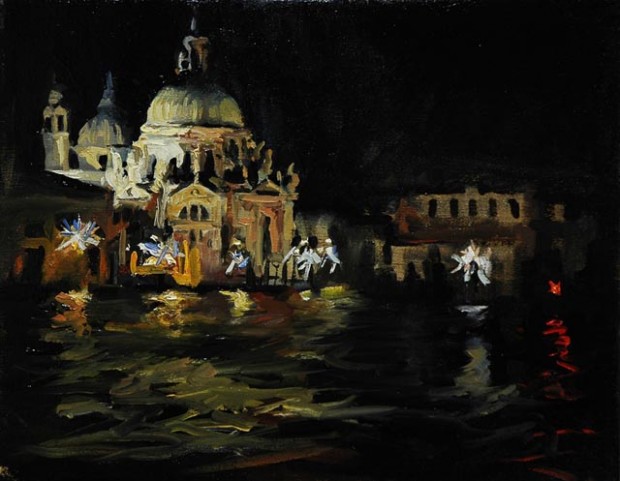 Favourite Swiss Wines 
We have a real love of food and wine and enjoy spending evenings sampling some of the delicious assemblages that are grown in Vaud and Valais.
If you have never ventured away from some of the more common Swiss wines that are available on the shelves take a look or indeed venture out to the wine growers areas, such as Vetroz. One of our favourites is called 'Passion' by Romain Papilloud, and we discovered it at one of our favourite restaurants in the area, 'Le St Christophe'.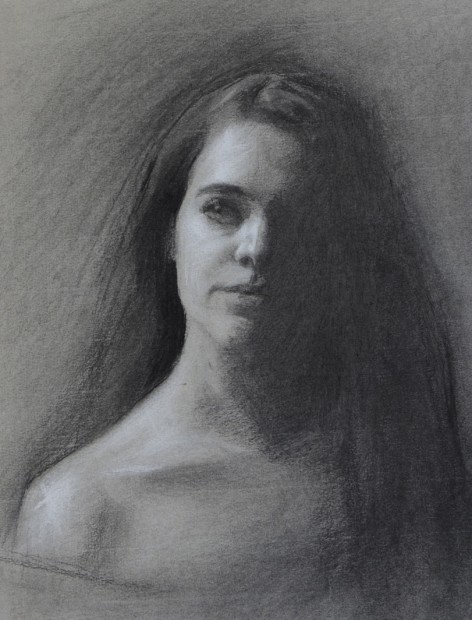 Family
The best thing about being the wife of an artist is that we visit some really beautiful places. Alan tries to always paint 'en plein air' since he believes in reconnecting with nature and conveying the atmosphere of a place. Therefore a family outing is never complete without the easel, paint and palette !
Solalex Valley, near Villars sur Ollon, is a beautiful valley with a river, fire pits and classic Swiss mountain restaurants. A perfect place for an artist and family-in-toe, to have a lovely day out. In the winter it is only accessed on cross country skis, snow shoes or by skidoo. It becomes a magical wild area with a restaurant at the heart of the valley offering typical cheese dishes to warm you before you continue on your journey. The restaurant can provide skidoo rides to and from the restaurant which is great fun.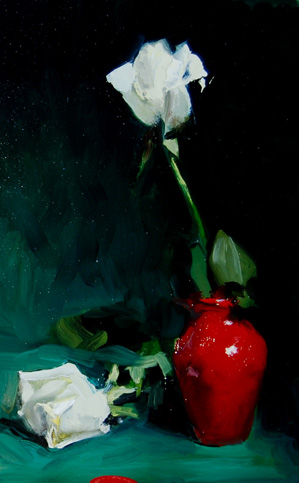 Winter Wonderland
As the nights get earlier and we move into winter our summer wardrobe and picnic blanket are put away and out comes the sledges, thermos flasks and the enormous amount of kit that I need to keep my little boy warm and dry! As the ski season approaches the kit mountain expands.
Villars sur Ollon/Gryon is a great resort for children not only because the children can ski for free but it is south facing and has a great range of easy runs. The resort has lots of well marked cross country tracks and snow shoe tracks, where you can enjoy the solitude of the forest.
Alan runs snow painting courses in the winter either residential or non residential in the resort. His atelier called 'the alpine atelier' is open throughout the year providing tailor made courses for non skiers or people interested in improving their art. Previous courses have included portraiture in charcoal, portraiture in oil, still life, landscape or snow painting.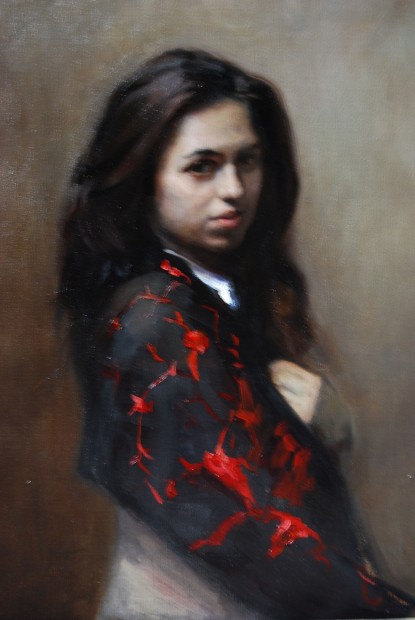 Favourite Family-friendly spots 
Alan's main work is as a portrait artist and he often works away from home, preferring to work from life rather than from a photo.
During our "home alone" times, my son and I find ways to entertain ourselves by heading down to the valley floor to the warm Lavey thermal baths or scooting along the lake side in Villeneuve where there is a fabulous playground with picnic benches and a take away Thai restaurant opposite.
Bouveret is another favourite: it's near the French border and it's a fantastic kid-friendly lakeside village with promenade, play park, beach, steam train park and aqua park. This autumn we visited the steam park where there are mini steam trains. The children and adults can ride round a miniature Swiss world complete with miniature vineyards and castles – quite surreal but my son loved it!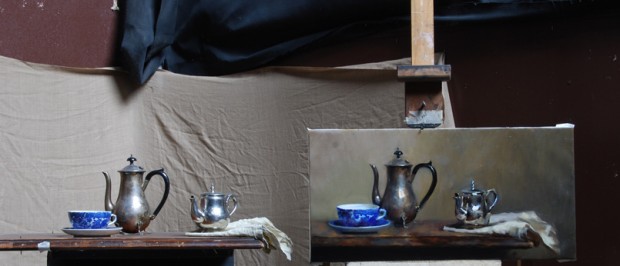 Contact Alan & Rebecca 
If you are in the area please don't hesitate to get in touch if you would like to visit the studio, enquire about portrait or landscape commissions www.aj-lawson.com or discuss bespoke art courses for you or a group of friends at our Alpine Atelier, www.alpineatelier.com.