Sadly, the time has come for la rentrée and I can assure you there are quite a few long faces around here (including mine!)…how come the summer holidays always fly by so fast ?!
Fortunately, the beautiful area we live in is filled with hidden gems that allow us to enjoy a bit longer the last few days of summer still lingering. One of our favourite places – and one that certainly makes us feel like we're still on holiday! – is definitely the restaurant Buvette de la Plage, overlooking the pretty port of Mies-Tannay in Canton Vaud.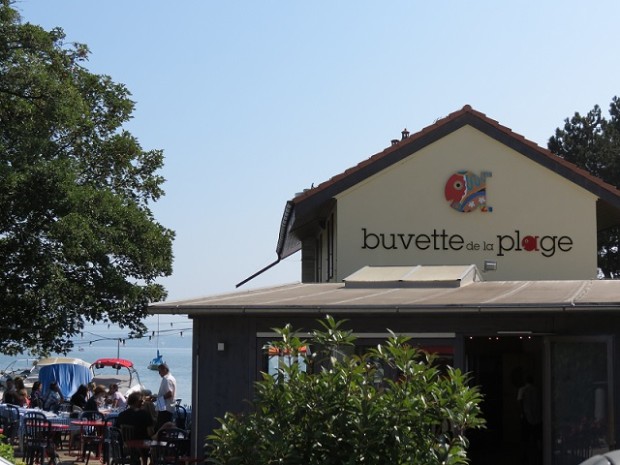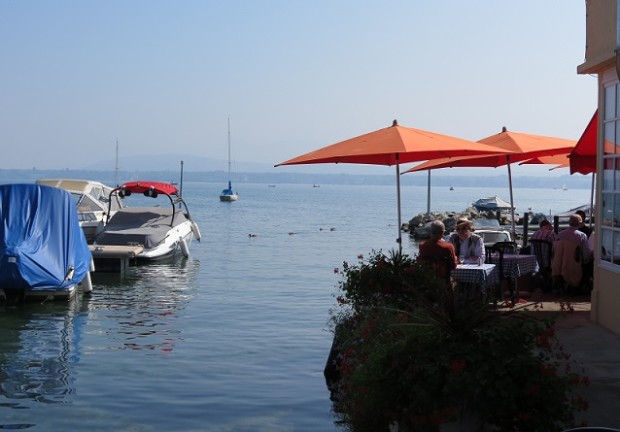 A favourite haunt with locals and expats alike wishing to savour some authentic salade de féra fumée and filets de perches from lac Léman, the Buvette de la Plage in Tannay offers local fish dishes in a variety of scrumptious sauces: creamy meunière, chanterelles, au beurre, aux herbes or aux amandes (almond sauce).
Although they have no play area as such, it's a great family restaurant where everyone will be able to enjoy a relaxed meal and stunning views over Lake Léman and the Alps. We've been here many times with our 3 little rascals and they loved being able to run around in between courses to look at the ducks and swans.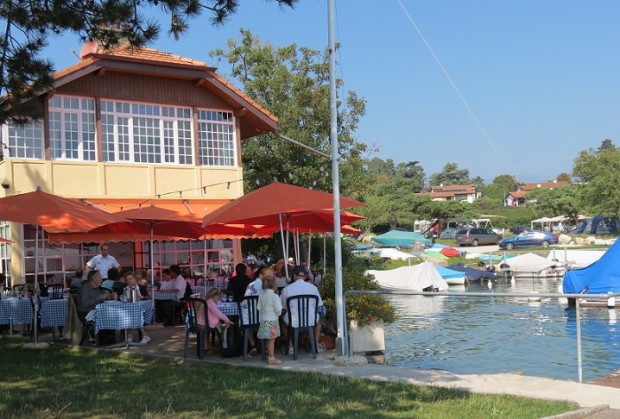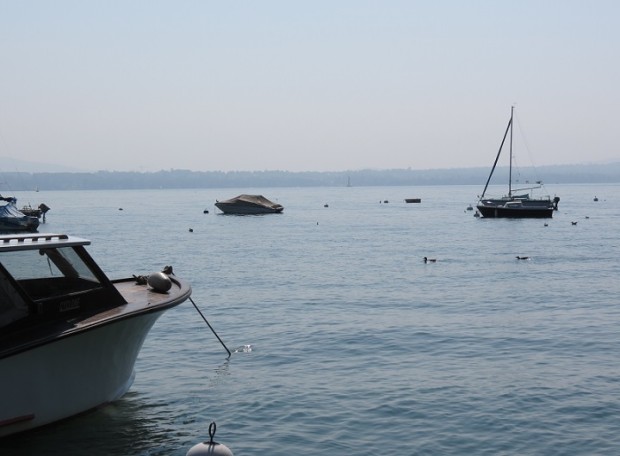 The Buvette de la Plage doesn't have baby highchairs so remember to bring your portable one if needed. They are open from March to November and our advice for a perfect family meal is to go on a sunny day, when you can sit outside and let the little ones run around freely.
Don't forget your camera, as the views from here are absolutely picture-perfect !
Buvette de la Plage
58 route suisse
1295 Tannay
Tel. 022 755 24 65