The Swiss are famous for their small festivals and one of the most charming in this region is the Walnut Festival organised by the owners of the mill at Sévery, in Canton Vaud.
The Moulin-huilerie de Sévery has been run for six generations by the Bovey family and walnut oil represents over 60% of the mill's production.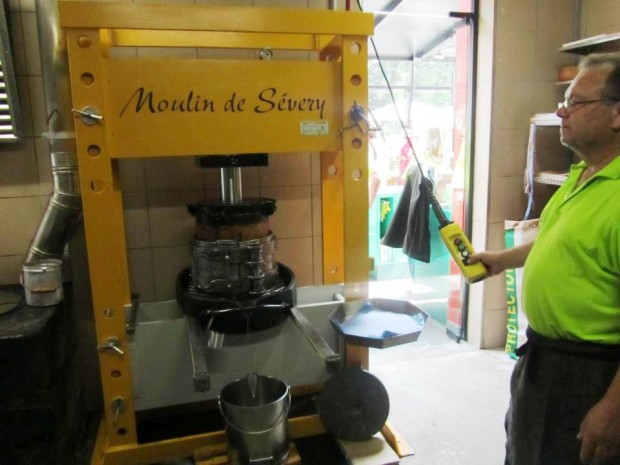 During our visit last year, we lunched on the ubiquitous Swiss cheese to the sound of a jazz band. We enjoyed a dégustation of a surprising number of different walnuts, and watched a demonstration of oil pressing. All with the sound of families tap, tap, tapping their way through their own piles of walnuts!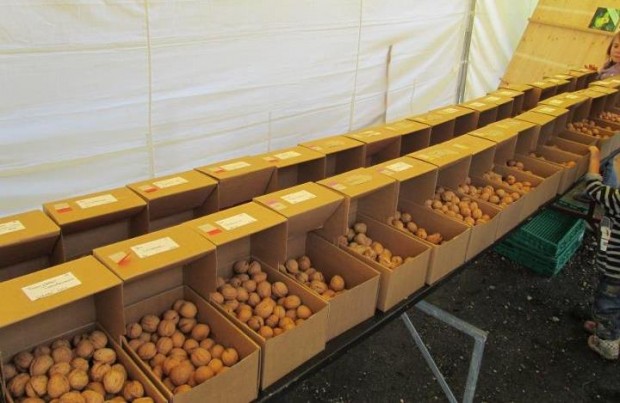 The commune of Sévery is located north of Morges (Canton Vaud) and is approx. 60km from Geneva.
The 15th September is the date for this year's 10e Fête à la Noix, édition spéciale. Do mark your calendar.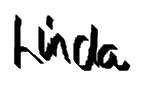 Photos & text credit and copyright Linda Scott.
Linda is a freelance photographer and has recently launched a bespoke framing service. She creates beautiful frames made from natural wood with a number of different finishes and using high quality mountboard. Linda's frames are competitively priced and made-to-measure, creating an original finish for displaying your artwork, photos or memorabilia.
Take a look at her beautiful work on Linda Scott Photography and Encadrement.