If you are first-time parents or you already have children but are expecting another baby, make a note in your diary of the forthcoming Salon Baby Planet, which will take place from Friday the 12th to Sunday the 14th of October 2012 at the Expo Beaulieu in Lausanne.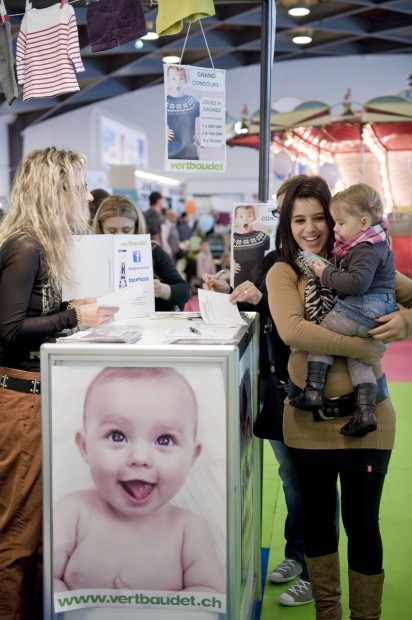 The Salon Baby Planet will host over 70 exhibitors and a series of fun activities including baby massage, baby-gym and various baby classes sponsored by KidsUp, post-natal buggyfit taster sessions, mini cars and a merry-go-round. You'll also find some nice play-areas and entertaining activities for older children.
New-mums will find information about the latest baby products and will also be able to take part in talks and demonstrations by childcare experts about breastfeeding tecniques as well as the safe use of baby wraps & slings.
The salon will be open from 10am to 6pm. Advance booking is required for buggyfit sessions at the following email address info@salonbabyplanet.ch.
Click on the salon's official website for more info and detailed programme for each day.