Here at Geneva Family Diaries our eyes are definitely bigger than our tums, so we might be forgiven if – with so many exceptional Master Bakers in our expat community – we find it really hard to resist the temptation to mention them all…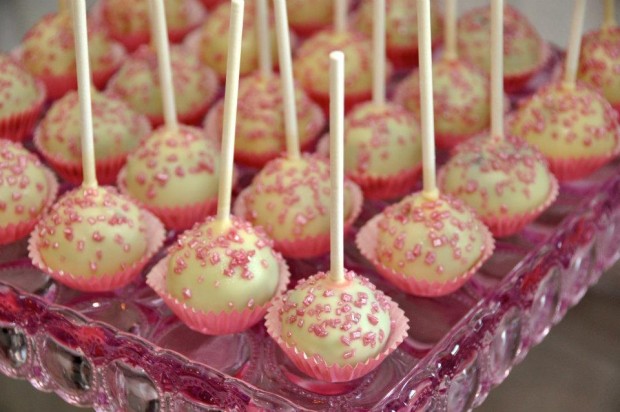 US expat Nikki is as sweet as her culinary masterpieces and the name of her baking business: Toute Sweet, couldn't be more appropriate ! So if you'd like to feast your eyes on some of Nikki's delectable cookies, decorated cakes and perfectly executed cake-pops, take a look at our interview below.
Toute Sweet serves Lausanne and the surrounding area. If you'd like to contact Nikki you can email her at toutesweetch@gmail.com or click here to fill in an order enquiry form on her website.
Nikki is also planning a fantastic giveaway in the coming weeks, which will include some Emile Henry products and a selection of her scrumptious cookies so keep an eye on her blog at Toute Sweet and on her Facebook page as well. Good luck !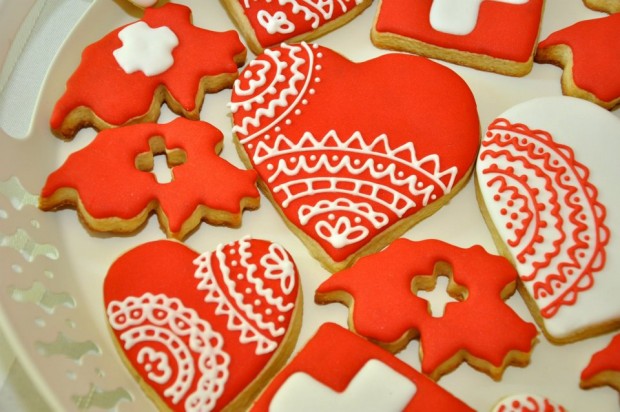 GFD: Where are you from ? Tell us about your expat experience in Switzerland.
I was born and raised in Southern California in the United States. I went to the Pennsylvania State University and then spent the second half of my adult life on the East Coast finally ending up in Maryland. My husband and I moved to Switzerland in June 2009 when my son Connor was only 8 months old. I was also 3 months pregnant with my second son Aidan at that time.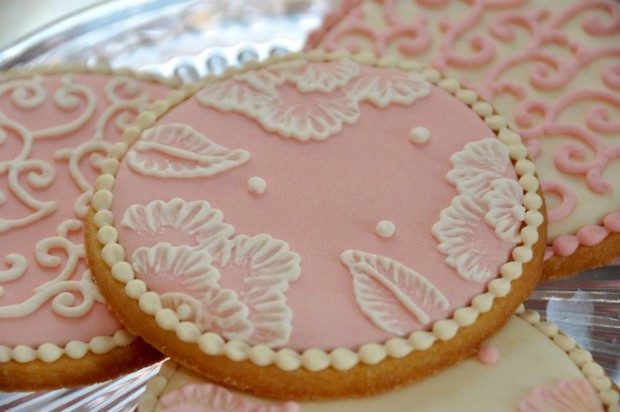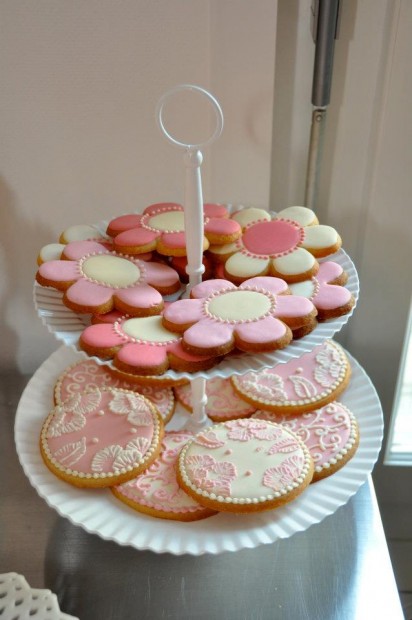 GFD: What brought you to Switzerland ?
My husband is a lawyer and works for PMI. We met at Penn State but it wasn't until we were 4 years out of school that we reconnected and decided to get married. We have two sons, Connor, who just turned 4 this month and Aidan, who will be 3 in January.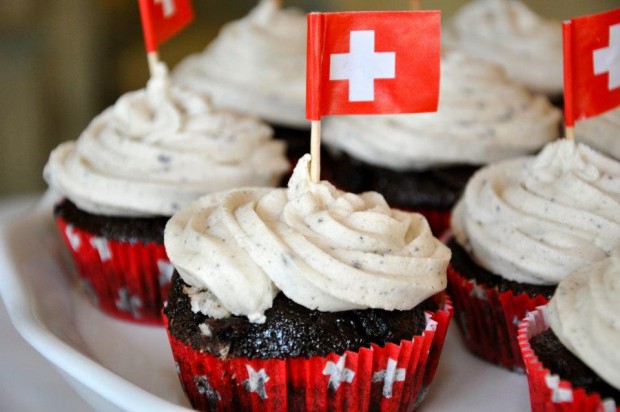 GFD: Tell us about Toute Sweet
Toute Sweet specializes in custom decorated cakes, cookies, cupcakes, cake-pops, etc. I love working with the customer to come up with ideas for a party theme or a cake idea. I have also dabbled in creating invitations, tags and banners for parties to match the all-around theme.
This summer I have been working to combine my teaching background with my love of baking. Beginning October 30th, I will be teaching the course "Sweet Baking and Decorating" at L'ecoline in St-Sulpice (Lausanne) for children aged 6 to 12 years old. Children will learn basic baking, decorating skills and techniques, as well as gain experience measuring, counting, and timing in the kitchen.
I am really looking forward to sharing my love of baking and decorating with the next generation! If this goes well, I hope to expand my classes to other age groups including classes for adults too.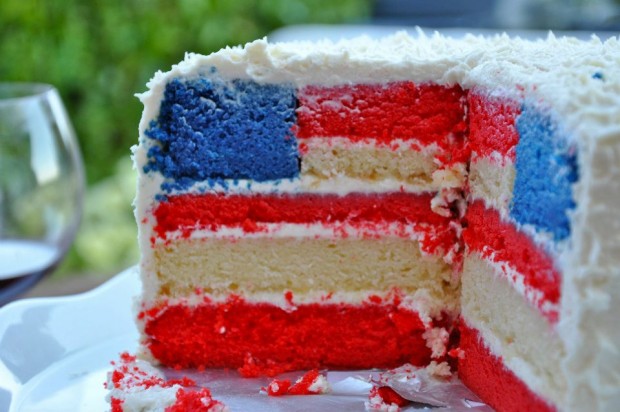 GFD: How did you start out ?
Toute Sweet started out of my love of baking and decorating. I started decorating cookies with a friend when I lived in Maryland and we did some events for family and friends. When I moved to Switzerland, I noticed that decorated cakes and cookies were not readily available as they were in the U.S. and were very difficult to find. I couldn't even find many of the ingredients I knew and needed to make a cake.
And here's a little secret: before I moved here and started my own business, I had never made a cake from scratch, ever!
Boxed cake-mixes are the norm in the US so when I couldn't find those here, I quickly adapted. I just had to and it was the best thing that could have happened to me.
I started making fun decorative cakes and cookies for my boys' birthdays and friends were amazed and encouraged me to start my own business. Initially I wanted to just offer my decorated cookies because that is what I knew how to make best, but I quickly found that the market demanded birthday cakes. I changed my plan a little, taught myself many cake decorating techniques and plunged ahead.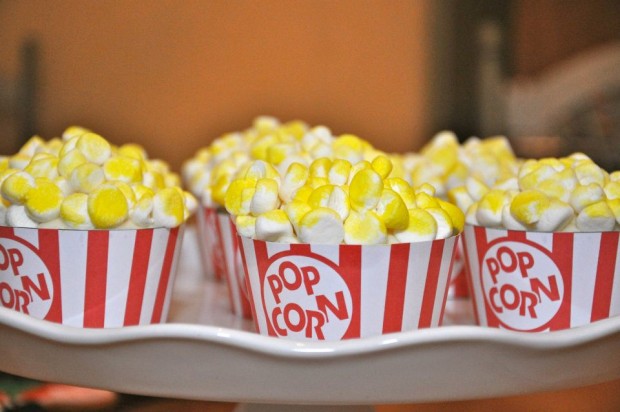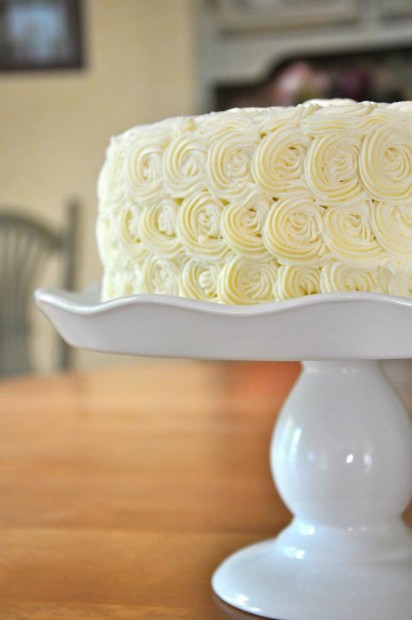 GFD: What advice would you give to other expat mumpreneurs out there ?
I would say, "Go for it!"
There is nothing like starting your own business and working for yourself. Since I am a stay-at-home mum, being able to set my own hours around my kids' needs and our family life is absolutely crucial to me.
Toute Sweet has given me a bit of the independence that I have craved since I decided to stay home with the kids. I get to meet many wonderful people in the area but the best part is seeing the smiling faces of the children who receive my special treats!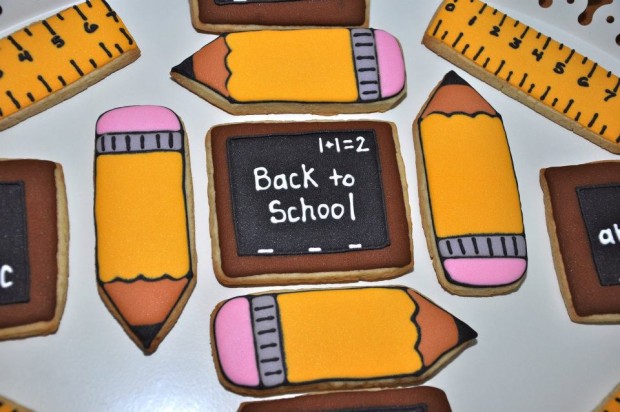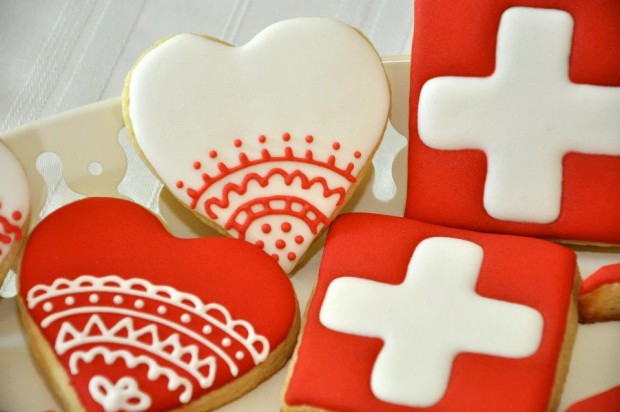 GFD: Which school did you choose for your children ? How have they settled in ?
My children are still pretty young but we have chosen to send our boys to private school, specifically to Ecole Nouvelle de la Suisse Romande in Chailly. Connor just started this fall in the petite section and so far it has been a very positive experience. Aidan will begin next fall.
I chose to go down the private route because I felt that the way the Ecole Nouvelle was organised better suited our family's needs and expectations. We thought as well about how the Maturité suisse examination compared with the International Baccalaureate diploma from an international perspective. Generally speaking, we believe that the latter would transfer more easily and be accepted by many Universities outside of Switzerland.