Our expat community in the Suisse Romande can count many fantastic expat dads who have taken the plunge and thrown themselves fully into building a family life here in Switzerland.
We love to read about their new lives here and pick up some of their priceless tips so we're delighted to be able to introduce Paul Reed-Peck to all our readers: he's an expat dad and one who blogs too !
Follow Paul's great blog at Erniemcpeck – Adventures in Switzerland and read the touching and entertaining account of his expat life in Switzerland in our interview below.
Part 1 of Paul's interview, published here, focuses on his move to Switzerland, while part 2 & 3 (to be published soon) will tell more about the process of settling here and becoming a first-time dad in Switzerland.
Happy reading !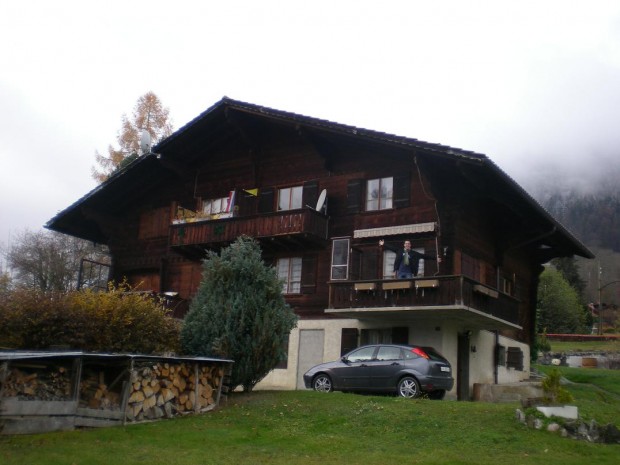 Part 1 – Moving to Switzerland
My name is Paul Reed-Peck, a British man who currently lives in Bussigny in the canton of Vaud. I moved to Switzerland in 2009 and have slowly built a life for myself here with my wife, including the birth of our first child last year.
I maintain the blog Erniemcpeck – Adventures in Switzerland initially to keep my family updated on my latest adventures and how I am settling in, but more recently to describe life since the birth of my daughter, as well as offering tips to others on things to do here.
Why did you move to Switzerland?
A little over three years ago, I made the decision to move from England to Switzerland, to live with my partner (a Swiss national). We had lived together in England for two years before then, but she found that she missed her country too much and wanted to go back home. So, I decided to follow her.
It's fair to say this was the biggest decision of my life, and undoubtedly the scariest thing I have ever done. I was painfully shy growing up, entirely lacking in self confidence, so had someone asked me ten years ago whether I planned to one day live abroad I probably would have laughed in their face and called them crazy!
That all began to change when I left university, as I decided to do something different and spent eight months travelling around Australia, occasionally with friends but with long periods of being on my own. This was an eye-opening experience for me, helping me to gain some confidence and belief in myself, and also showing me that there is a world outside of England. Australia was also where I met my future wife.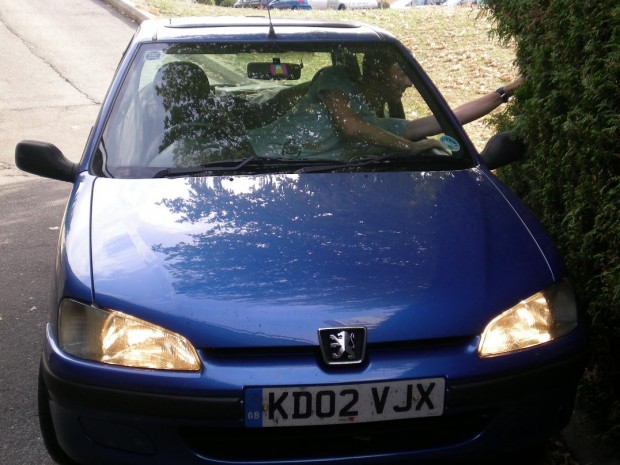 So, in October of 2009, I packed all my worldly possessions into my trusty (if rusty) old Peugeot 106 and drove from Stevenage (England) down to Lausanne in Switzerland.
Having never driven on the right-hand side of the road before, this was something of a baptism of fire, but would serve me well for future life on the continent. If you've ever driven a UK-registered car in Europe you will know this can be quite a challenge, particularly when pulling into carparks, as you have to get out of your car and run round the other side to pick up your ticket (with a queue of confused motorists glaring at your bizarre behaviour).
After a twelve hour drive, I made it to Lausanne, where I spent my first night as an expat.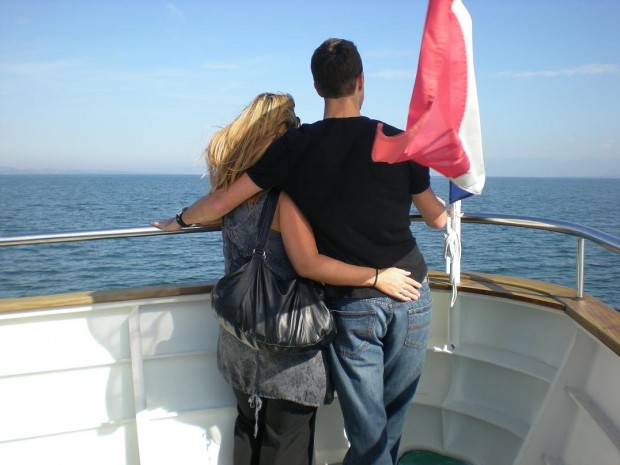 How did you feel when you arrived?
I was fortunate that my wife is Swiss, as it meant she could help me adapt to my new life with some helpful tips and instructions on what I had to do. It also meant I had her family and friends as a support group as I attempted to blend in to the unfamiliar surroundings.
I had been to Switzerland on many occasions in the past, notably during the two years in which my wife and I each lived in our own country, leading to countless weekend trips when one would fly over to visit the other.
During my visits to Switzerland, my wife and her family showed me around their country, taking me to see sights of outstanding beauty that took my breath away, as well as other towns and cities in Suisse Romande and elsewhere (such as Bern and Basel).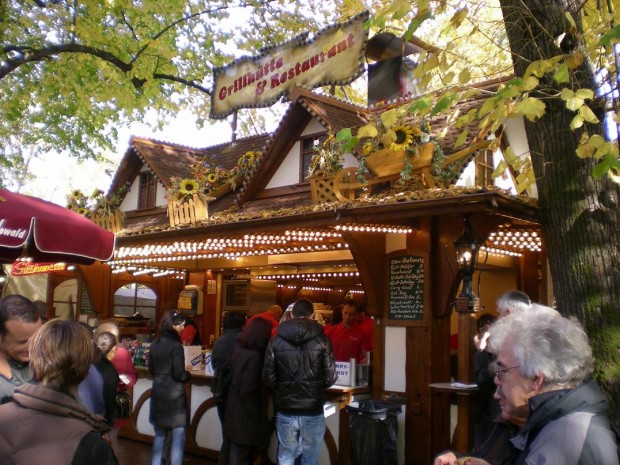 Perhaps this was partly why I wasn't as scared as I thought I would be when I left England behind me. Sure, I was sad to leave, as it meant moving away from my family and friends.
It was certainly hard to say the final goodbye as I set off on the long journey to my new home. But, strangely enough, I felt happy about my choice.
What happened when you arrived here?
I arrived in Switzerland without a job and with very little savings, living with my wife's parents while we found our feet. My wife had managed to find a job for herself since returning to Switzerland from her stay in England, so at least we had a little income between us. She took a week off work when I arrived to help set me up as a Swiss resident.
Having never moved countries before, I was kind of in a daze as she took me first to the Service de la Population to register myself with the local commune in Lausanne, and to request a permit that would allow me to live and work in Switzerland.
Next was a trip to the Office Régional de Placement to see how the authorities could help me look for a job. Finally we went to the AVS (L'assurance-vieillesse et survivants) to sign up for the pension/benefits system.
My head was spinning at the end of the day from filling in so many forms with little understanding of what it all meant!
One thing I learnt was that the ORP would only give help, such as language courses, to people in possession of a valid work permit. My permit would take 6-8 weeks to come through, meaning they wouldn't help me until then. This was a bit of a let down as I really needed to find a job to kick-start my new life in Switzerland, and so would have been happy to receive some form of help from the authorities.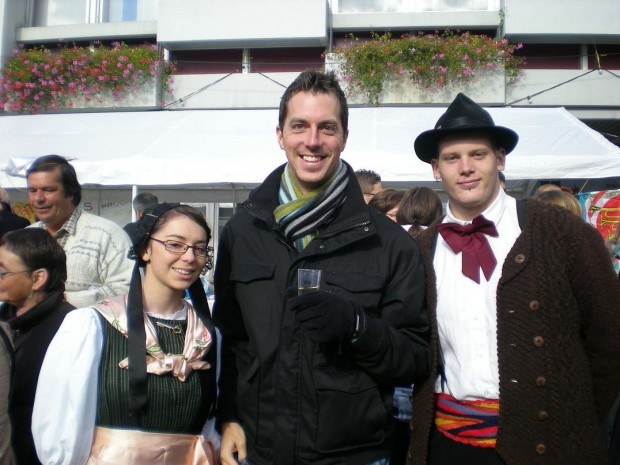 Aside from this, my Swiss family took the time to welcome me to their country. I ate in some nice restaurants, visited Fully for the chestnut festival, spent a weekend in a chalet in Chateau-d'Oex, took a boat ride across Lac Léman to visit Yvoire and Thonon, went to Fully, Gstaad, Basel and Geneva, and did so many other activities that I really didn't have time to miss England!
TO BE CONTINUED ….