As far as contemporary furniture for kids goes, nothing beats modern Scandinavian design, so when Flexa asked Geneva Family Diaries to review the Flexa Play Table and 4 stools from their latest Play Collection, I knew there was only one answer for that.
Founded in Denmark in 1972, FLEXA® create contemporary Scandinavian interiors for babies and children, designed to adapt to your little one's growing needs and made with non-toxic, environmentally friendly materials. Not only are all products safety tested and guaranteed for 5 years, but their wooden collections are made with the highest quality pine wood from sustainable forests in Scandinavia and painted using only eco-friendly, water-based lacquer.

Flexa's strap-line "Created by experts – tested by kids" could not be truer in our case. As soon as the Flexa Play Table and 4 stools arrived swiftly and efficiently on our doorstep, my Little Missy got straight down to business and gave Expat Husband a helping hand in assembling the wooden stools.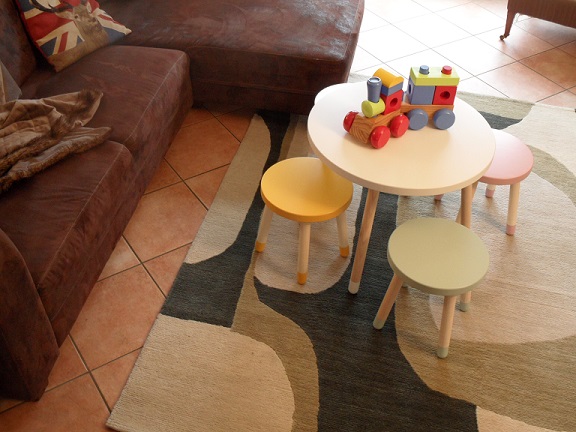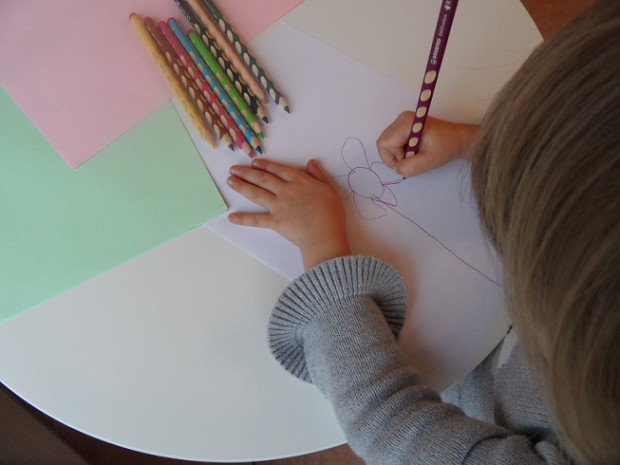 DELIVERY & ASSEMBLY:
Usually a painful bone of contention in our DIY-averse household, the assembly of the Flexa Play Table and 4 stools turned out to be – quite literally – child's play, as my little 4 year-old managed to do it all by herself with minimal assistance from Daddy.
The Man of the House, who would usually run a mile from any kind of flat-pack furniture, beamed with pride and declared that "it was really straightforward to put together", so the initial assembly stage was a definite cross-generational thumbs-up!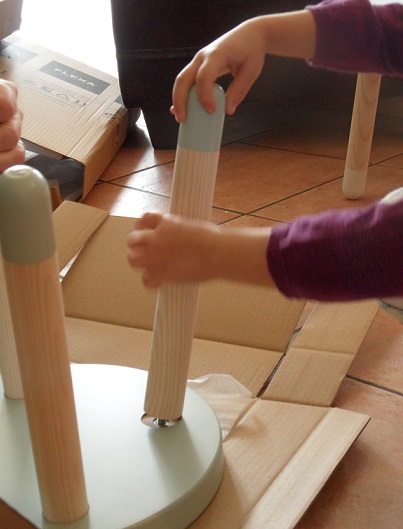 DESIGN & PLAY:
The new Flexa Play Collection comes in a variety of muted pastel colours and clean, vintage-inspired lines that just scream Scandi cool, making it perfect for different interior decorating styles.
My three little rascals loved the table and chairs so much, they all wanted them as permanent fixtures in their own rooms – and so this is how we tested them: first in Little Miss Cutie's floral & fairies bedroom, then in my 6 year-old son's den and last in our sitting-room.
As you might expect, there was some early climbing involved, but the Flexa table & wooden stools turned out to be as resistant as they are beautiful. Sturdy, yet stylishly unobtrusive, the Flexa Play Table and 4 stools blended in seamlessly in each room, at the same time offering extra creative play space for my three munchkins.
MY LITTLE GIRL'S BEDROOM: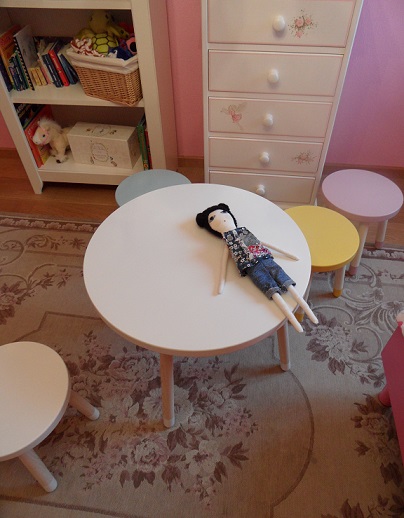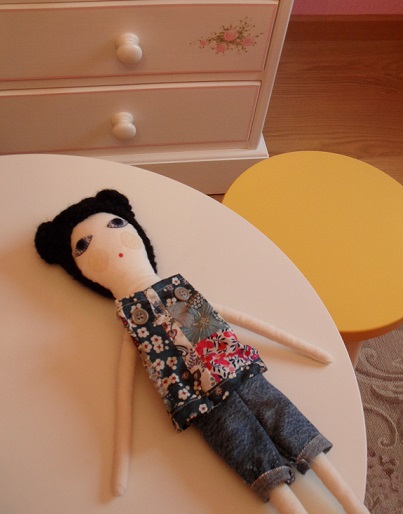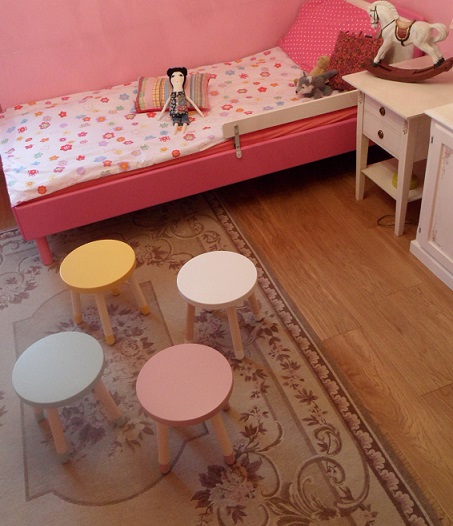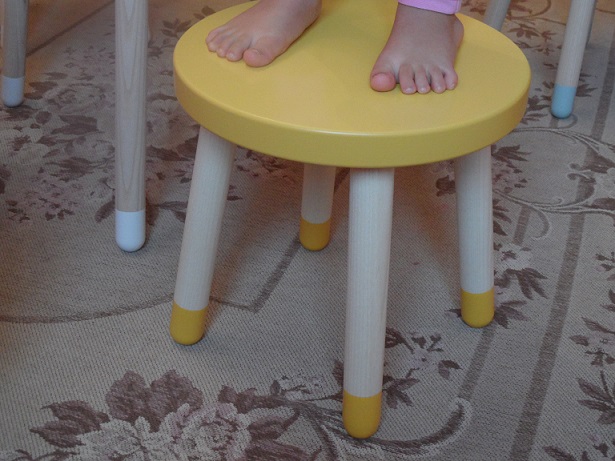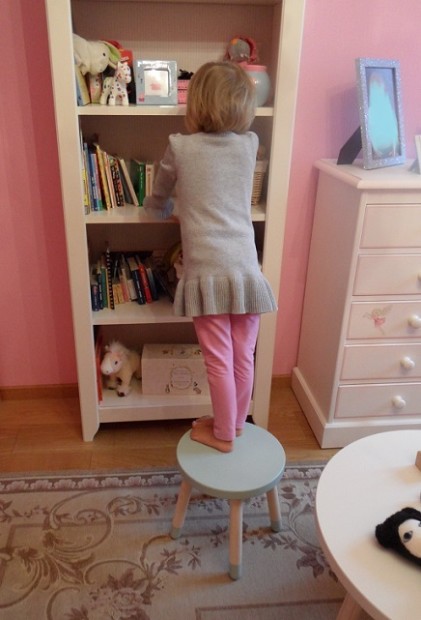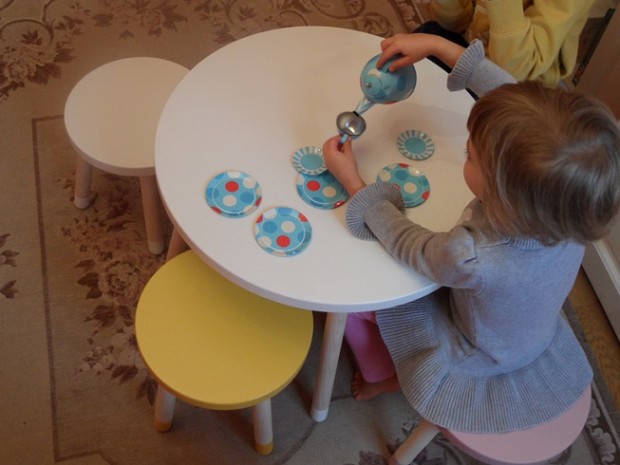 BOYS BEDROOM:
My boys are 6 and a half and 9 (both going on 13) so I was concerned they might not be willing to take part in this test with me and their little sister but how wrong I was! They immediately fell in love with the Flexa Play Table and 4 stools and – as they're both much taller than Little Miss Cute – I was pleased to see that the table and wooden stools height was perfect for them too.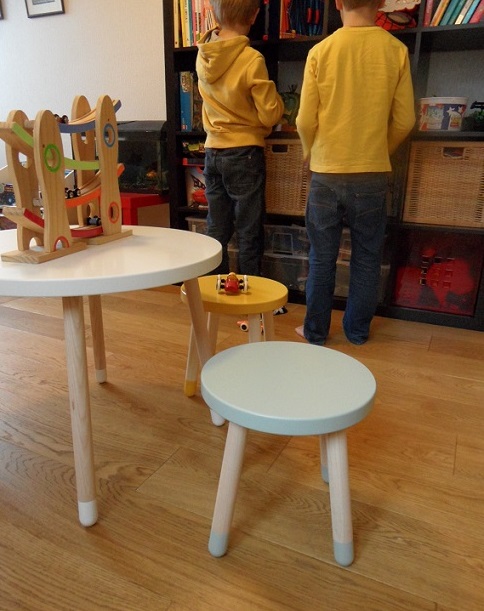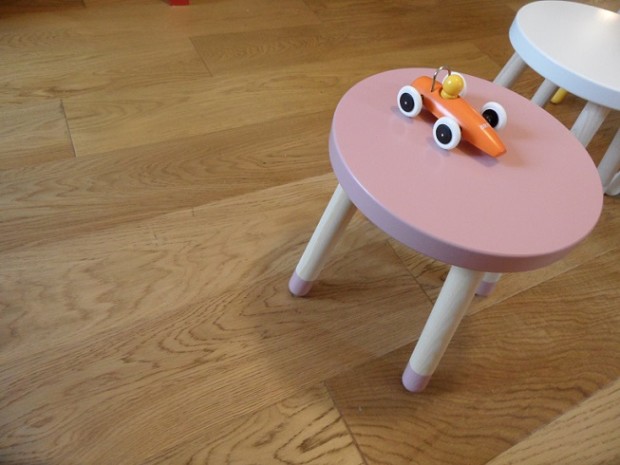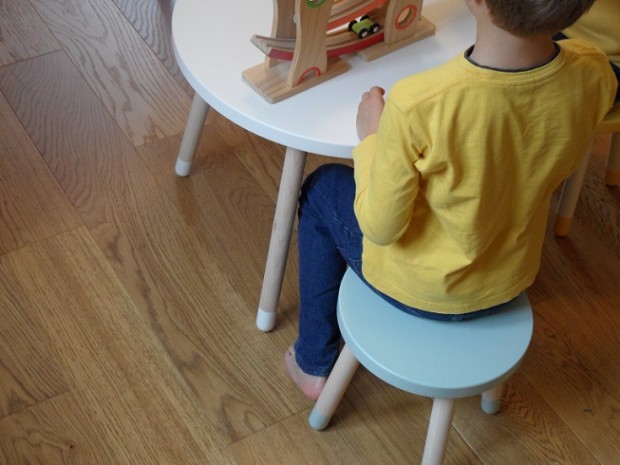 LIVING ROOM:
In the interest of siblings' peace and to avoid any more rough & tumble, the Flexa Play Table and 4 stools were soon moved into our sitting room and what a great success it was. Little Miss Cutie got hold of her crayons and the boys sat down with their LEGOs, while our four-legged gangsta Baby J quickly joined in to wreak some serious havoc…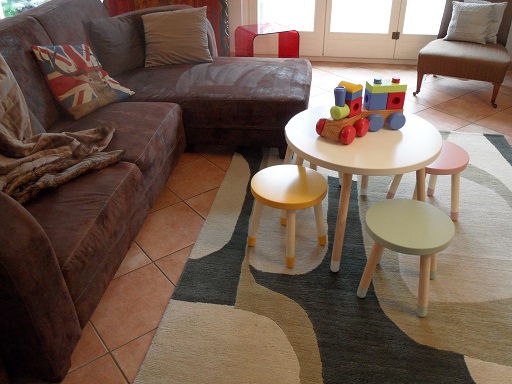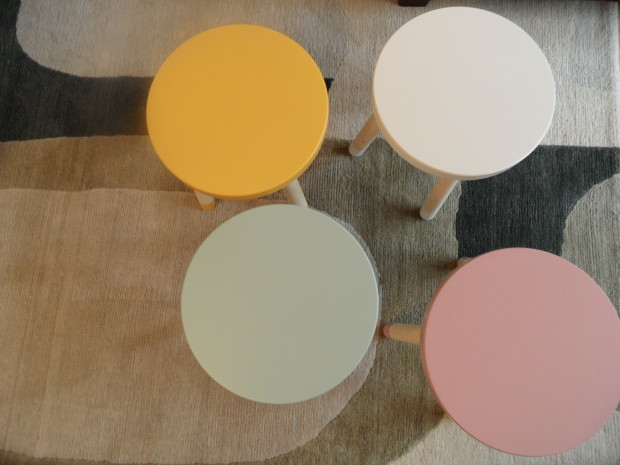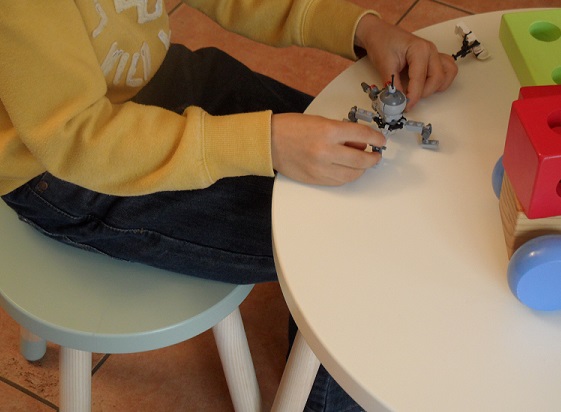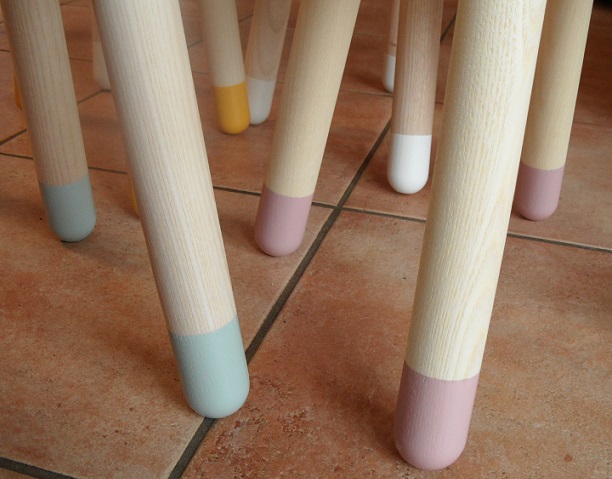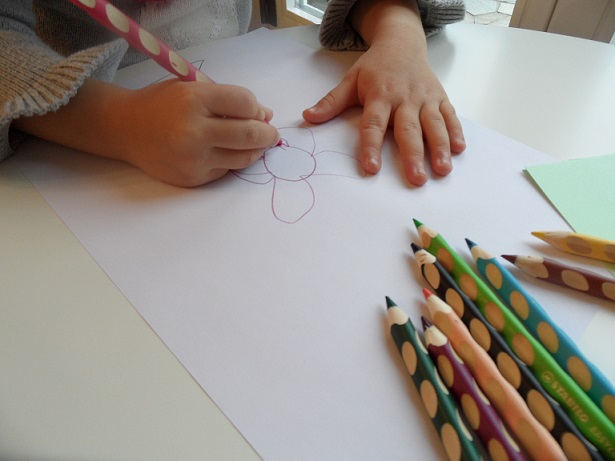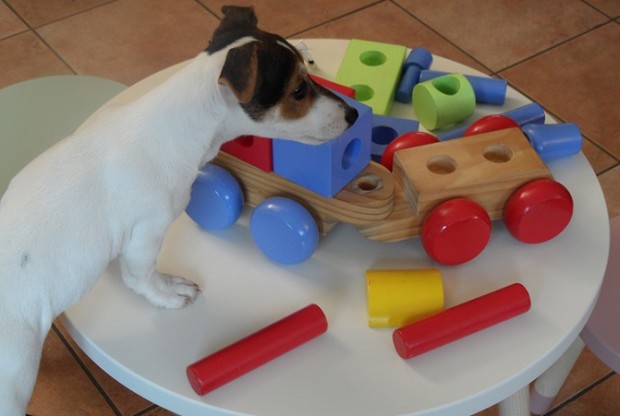 WHAT WE LOVED:
For me, the best bit about the Flexa Play Collection was its 1950's retro charm with wide leg design and perfect rounded curves, yet made so contemporary by the light pinewood and soft pastel colours in rose, mint green, yellow and white shades.
For my three children, the deal clincher was the table set sense of fun and perfect proportions, ideal for their height and size. But the Flexa Play Collection looks so stylish I can see it growing with our changing family: when the kids are older I will probably use the wooden stools as vintage bedside tables for their bedrooms and the white table will become a minimalist coffee table in our sitting room.
FLEXA® kindly agreed to be our partner in an online giveaway for all Geneva Family Diaries readers, so stay tuned for some exceptional prizes coming your way soon!
This is not a sponsored post but a genuine review of the Flexa Play Table and 4 stools, which were sent to us by FLEXA®.
Flexa furniture is available worldwide, you can click here to find the Flexa dealer on internet retailer closer to you.