Little Miss Cutie is 2 and entering her "I love ponies" stage. She'll squeal in delight every time we drive past a riding school and seize any pony-related books she lays eyes on when we're out shopping.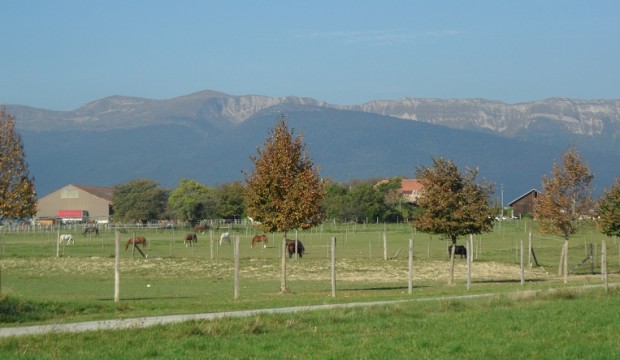 Luckily for us, there are many pony clubs and riding schools within a short distance of Geneva so last weekend, as a special treat for Her Toddlerness, we took the children for a pony ride to the Pony Club in Chavannes-des-Bois.
From the moment we got there, her little face lit up: ponies and horses everywhere, all within arms reach and…super-cute Zorro was being saddled just for her ! It was clear from her ecstatic face that the universe couldn't get any more perfect for my little button.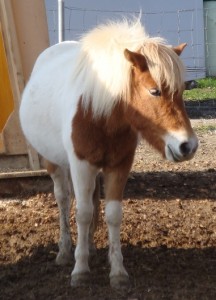 When we have friends with kids coming over to visit, we like to take them to a pony club as well. The children love it, it's only a short drive from home and it's a great way to take in the beautiful scenery as well as the profound sense of peace that permeates the Swiss countryside especially on a crisp Autumn day.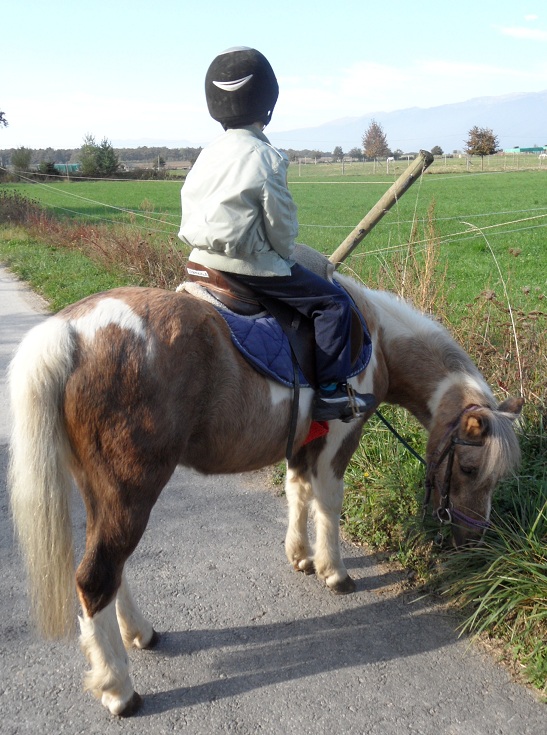 We usually go to Chavannes-des-Bois because it's closer to where we live but there are many other pony and riding clubs around Geneva that offer rides or lessons throughout the year, as well as horse-riding camps during school holidays. For more information about pony rides, pony clubs and riding schools in the area you can visit the following websites:
Happy riding !