If you're a vegetarian please look away now. If you're a carnivore foodie though, rejoice because Autumn in Switzerland is not only game season but bison season too.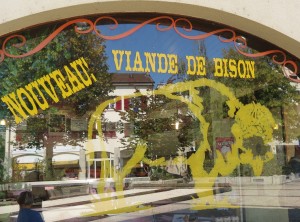 Bison meat is not an obvious choice when you head to the butcher's but – believe me – it's absolutely delicious. It is lower in fat and cholesterol than beef, and so melt-in-the-mouth tender that when Little Miss Cutie was one, she used to polish up her plate in just a few seconds despite having only 8 teeth to munch on.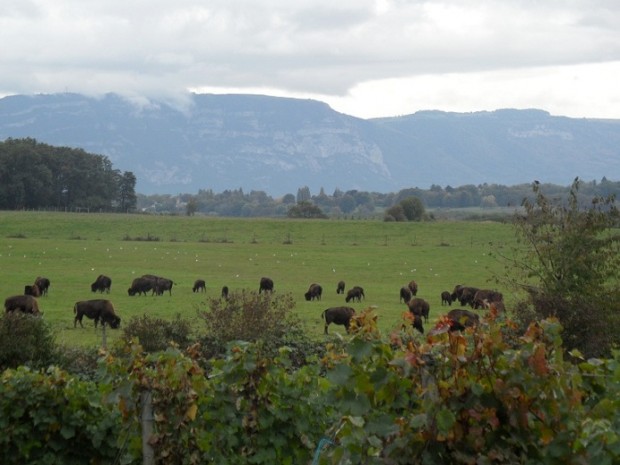 Bisons are reared in the fields around Geneva and if you drive by the airport (towards the border with the French town of Ferney Voltaire) you will be able to see them grazing happily. My 3 little ones are now very blasé about seeing cows or horses by the side of the road as we drive past, but they always enjoy a game of "spot the scary bison".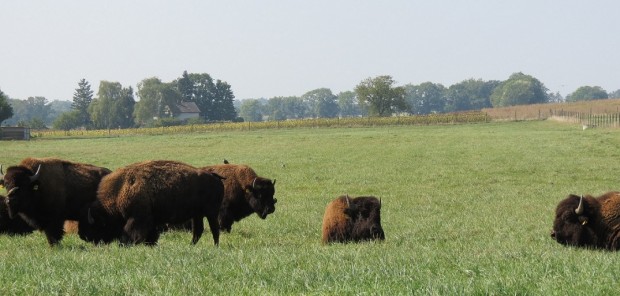 Switzerland is no doubt meat-lovers paradise: from the classic tartare, which features on any self-respecting Swiss menu, to the traditional cervelas and white veal sausages (saucisse à rôtir de veau) to slighty more unusual fare such as rabbit or horse-meat, you won't know where to sink your teeth first.
But it is in the Autumn, during game season, that you will be able to try some really unconventional meat dishes. Swiss mountain deer, wild boar, venison, bison or even stewed marmot, the choice is all yours, so keep your eyes open for the alluring restaurant chalkboards that come out in October and November to announce: "La chasse est arrivée !"
A glossary for carnivores during Swiss game-season
bison: bison
cerf: stag
chamois: fawn
chevreuil: deer (venison meat)
lièvre: hare
marmotte: marmot
sanglier: wild boar