I cannot believe that, although we have lived in Suisse Romande for six years, we've only just discovered an absolute gem so close to Geneva: the Cascades du Hérisson, located between Doucier and Bonlieu in the French region of Franche-Comté.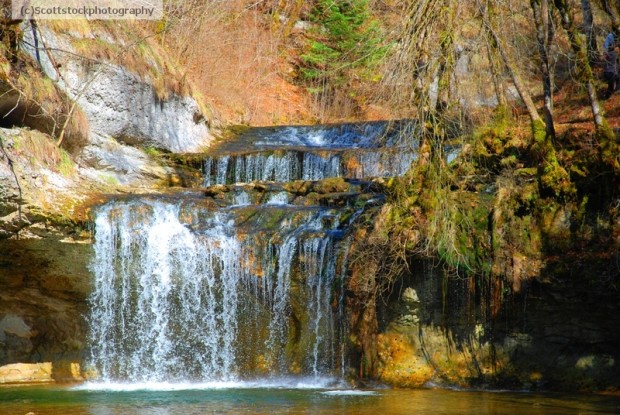 This valley of 31 waterfalls and torrents is stunning and the drive from St Cergue/Les Rousses/Saint-Laurent-en-Grandvaux is beautiful (approx. 1.5 hours from Geneva, click here to see the map). You may be more familiar with this area when it is covered in crisp, white, sparkling snow.
Please take time during the drive to follow the sign Belvédère des quatre lacs  at Les Saillards. After a few kilometres, park up and take the short walk to the viewing area, where you can admire the Ilay, Narlay, grand Maclu and petit Maclu lakes as they lay like jewels beneath.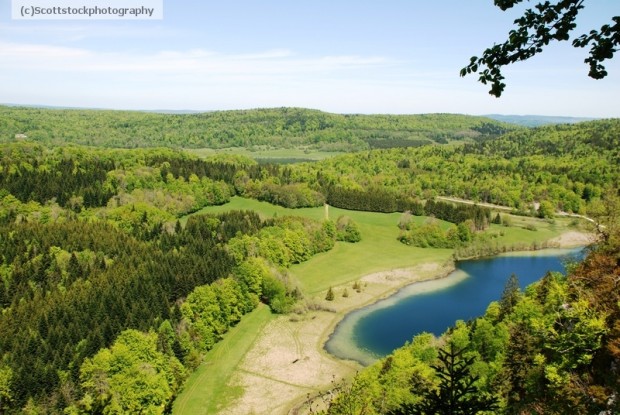 We made our first visit to the Cascades du Hérisson the week before Easter on a mellow and quiet sunny day beginning our walk at the Eventail Waterfall. A subsequent visit was busier but no less enjoyable. Along the 3.7 km footpath, strategic signposts advise how far the next waterfall is so you can make your choice to carry on or wander back.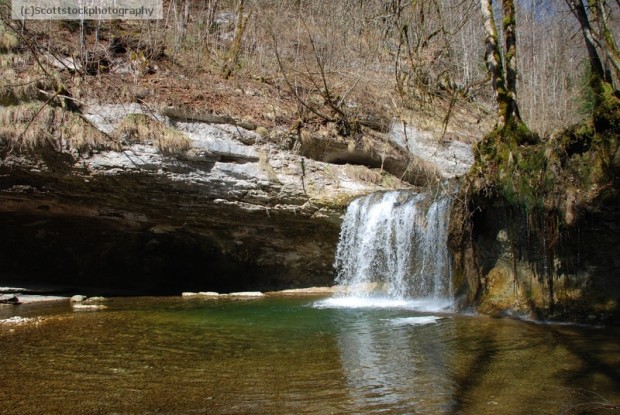 On the road back from l'Eventail, on the Lac du Val, we found a fishery and simple restaurant where you can fish your own take-away or eat-in trout or – if you are squeamish like us – you can ask the owner to fish for you, for a coin or two in his piggy bank !
Trout is also a theme at l'Auberge du Hérisson hotel and restaurant, located 50 meters from the Cascades du Hérisson circuit, where you can enjoy a simply delicious lunch under a shady roadside terrace with a cool glass of vin.
This wonderful day out will become a firm favourite with our future visitors. Just image what it will be like in Autumn !
A little update from October 2012: on one of our recent trips to the Cascades du Hérisson, we ventured inside the Boissellerie du Hérisson and found a treasure-trove of wooden delights: toy trains, toy cars, jigsaws, spoons, nutcrackers, salt pigs, Christmas decorations and more.
We were delighted to find a small pair of wooden tongs for those naughty slices of pain stuck in the toaster – and having fallen for those iconic Scandinavian bread cutting boards with crumb tray on a recent visit to Norway – tick ! We snapped one of those up too.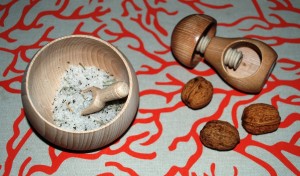 The Boissellerie du Hérisson is a great place to begin your Christmas shopping – and at 1.50 euro for a wooden tea spoon and 4.00 euro for a beautifully marked, long handled jam spoon – how good do those prices sound ? The Boissellerie du Hérisson can be found in Le Frasnois at the top of the Cascades and, I have since discovered, at Les Rousses. Even closer !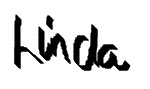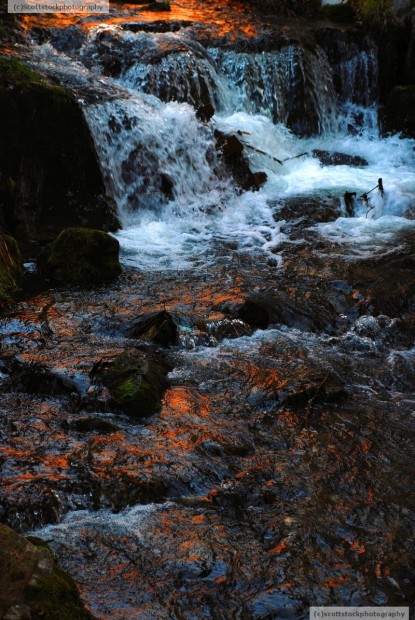 Practical info:
The Cascades du Hérisson offer disabled parking and backpacks for children for hire.
Parking is payable in high season.
For hotel info: http://www.hotel-jura.biz/the-hotel-2-2.htm
Photos & text credit and copyright Linda Scott.
Linda has recently launched a bespoke framing service. She creates beautiful frames made from natural wood with a number of different finishes and using high quality mountboard. Linda's frames are competitively priced and made-to-measure, creating an original finish for displaying your artwork, photos or memorabilia.
Take a look at her beautiful work on Linda Scott Photography and Encadrement.