Much to our delight, last week we were invited by Le 49 Rhône restaurant to try a few signature dishes from their brasserie menu.
As the name suggests, Le 49 Rhône  sits right in the heart of Geneva's most luxurious shopping avenue, in the exact location where a distinguished brasserie has stood for over a century.
Preceded by the former Brasserie Bavaria – established in 1912 as bistro of choice for all League of Nations delegates – and the Relais de l'Entrecôte, Le 49 Rhône has preserved the building's historical charm with its dark oak panelling, crisp white tablecloths and vintage posters whilst providing a wider and more flexible menu choice.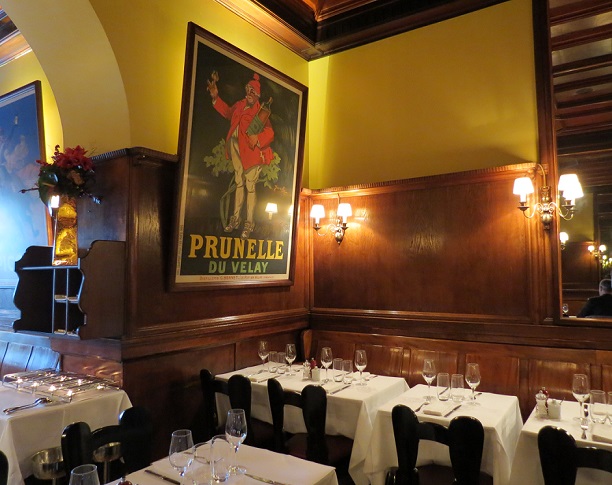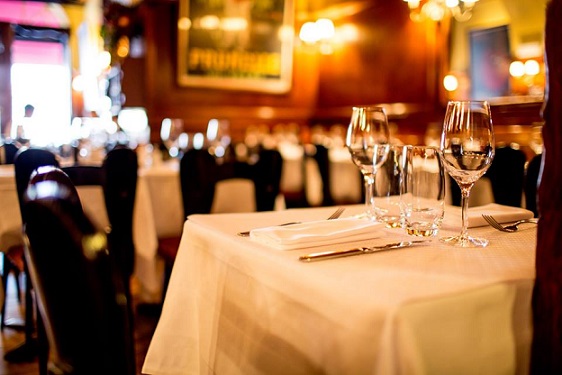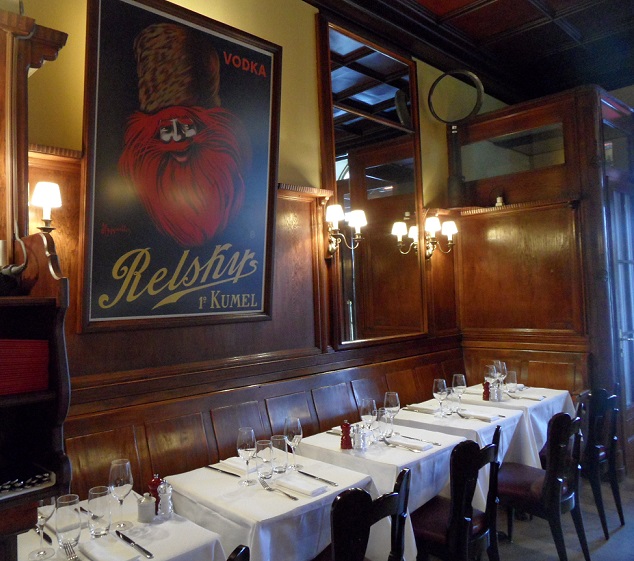 The old-time classic green-salad-entrecote-and-fries formula has been updated and the brasserie now serves up shelled lobster; line-caught cod fillet and mussels in a «Marinière» or «Poulette» sauce (on Tuesdays only) alongside their succulent Swiss entrecôte with Café de Paris or morel mushroom sauce.
You can give your side dishes a healthy makeover too, opting for green beans or plain rice instead of fries. For lighter lunches, you can order half portions, which are perfect for children.
We found our entrecôte de boeuf tender and juicy, well complemented by the buttery Café de Paris sauce. The trick is to order your steak cooked to perfection, so here's a quick glossary of French cooking terms to help you out:
Steak bleu (Rare): cooked for max. 1 minute on each side. This is definitely as rare as they come.
Steak saignant (Medium Rare): cooked for a bit longer until the meat juices run pink when pressed with your finger.
Steak à point (Medium): this is when the steak feels tender but much firmer than the steak saignant when you press it with your finger. This is usually a safe option if you're not used to just-seared meat.
Steak bien cuit (Well Cooked): when the meat juices don't run pink anymore. It might be a little less tender if cooked too much.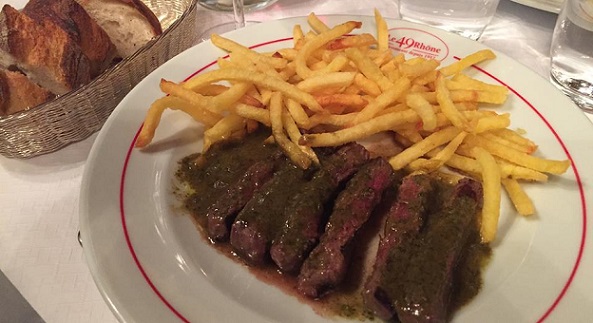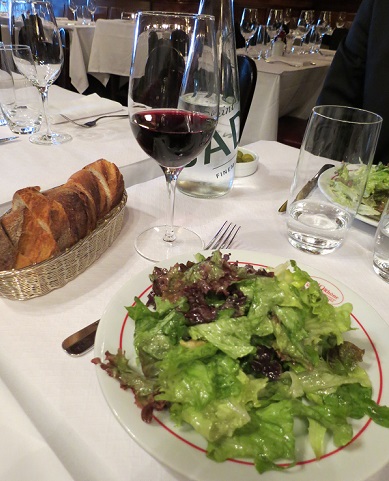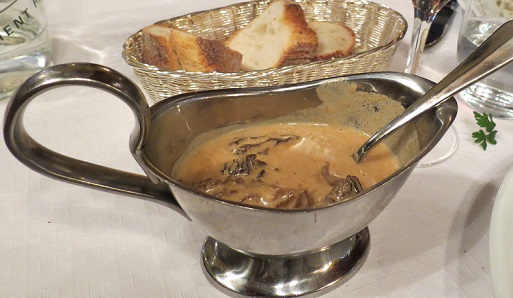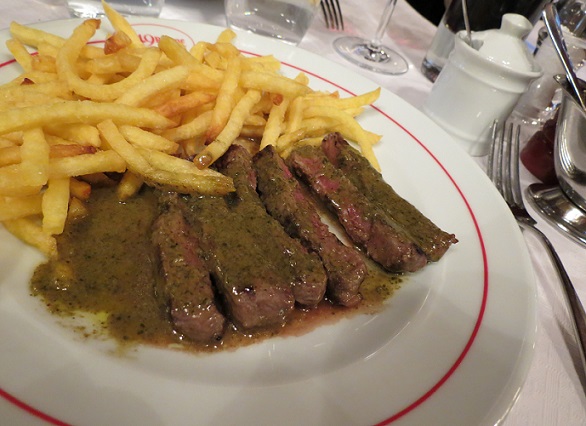 If you'd rather opt for a meat-free lunch, the wild-caught cod fillet in a sauce vierge made with olive oil, freshly crushed tomatoes, lemon and herbs is a healthy but delicious alternative.
My dish of cod fillet was perfectly cooked and melt-in-the-mouth moist: definitely quite moreish for a light lunch.

Remember that, unless you order a half portion, each main will be served twice (side dishes included).
It's worth leaving some room for dessert because the menu at Le 49 Rhône boasts over 15 different puddings, ranging from sorbetto and dark chocolate profiteroles to crème brûlée and homemade apple tart.
We decided to try out the chocolate profiteroles and caramelized Gruyère meringue with double cream, indulgent I know but how could we resist?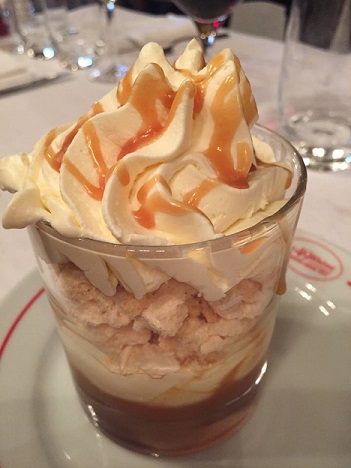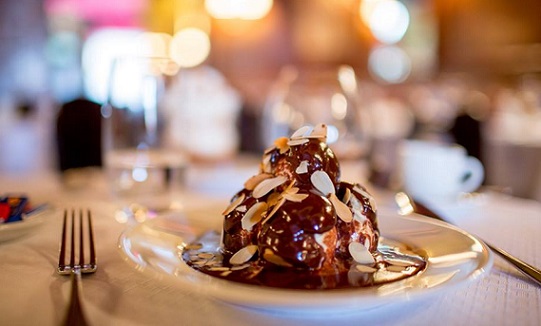 Tried & Tested: Our Verdict.
Le 49 Rhône is one of Geneva's most iconic eateries, serving up delicious French classics, which makes it a great choice for friends and family coming over to visit or for a business lunch.
Service was quick, attentive and very friendly – no mean feat in Geneva, you will agree!
Children are welcome too, and are catered for with half portion sizes and solid wood highchairs. You never have to wait long for your food, another great bonus when you're feeding impatient little mouths.
We were guests of Le 49 Rhône for lunch in December 2015. Opinions are our own.
49, rue du Rhône
1204 Genève
Reservations : +41 22 320 49 49
Email : info@le49rhone.ch
Open 7 days a week from 12pm to 2.30pm for lunch and from 7pm to 11pm for dinner.
Access
Métropole stop
Bus 2, 3, 6, 7, 8, 9, 10 and 25
Mont-Blanc parking garage
Taxiphone: 022 331 41 33