It's been a while since we last posted about any good restaurants in the area. Enter BAP Urban Korean Food, a contemporary Korean eatery on Rue de Coutance, just a short walk from Cornavin station in Geneva.
The menu at BAP is simple but really quite delicious and authentic, if the Korean families and couples who filled its tables were anything to go by.
As well as 'bap' (rice) and kimchi of course, they serve «bibimbap» (mixed rice with vegetables and meat); «japchae» (sweet potato noodles) and «bulgogi», Korean BBQ plated in individual dishes or the traditional way with thin slices of raw meat arranged around a grilling plate.
You could also try their «shabu-shabu», the Japanese meat 'fondue' cooked in clear broth, which is quite popular in Korea too and looked delicious from what we could see on other tables around us!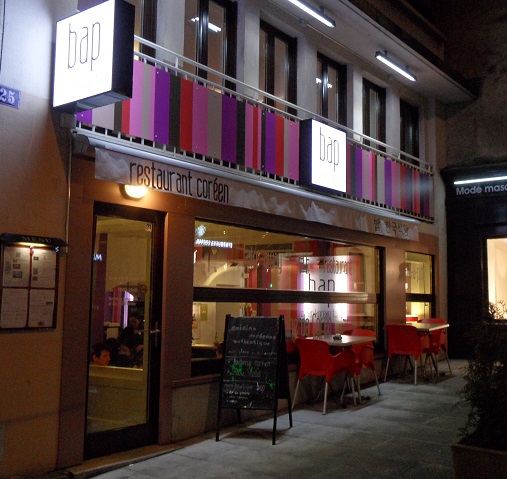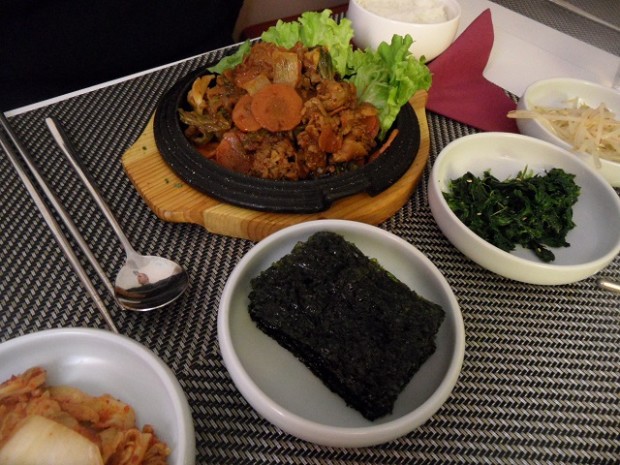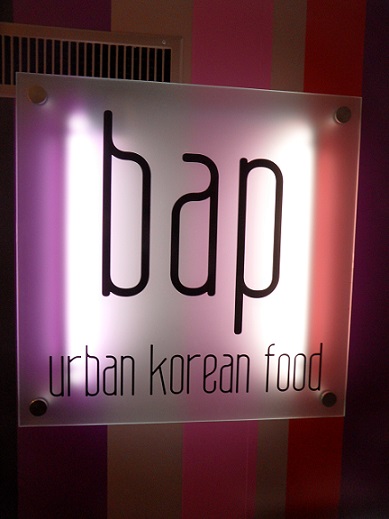 Although the restaurant doesn't have a play area and is quite small, we decided to be brave and take our 3 energetic little gourmands along. I am happy to report the outing was a success: not only was the service very friendly and fast, which is always a godsent when you're out with little ones, but all three munchkins absolutely loved the food.
They'd never tried korean food before but they all dug in with gusto – and even my 4 year old Little Missy polished up her dumplings (her favourite Asian dish) before I could say 'soy sauce'.
My eldest son, who now likes to challenge himself with spicier dishes, tried the kimchi and a bit of my Yuk Gae Jang soup…you know when local restaurants in Geneva warn you that a dish is 'spicy' and then it disappointingly turns to be anything but?
Well, in the case of BAP's hearty Yuk Gae Jang soup, you better believe them. The soup IS fiery, bold and simply glorious.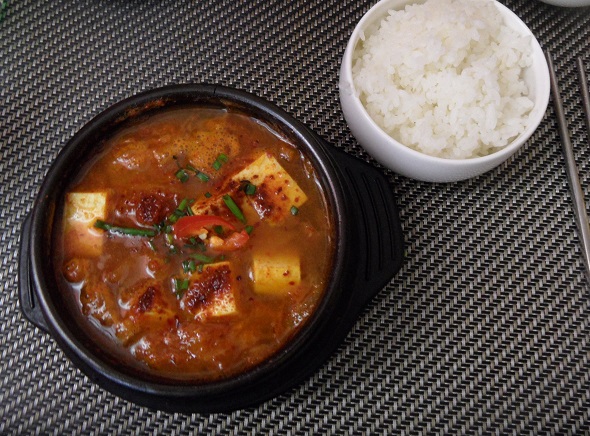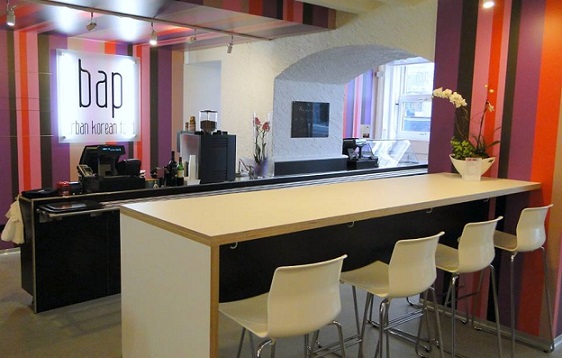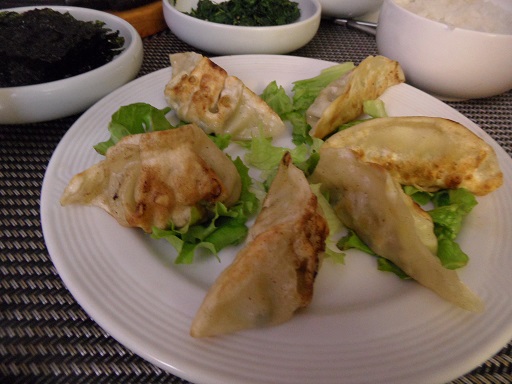 If you love Japanese ice-cream, don't leave without having some of the Matcha green tea ice-cream. What could be a better way to wrap up a delicious meal?
This is NOT a sponsored post but a genuine review.
Rue de Coutance 25
Geneva, Switzerland
Tel. 022 731 11 33
The restaurant has Ikea high chairs available for toddlers.
Opening Times:
Monday to Friday: 11.30am to 2.30pm and 6pm to 10pm.
Saturday: 6pm to 10pm.
le samedi de 18h00 à 22h00,
Closed on Sundays and Bank Holidays.