If you're expecting a baby or have just moved to Geneva with a tiny little one, you might – as I did – feel a bit lost and in need of support and advice. If this is the case, you can join the monthly Café maman-bébé meetings, organized by the Centre Périnatal in Geneva, a modern centre entirely dedicated to supporting new mums and parents through pregnancy and parenthood.
The Centre Périnatal was created 4 years ago with the objective of bringing together a team of dedicated antenatal and postnatal professionals, including midwives, dieticians, psychologists and therapists who would be able to support and guide new parents through the early years of parenthood in a cozy, relaxed and welcoming environment.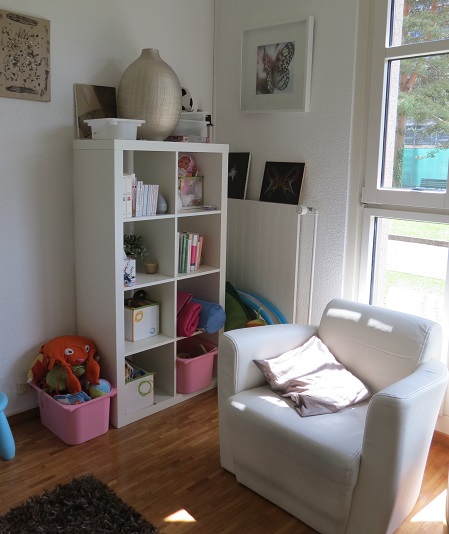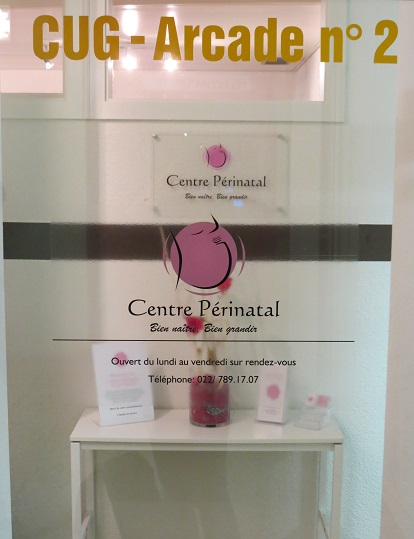 The centre now has 12 health care professionals working together to address any issues related to children, pregnancy or parenthood. During a recent visit, I was shown around this wonderfully homely and cozy centre by founder and psychologist Muriel Heulin:
We currently have two midwives running all the antenatal courses and post partum care, a dietician who advises expecting mums on their pregnancy diet and also offers advice for babies and children. Our team of psychologists can help with any parenting-related issues, from adoption, IVF and couples therapy to post-natal depression and going-back-to-work issues. We also offer ostheopathy for pregnancy and babies, as well as physiotherapy.
"The Centre Périnatal is a private centre but most of our services are reimbursed at 90% by basic insurance" she added, which is fantastic news for all expat parents wishing to benefit from their well-organized services (click here for full details).
I know how difficult it might be to express yourself in a new language, so I was keen to find out from Muriel whether the centre could help expat parents. 'Our team of experts is fluent is different languages, including English, Spanish and Italian' she reassured me 'so our patients can feel at ease and communicate in the language that feels most natural to them'.
One of the Centre Périnatal best initiatives is, of course, the monthly Café maman-bébé meetings for expecting mums as well as mums (& dads!) with babies/toddlers. These friendly gatherings are held in a cozy, welcoming place where parents and professionals can exchange information, advice and share a nice cup of coffee with other young families.
Each month, they explore a different topic related to parenthood and child development and they also organize special courses on baby-carrying, baby massage etc.
Take a look at their website and facebook page for all upcoming meetings: a friendly chat with an expert or a like-minded mum will help you through most of the hurdles we all face as parents !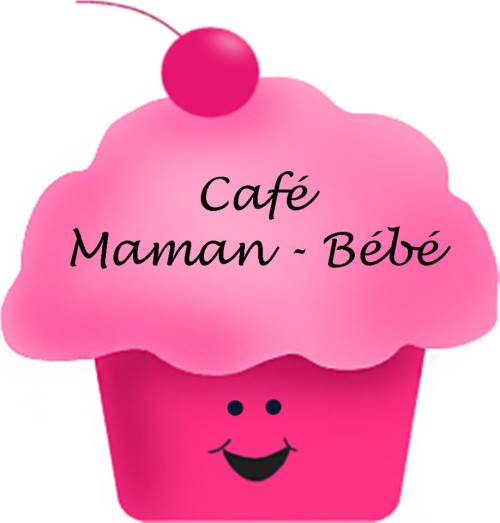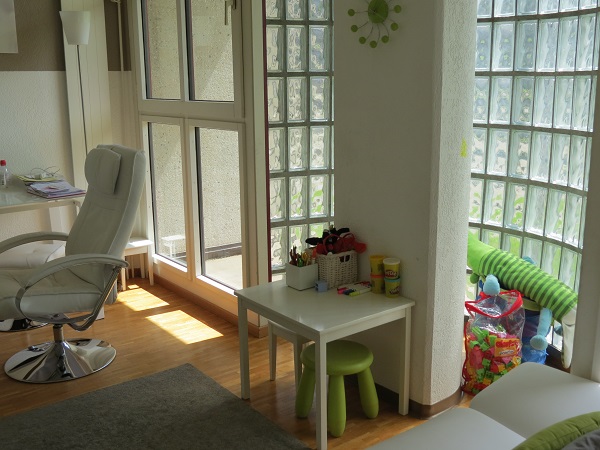 Centre Périnatal and Café maman-bébé
5 Chemin Edouard-Tavan
1206 Genève
Tel. 022 789 17 07
The centre is open Monday to Friday by appointment and they can arrange home visits too. The midwives team is available 7 days a week by appointment.
Consultations can be offered in French, English, Spanish and Italian.
The Centre Périnatal is a private centre but most of their services are reimbursed at 90% by basic insurance, click here for full details.