If you missed the "Ô Cézanne" art exhibition at the Espace des Inventions in Lausanne last February, you'll be happy to know that it will be coming soon to the Espace Nouveau Vallon in Chêne-Bougeries!
Suitable for children aged 5 to 11, the Exposition-jeu d'éveil culturel : Ô Cézanne  is a fun way to introduce your little ones to one of the most iconic painters of the 19th century. If you've never taken them to an art museum, rest assured that this fantastic exhibition has been devised with a very young audience in mind.
From the 9th to the 25th of October 2015 your budding artists will be able to discover Cézanne's world in a fun, interactive way, thanks to different "easel" stations where children can solve puzzles of his most famous paintings, walk amongst his easels and play with the apples that feature so prominently in his still lives.
After visiting the exhibition, children can take part in "La marotte au gilet rouge et son panier de pommes" art workshop.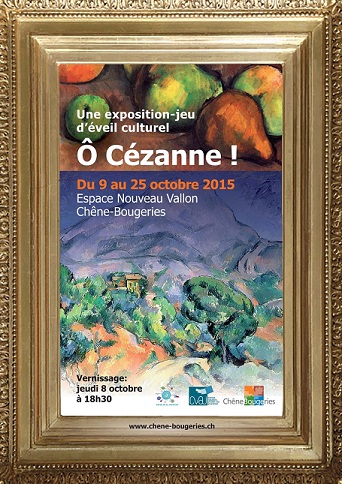 We took our 3 children to see the same exhibition in Lausanne last year and we all had a great time. Although a tad recalcitrant at first, my boys soon got stuck in: they loved trying on Cézanne's panama hat, walking stick and painting clothes, or reconstructing some of his most famous paintings using play cubes.
Little Miss Cutie, on the other hand, was captivated by the interactive station where fruit and pitchers had to be rearranged to match one of Cézanne's still-life paintings!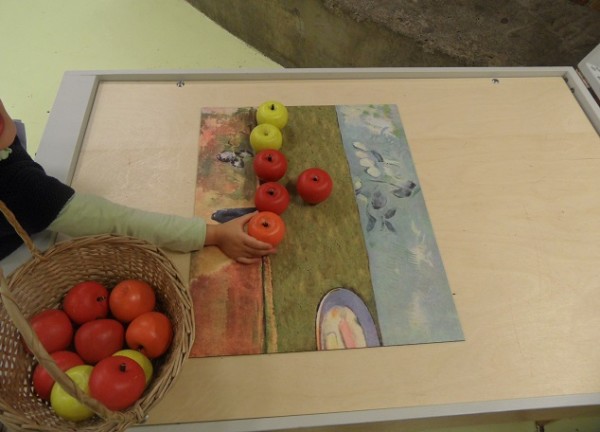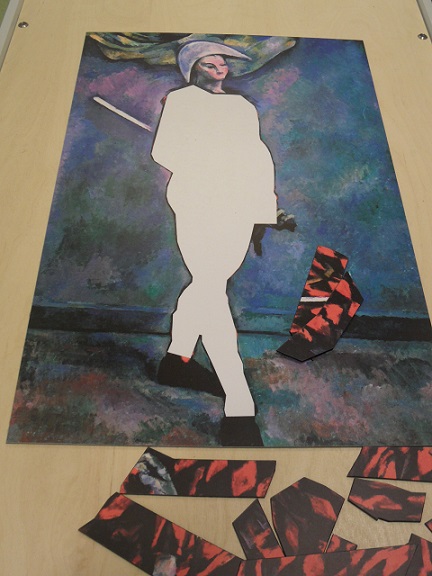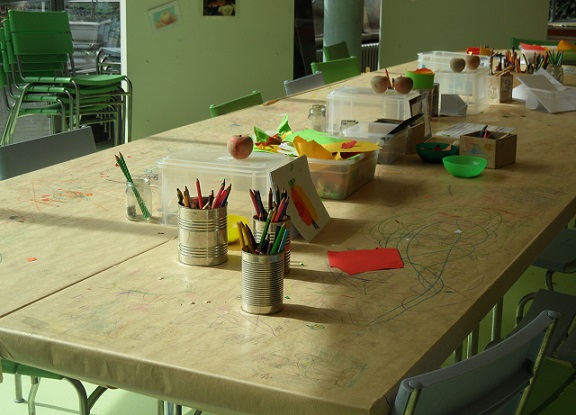 Exposition-jeu d'éveil culturel : Ô Cézanne (suitable for ages 5 to 11)
9th-25th October 2015
Espace Nouveau Vallon
Route du Vallon 8 – Chêne-Bougeries (GE)
Service culturel – tel. 022 869 17 37
Ticket price: 3CHF per person. The art workshop for children is included in the price and will take place on Wednesdays, Saturdays, Sundays and every day during the school holidays. No advance booking is required for the art workshop.
Opening times:
Monday-Tuesday-Thursday-Friday: 4pm to 5.30pm 
Wednesday-Saturday-Sunday: 2pm to 5pm 
School holidays (from Monday 19th to Sunday 25th of October 2015): 2pm to 5pm
Vernissage: Thursday 8th of October 2015 at 6.30pm.