Nothing is guaranteed to test your parenting skills to the limit as air travel with your little ones. Everything from check-in to safety checks and never-ending queues are every parent's idea of hell. However, if you're flying from or via Geneva there's help at hand in the shape of the fantastic playroom at Geneva Airport.
This amazing space for 0 to 5 year-olds is open everyday from 8am til 8pm and is located on the mezzanine floor (once you're through airport security, follow the rocking-horse signs for the "nursery").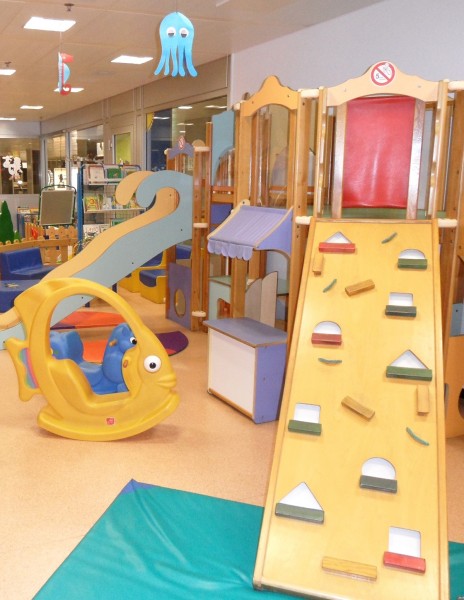 Here's some photos for the more skeptical reader. This is really kids (and stressed-out parents) paradise: a toddler area with a great wooden climbing frame, a soft baby play-area, a corner with books in many different languages and drawing material but also a small kitchen to prepare your baby's food and even a darkened sleeping room with cots, blankets etc.
They also have baby food jars available in case of necessity, just ask the person in charge at the playroom's welcome desk.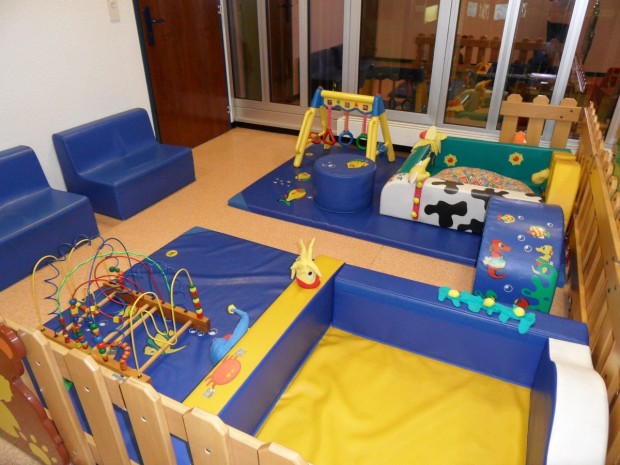 The "nursery" at Geneva Airport is free of charge, open every day and trust me, it's a true life-saver for all parents travelling via Geneva airport.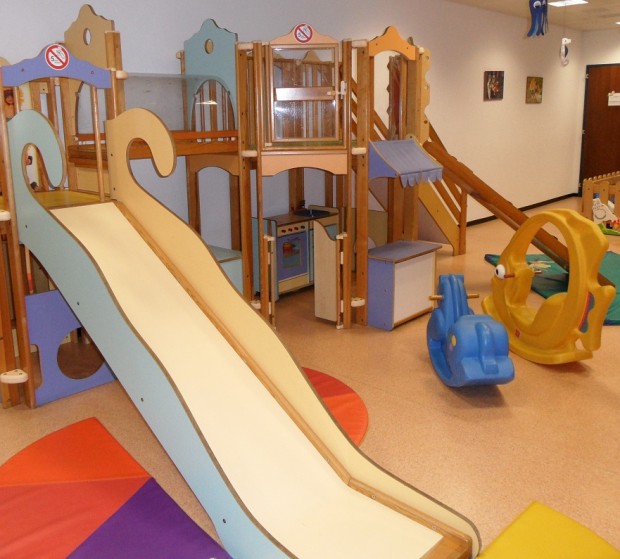 Rumor has it that Zurich Airport also offers a great "nursery" for travelling families. We have never been but if it's only half as good as the one at Geneva's airport then it'll be definitely worth the flight.