A bright new star is shining in Geneva's gourmand firmament and I'm overjoyed that Expat Husband decided we should pay a visit this weekend. The new Japanese Izumi restaurant, nestled on the rooftop of the Four Seasons Hotel des Bergues in Geneva (33, Quai des Bergues), offers a culinary experience like no other in this city of international peace.
With its Japanese-fusion signature style based on the innovative concept of Nikkei cuisine, Izumi sets the bar as high as its Nobu affiliates around the world, thanks to its adviser Nobu Matsuhisa and the elegant, yet relaxed atmosphere which characterizes it.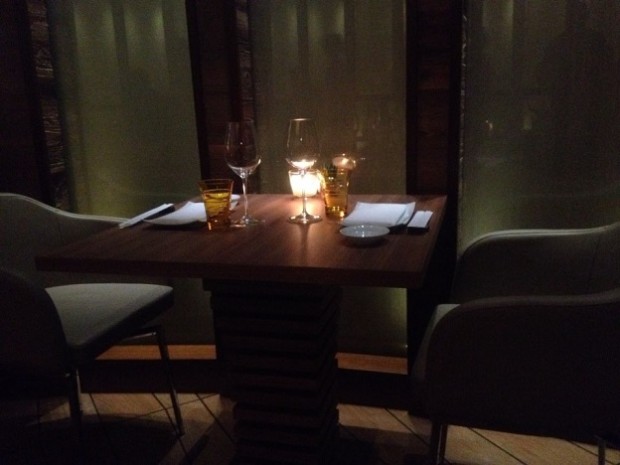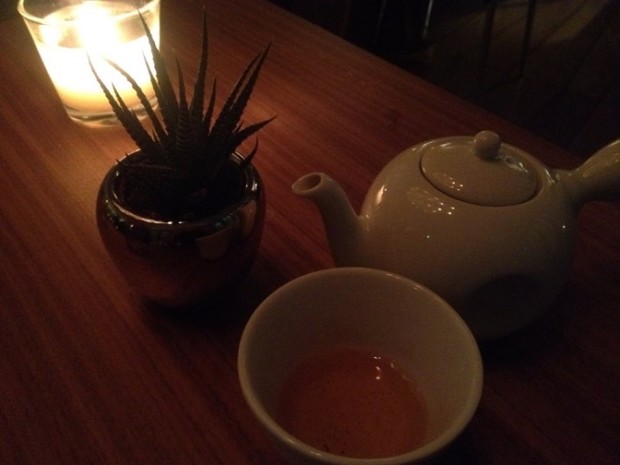 I have always had a soft spot for Japanese cuisine, but the delicacies I savoured at Izumi truly were off the gourmet scale: from the Sashimi de bar, miso séché et jus de yuzu to their signature dish of melt-in-the-mouth Black cod sauce Yusu Miso followed by Chocolate Bento box with Matcha ice-cream, my taste buds didn't touch the ground.
Expat Husband went for the Sushi Selection, followed by the Wagyu Beef with Seasonal Vegetables and I'm not ashamed to say I stole some tiny morsels from his plate when he wasn't looking!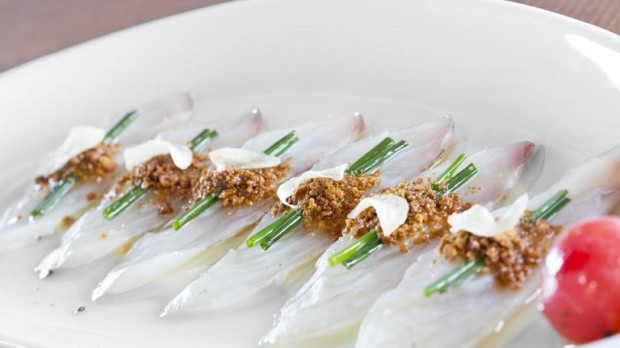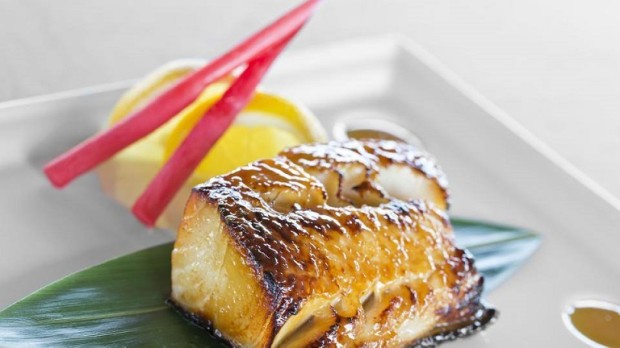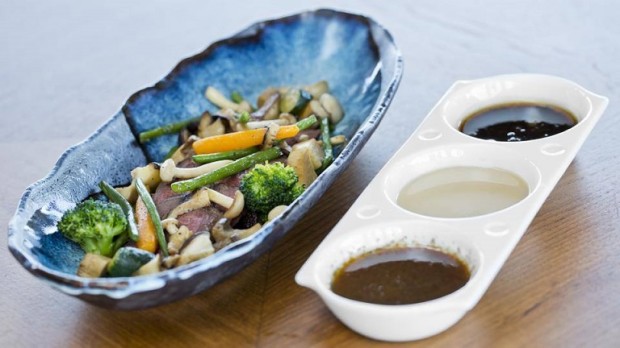 The setting for the Izumi restaurant is cozy and relaxed, with its elegant wooden finishes and curved lines resembling those of a sailing boat, and – while the indoor seating can only accommodate 25 diners – summer promises to be the perfect season to enjoy its cuisine sitting on the rooftop terrace with its 360-degree views over Geneva, the lake & mountains.
We made our reservation at 7pm (gotta be home early for those little pumpkins) and – if you're planning a quiet, romantic meal with your better half – this is the best seating. On this occasion, Expat Husband and I were alone but we saw 2 families dining there with their children (incidentally much better behaved than ours so we might have to wait this one out!). The second seating begins at 9pm and the buzz is definitely more vibrant and convivial, therefore perfect for a night out with friends.
I LOVED the original Nobu dinnerware too, but there wasn't enough light to take photos so only a few came out ok. If you make a booking during the festive period don't miss the fantastic Xmas decorations at the entrance of the Four Seasons Hotel des Bergues and, as you make your way up, enjoy the floral artwork created by Serge Mazzetta.
Four Seasons Hotel des Bergues Geneva
33, Quai des Bergues
1201 Geneva
Tel. +41 22 908 7522
izumi.gen@fourseasons.com.
Two seatings are available: the first one at 7pm and the second at 9pm. As there are only 8 tables inside, early reservations are highly recommended.
Izumi also offers a special New Year's Eve Dinner and a New Year's Eve Dinner & Dance Event.