No more than 150km from Geneva, Dijon is the capital of the Burgundy region and one of France's most charming cities.
A lively university town whose picture-perfect town centre is studded with remarkable medieval and Renaissance buildings (think Stratford-upon-Avon with a French twist), Dijon should have been one of the first places on our weekend-getaways list when we first moved to Geneva.
I am very embarrassed to say it wasn't, and – worse than that – it took us nearly 7 years to finally get round to it. Make sure you don't make the same mistake: go and visit this beautiful
ville fleurie for a weekend or longer if you can, you won't regret it!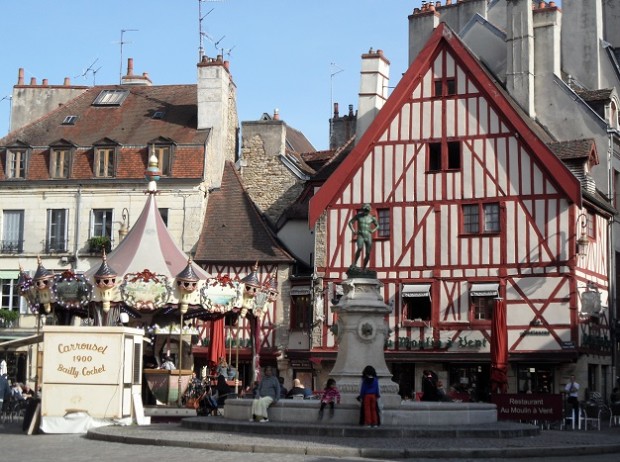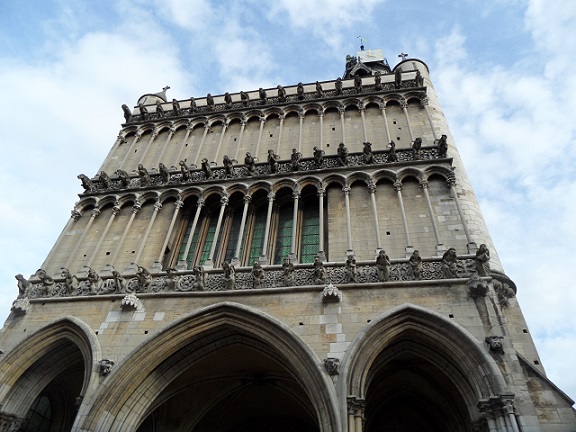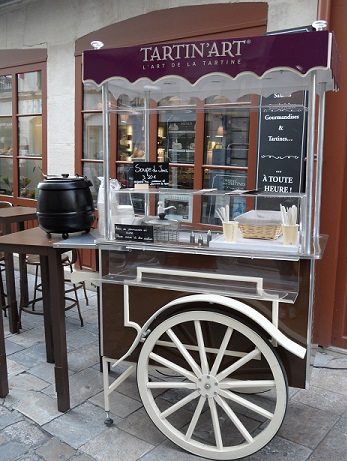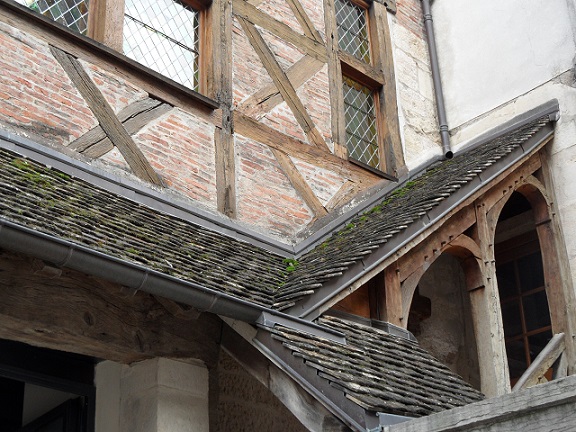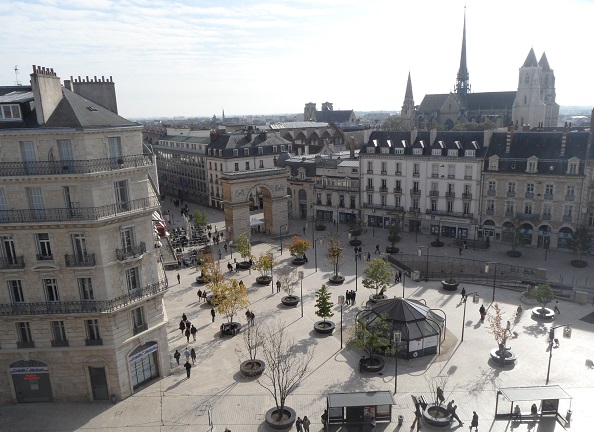 FUN FOR KIDS
1) The owl's trail: you can follow the 22 steps of the Parcours de la chouette (Owl's trail) through the city's old town as a kind of treasure hunt. From Place Darcy to the 15th century Maison Millière, the Place du Theatre and the Palais des Ducs, as well as "Les Halles" indoor foodie market, the trail will lead you to all the historical places of interest in Dijon – and you can easily walk it with the children in about 1 hour. The trail is FREE OF CHARGE, but you can buy a guide book of the Owl's Trail at the Tourist Office.
If you fit in a couple of pit-stops for artisan chocolates, pains au chocolat and a ride on the merry-go-round, the children will be over the moon!
Once you get to the church of Notre-Dame, give the kids a piggyback to touch the lucky chouette de Dijon. Legend has it that if you touch it with your left hand whilst making a wish, it will come true. No harm in trying, is there?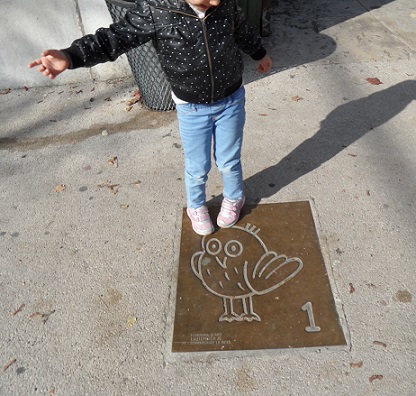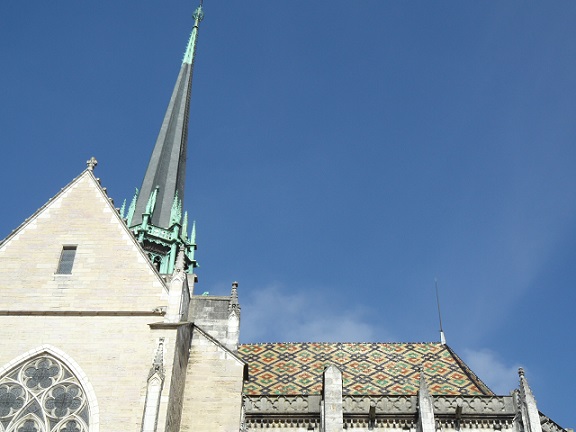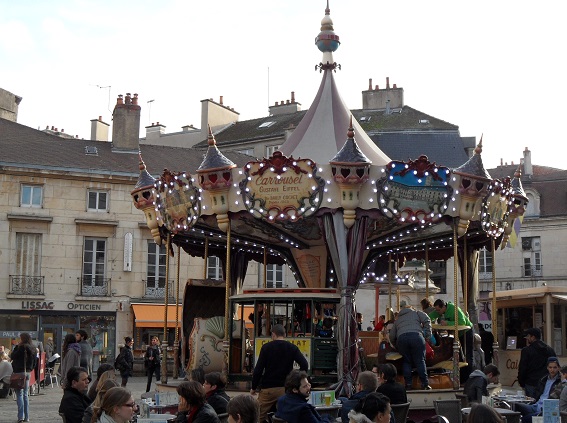 2) Jardin Darcy: the first public garden to be opened in Dijon, featuring a massive bear sculpture at the entrance, a playground, fountains and waterfalls. FREE ENTRY.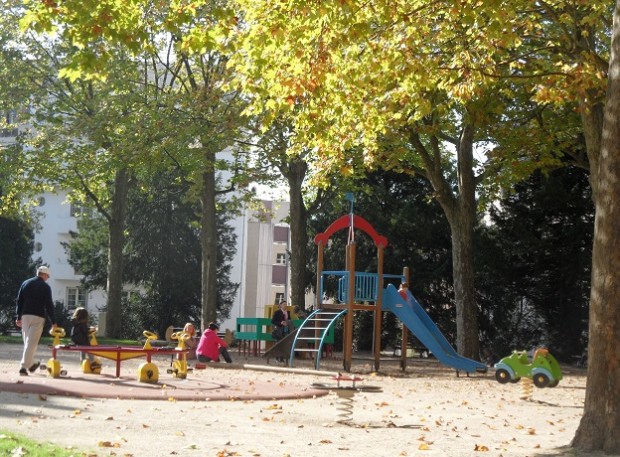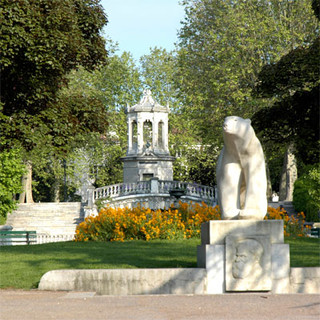 3) Jardin de l'Arquebuse, botanical garden, Natural History Museum – Jardin des Sciences: a vast park and botanical garden, which host the city's Natural History Museum and Planetarium, although this one was closed on the day we were there, so check before setting off. There is a nice playground near the Planetarium with a churros & chocolate van stationed nearby. Enough said. FREE ENTRY.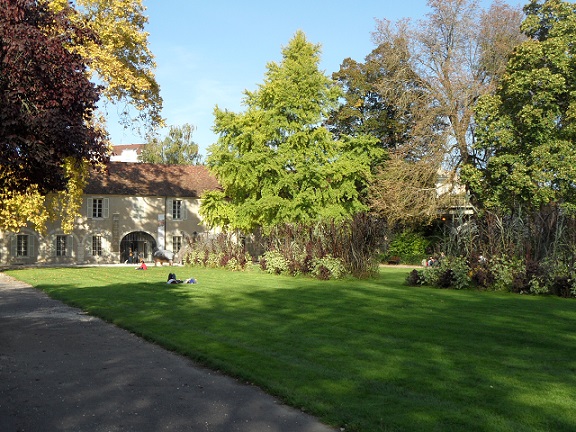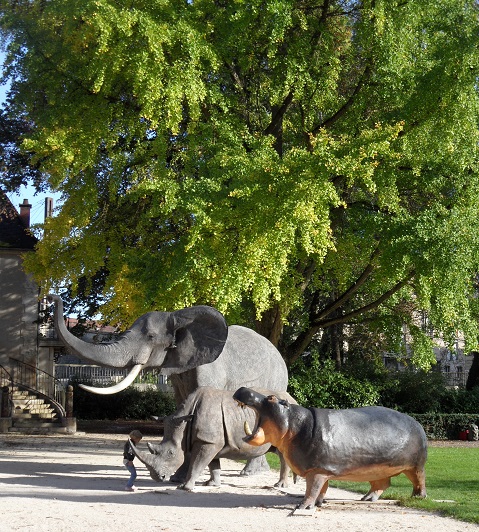 Of course, there is a lot more to do in Dijon than the things we have listed above, but we were only there for a couple of days and these are the places we've enjoyed with our little munchkins. Take a look here for a complete list of things to do and see in Dijon.
PLACES TO EAT
1) L'Epicerie & Cie (5, Place Emile Zola). The cuisine here is traditional bourguignonne, with hearty staples such as oeufs en meurette; boeuf bourguignon and lapin à la moutarde, but the main reason why we loved the place so much was its fantastic indoor play area and very relaxed, friendly vibe.
Children and families are very welcome here, so you can kick back and enjoy your burgundy fare & wine with no guilt attached. The vintage chic decor is the cherry on the cake, and the restaurant's buzzy atmosphere will make you want to stay forever.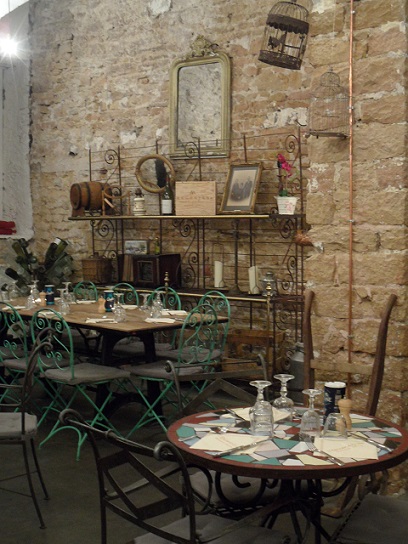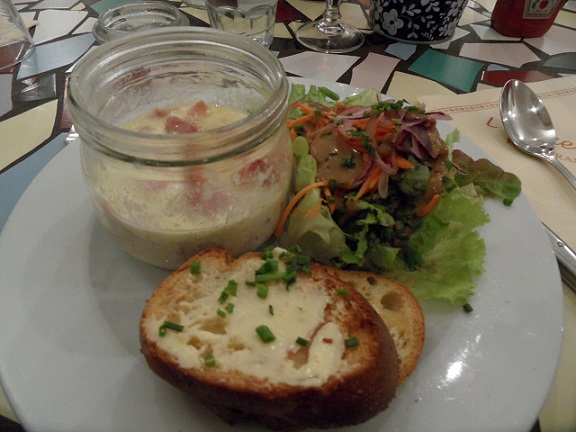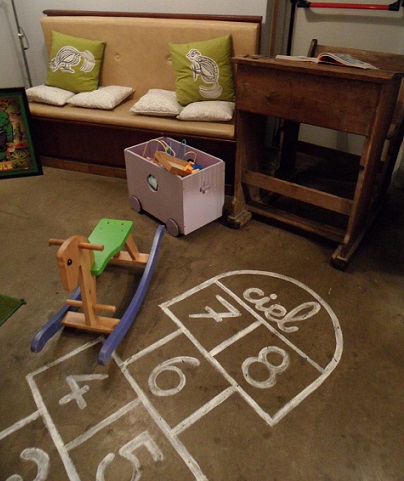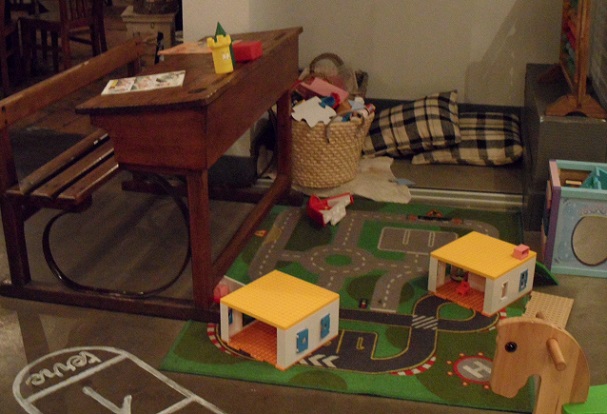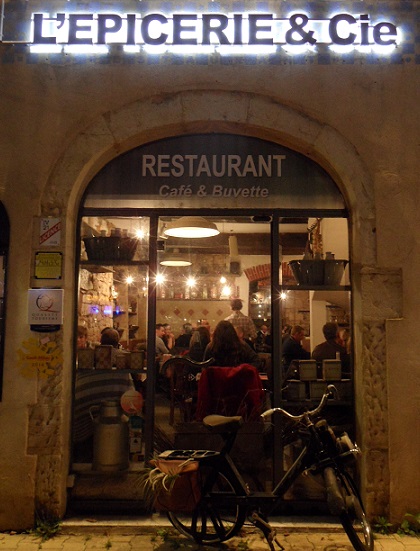 2) Brasserie l'Edito – L'imprimerie (2 Place Darcy). There is no play area as such here, but they have a large outdoor terrace overlooking Place Darcy and, on a sunny day, it's a glorious spot to enjoy some moules-frites or jambon persillé whilst watching Dijon go by. They are open on Sundays and always teeming with customers and families. Service was fast and very friendly towards our children: thumbs-up!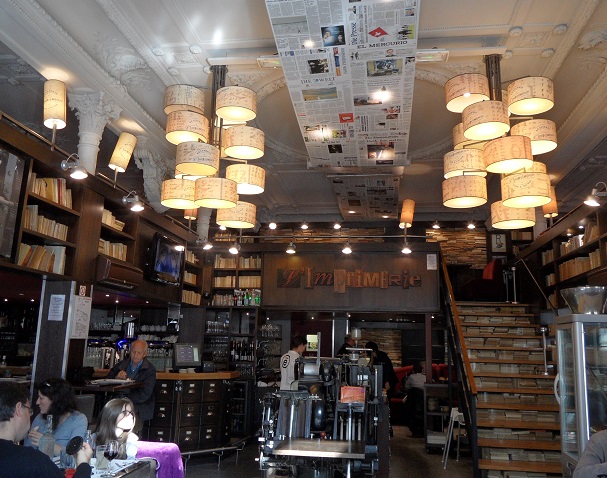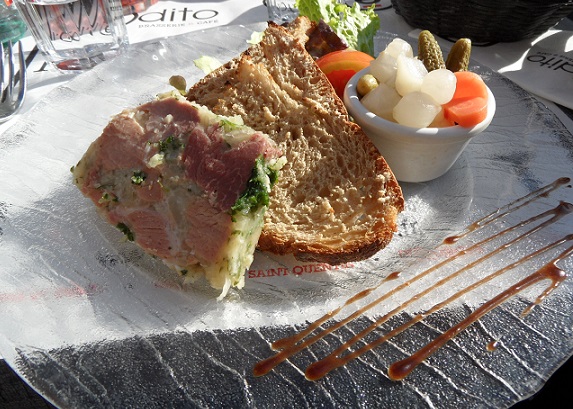 There are plenty more child-friendly cafés and restaurants in Dijon (not all of them open on Sundays, though) such as La brasserie des beaux-arts; the sandwich & tortilla shop Marinade as well as La Petite Marche organic café. Place Emile Zola and the area around "Les Halles" indoor market are also foodie hotspots, with many cafés and restaurants to choose from.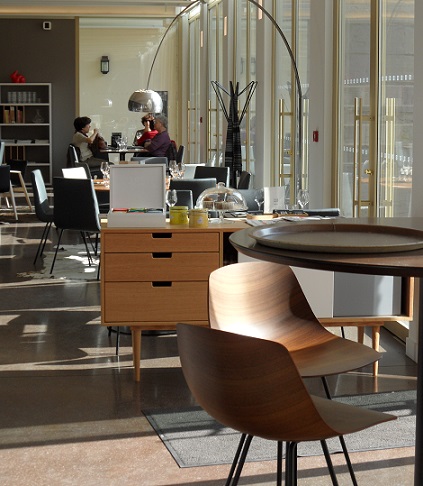 WHERE TO STAY
The Dijon Office de Tourisme official website has a great list of accomodation options including B&Bs, campsites, cottages and furnished flats.
SHOPPING
From artisan French mustard – of course – to children's stores so cool you'll have to restrain yourself (and the mini-mes), Dijon is the perfect shopping destination. Here's some pics that will whet your shopaholic appetite…
Moutarde Maille, 32 Rue de la Liberté, 21000 Dijon (France). The véritable mother of all moutarderies, and – before the husband asks – no, it's not the same as buying a jar from the supermarket. This shop has been serving the kings and emperors of France since 1747 and looks more like a posh jewellery store than your average épicerie.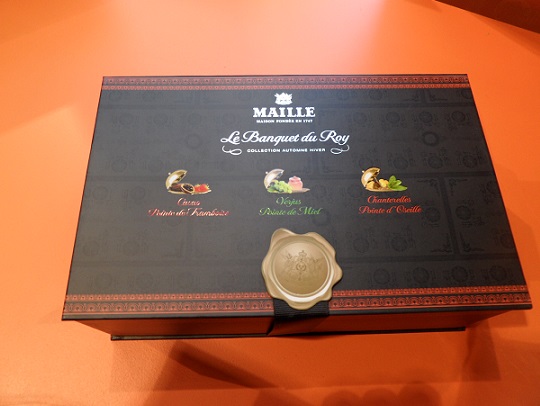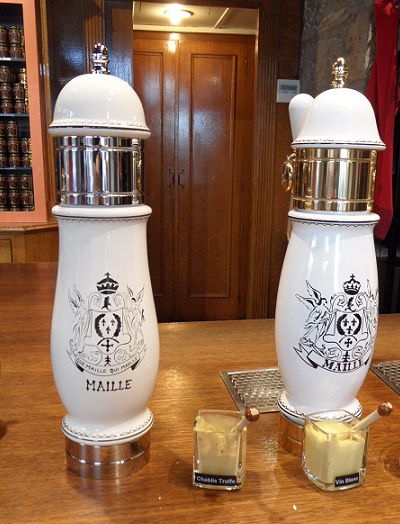 Edmond Fallot, 16 rue de la Chouette, 21000 Dijon (France). Here the kids can watch and learn how French mustard is made, from grinding the mustard seeds in the mill to filling their own jar. The "mustard bar" is vast and you can taste all the different varieties of Fallot mustard, including unusual new flavours like blackcurrant; green pepper and tarragon.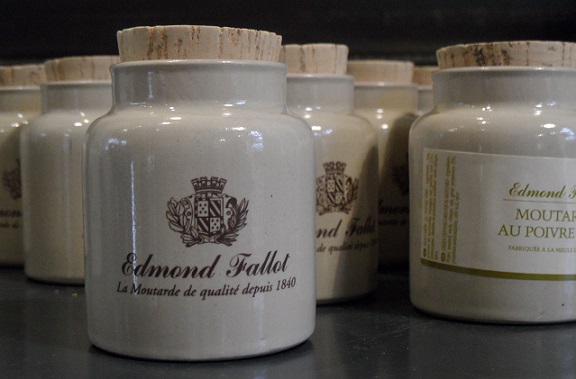 Rosewood for children, 10 rue chaudronnerie, 21000 Dijon (France). Kids fashion, furniture and design for ages 0 to 16, including brands like Finger in the nose; Start Rite; Bonpoint; Mini Rodini; Radio Flyer; Omy and many more. Closed on Sundays and Mondays.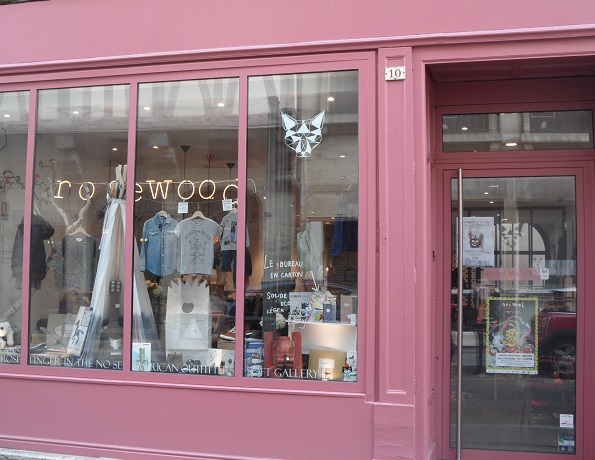 Les Petites Graines, 3 rue Auguste Comte, 21000 Dijon (France). Kids shoes, furniture, design, creative & English language workshops, birthday parties and more. Closed on Sundays.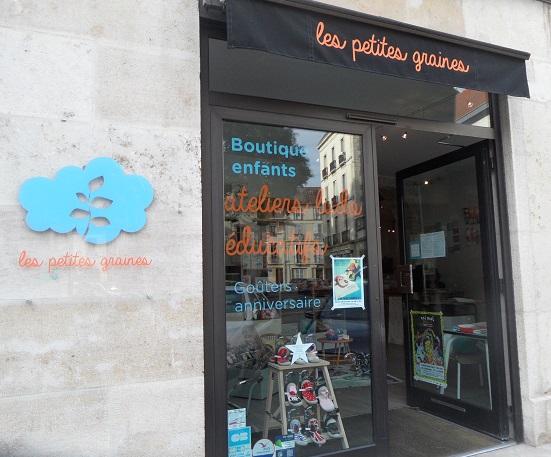 Au moment des fraises, 6 Rue Charrue, 21000 Dijon (France). All for mother & baby, plus wooden & educational toys, LEGOs, kids fashion, baby shoes and much more. Closed on Sundays.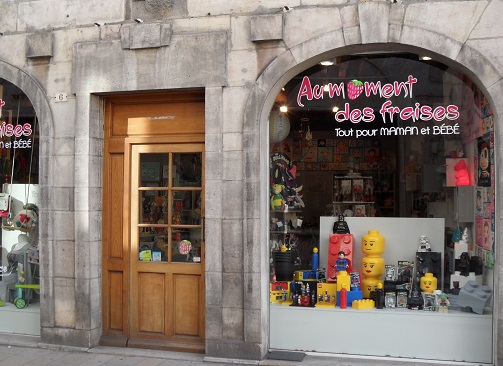 Le Baldaquin magasin jouets, 13 rue Verrerie, 21000 Dijon (France). Toys, toys and more toys, from vintage to plush and outdoor, as well as design furniture and lighting for kids. Closed on Sundays.