La Maison de Colette is definitely one of my favourite Geneva blogs. Created by Marion, a French mother-of-one and design consultant, it's packed with fantastic style and design inspiration for mums living in Geneva.
Last week we met up with Marion to learn more about her family life in Geneva and her stylish blog, here's what she said:
My family & I
I am French, originally from Nantes, but I studied in Paris. Twelve years ago I came to Geneva for an internship and I met my French husband here! We've now been living in Geneva for 10 years and we have a 4 year-old daughter, Colette.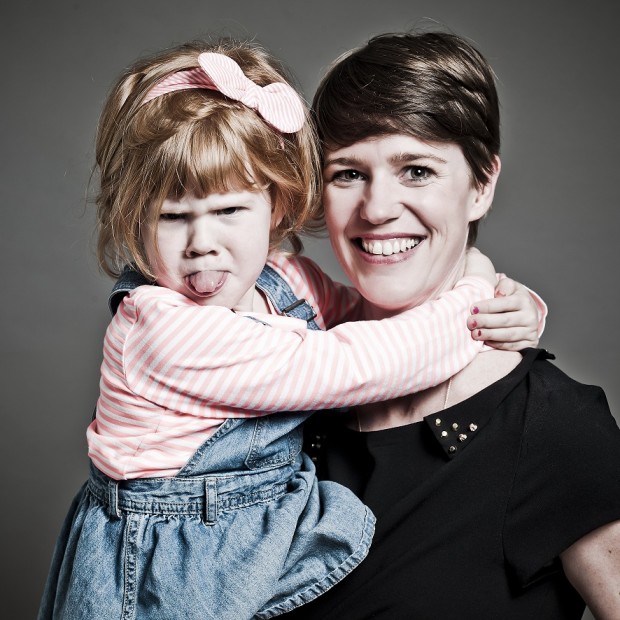 My blog La Maison de Colette
La Maison de Colette was born 3 years ago, not long after the birth of my daughter. I wanted to write about fashion, design and art for kids in Geneva, focusing on what the city had to offer. In such a wide, international context like the web, I wanted to stay "local" and remain true to the spirit of this city.
Initially, my blog was only in English but I soon decided to add text in French as well, so now the blog is in both languages. However, images and photos remain the main focus: they can go far beyond words!
What inspires me to blog
I am deeply inspired by my love for art, design and fashion (although I'm not a "fashionista"). When my daughter was born, I started to pay attention to the toys, clothes and equipment that are produced for children. I wanted to find the perfectly designed object, one that would stimulate kids, help develop their intelligence, their first tactile experiences and – ultimately – encourage a budding love of art and beauty.
Like the painter Wassily Kandinsky  used to paint music, using so many different subtle shades of colour, I like to think that art can help develop children's minds when they can't yet express themselves with words. I feel that art is a way of opening the child to the world, and the world to the child.

My favourite children's shops in Geneva
When I started blogging, so many people would tell me "you won't find anything here for children", so I decided to concentrate my efforts on finding all the best kids boutiques in Geneva that shared my ethos: a love for essential & original design, small labels, the use of eco-friendly and sustainable materials when possible, an eye for refined forms and subtle nuances.
Rather than complain about the lack of big design outlets here, I set out to celebrate and encourage the niche retailers that were following these values.
Geneva for me is …
…a very calm, peaceful city with great open spaces and parks. It's not at all a hectic "business city", but rather a place where you can wander and just enjoy the peace. It's definitely a city where it's easy to rest and escape the speed of modern life.
Our favourite places in Geneva
We're genuine city-dwellers: we live in Geneva, we don't have a car and use our bicycles instead although we use car-sharing systems. Our daily life is very much in harmony with the activities and rhythms of our neighbourhood in Saint-Jean.
On the left, behind Cornavin Rail Station, you'll find L'esplanade de Saint-Jean a pedestrian broad walk covering the old railway lines that go towards Paris, where some local artists have opened their studios and where local families come to cycle, scoot or just walk.
This is Colette's favourite place in Geneva: here on the Esplanade de Saint-Jean she can meet her friends from nursery, play with them at the local playground and library, or have a splash in the paddling pool (pataugeoire in French) on her way to the Bois-de-la-Bâtie .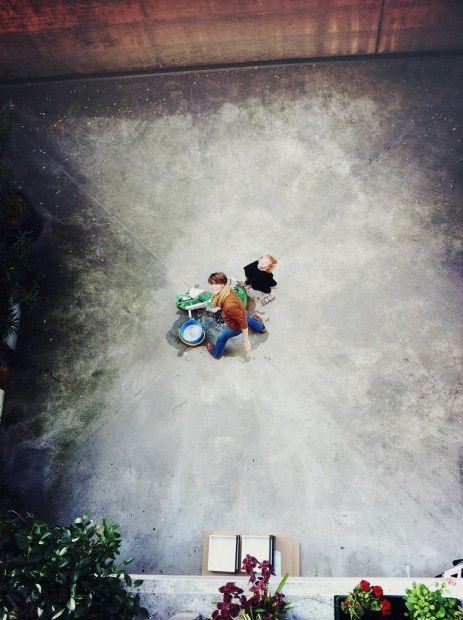 Our favourite "secret" walk
There is a beautiful path that you can follow from L'esplanade de Saint-Jean, through the parc du Promeneur Solitaire, with its great playground, and then down to the Bois-de-la-Bâtie . From here you can walk along the river Arve, on a pathway set in the woods, and back to the city centre.
It's our family's favourite walk in Geneva! Click here to see the map that I drew for the balade de Saint-Jean.
On a rainy Sunday…
We love to take Colette to the Natural History Museum on Route de Malagnou. It's an old museum but with a very welcoming and comforting atmosphere.
Each visit can lead to new discoveries, we like to suggest new games and activities for Colette such as spotting all the different colours on the butterflies etc.
Our favourite child-friendly restaurant
Colette loves our local pizzeria Les Tilleuls on the Avenue des Tilleuls. They have a big terrace outside where she can play safely.
Our favourite restaurant for a romantic night-out
Definitely L'Adresse bistrot & boutique in Eaux-Vives, Rue du 31 décembre. This is where we used to go before we had our daughter and it's still our favourite. It's modern, trendy but without being stuffy or uptight.
It's a restaurant and design concept-store, all in one open space. There is also a courtyard terrace for al fresco dining during the summer months.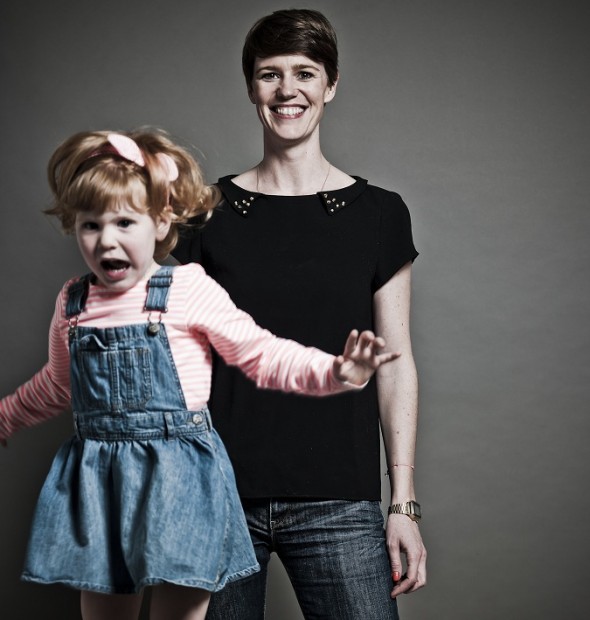 My advice for expats moving to Geneva
Try to enjoy the relaxed attitude of this city and the simplicity of life here. Geneva is the perfect place for everyone to enjoy a good balance between work and family life.
I find that expats can become quite over-active sometimes, trying to find new activities to do or places to visit all the time. My advice to them would be to seize the opportunity that Geneva offers them to forget about the rat-race for a while, just relax, enjoy the moment and your time here with your children.
I also find that expats are very keen to place their children into private schools, my advice would be to consider state-funded schools as well. They are as good as private schools and can provide unique opportunities for integration within the local community and for personal growth.
Children are stronger and more resilient than we give them credit for and could really grow as people if we allow them to experience a different way of life, within a new culture. It's a great opportunity to open up their minds to the world.
Header & photos of Marion and Colette: credit and copyright Aurèlien at White Balance Studio ©whitebalance.ch