If your little explorers love documentaries, don't miss the upcoming Ciné au Palais in Lausanne on the 1st & 2nd of February 2014. A world-class selection of recent documentaries, which won international accolades at the Sundance, Berlin & Seattle film festivals, will be shown for free at the Palais de Rumine in Lausanne (Place de la Riponne 6).
You'll be able to choose from family classics such as "Ice Age 1", Tim Haines' "Walking with Dinosaurs" or Charlie Chaplin's "Charlot Roi", as well as some great nature documentaries selected by the Musées d'archéologie et histoire, the Musée de géologie et de zoologie, the Musée cantonal des beaux-arts & the Lausanne Vivarium.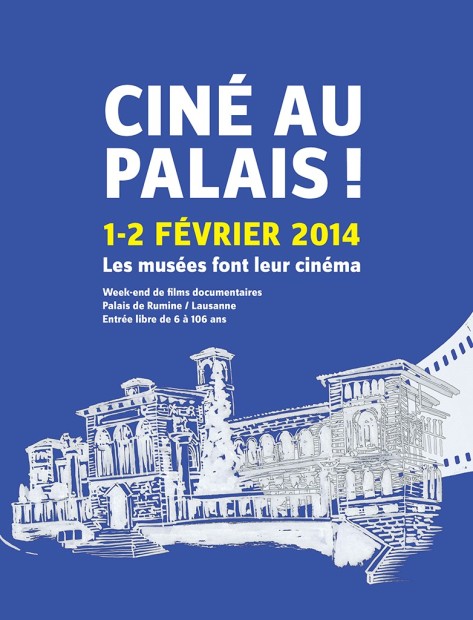 You can download the Ciné au Palais full programme here. "Wasteland", "Ai Weiwei" and Charlie Chaplin will be shown in English with French subtitles, all other documentaries will be shown in French.
Most films are suitable from age 6 and entry is free to all screenings and to the museums. Why not grab this opportunity to visit some of Lausanne's finest museums with your children?
Ciné au Palais – 1st & 2nd of February 2014
Palais de Rumine
Place de la Riponne 6
CH-1014 Lausanne
Tel: +41 21 316 34 60
Saturday 1st February 2014 from 11am to 9pm.
Sunday 2nd February 2014 from 11am to 7pm.
Free entry to all screenings & to the museums. Suitable from age 6 to 106!