Last week we celebrated my middle son's birthday and – for the second year in a row – we booked our favourite party venue: La Ribambelle in Nyon (VD).
This is such a fantastic place to hold a young child's birthday (and very honestly priced too) that I just had to share some pictures here – I know it is very popular and very well known but just in case some of you haven't seen it yet here it is!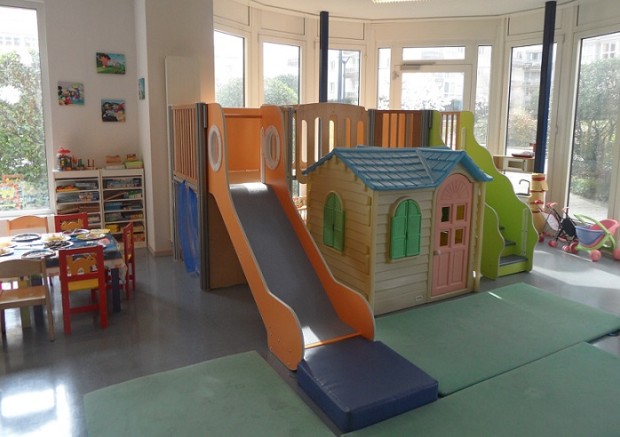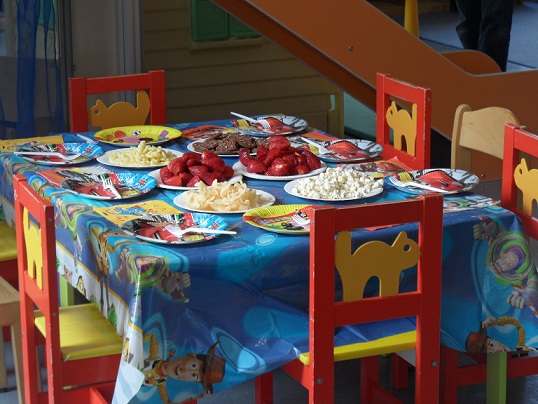 La Ribambelle operates mainly as a halte-garderie on Tuesday and Thursday mornings and as an open playgroup for parents & their little ones on Wednesday & Friday mornings and Thursday afternoons. There is also a great English playgroup running on Monday mornings.
If you'd like to hold your child's birthday here, the venue can be hired on Saturday mornings or on Monday, Tuesday, Wednesday, Friday & Saturday afternoons – but make sure you book it a few months in advance as it is extremely popular and gets booked up fast!
The price is just fantastic: you pay 120CHF to hire La Ribambelle for half day and you have at your disposal all the toys, slide, tables, chairs and a little kitchenette equipped with a sink and fridge.
It is imperative that you leave the place as pristine and tidy as you found it so make sure you leave yourself enough time to clean and tidy everything up after your little party guests have left.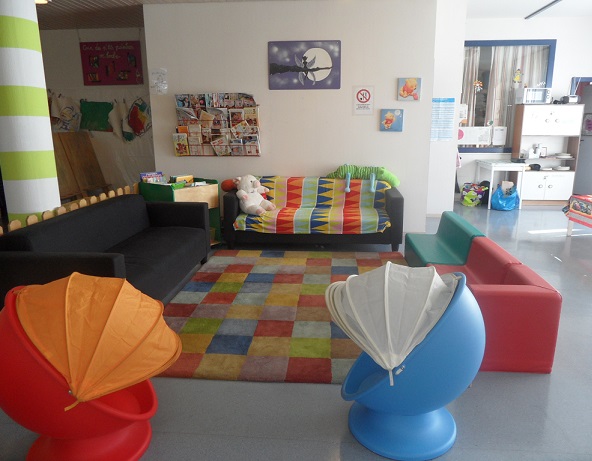 This year we have also hired one of their bouncy castles to let those little buttons burn off all the excess energy they could.
There are 2 to choose from: a smaller one ("Sorcier" perfect for younger children) that can be hired for 60CHF for half day and a bigger one called "Supa Bounce" for older children at 100CHF for half day or 150CHF for the whole weekend (you can also hire it for other venues and it's suitable for outdoor use in your garden etc.).
To be honest, La Ribambelle is so spacious and filled with such great toys that the children don't really need a bouncy castle on top of everything else. In fact, we didn't hire one last year and the children had just as much fun!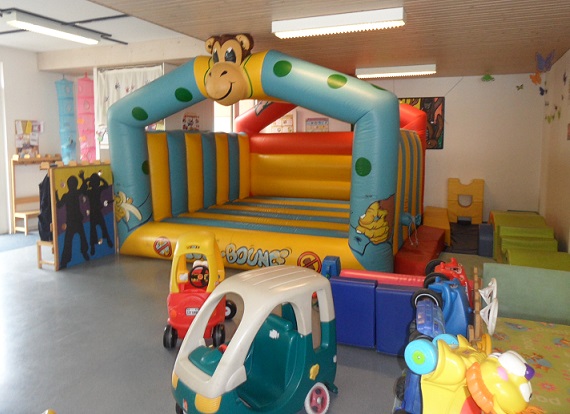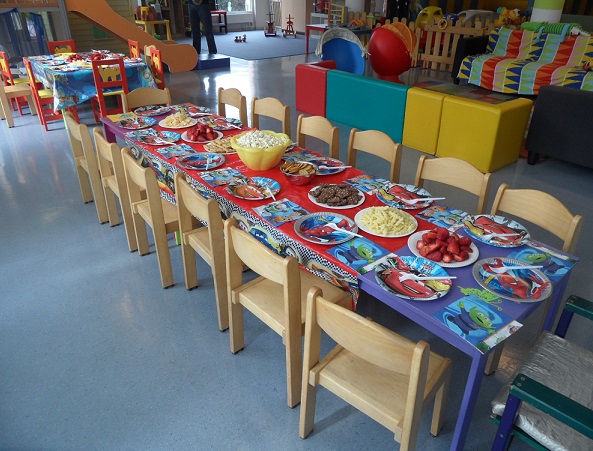 For further information or just to have a look, you can contact La Ribambelle at (0)22 362 54 94 or by email at info.laribambelle@gmail.com – remember to book well in advance for birthday parties!
Complexe des Fontaines
Chemin d´Eysins 51
1260 Nyon – Suisse
Tel. +41 (0)22 362 54 94