A warm welcome to Corinne Buck, the latest expat mumpreneur to share her story and great tips on our blog. Corinne is a Dutch mother-of-one and the founder of Moneypenny & Co., a company offering personal and professional organizing services in Geneva.
Who doesn't need a bit of help to get our home and busy lives sorted ? Actually, think of it…I should make that a resolution for 2013 !
My Family and I
My name is Corinne Buck, I was born in the Netherlands and in 2006 I met my now-husband at my best friend's wedding. One year after meeting my husband-to-be, I left my job as a private banker to join him on his expat contract to Nairobi (Kenya). We had an amazing time exploring this beautiful country, going on safaris and making trips to the beach !
I was lucky I had a contract with the United Nations, where I helped organizations in developing countries to write up their business plans. We expanded our 'family' with two sweet Labrador retrievers and moved with them to Geneva in 2009. After our arrival in Switzerland, we got married at the château de Coppet and we did a full renovation on the house we had bought.
My beautiful baby boy was born in Geneva in September 2011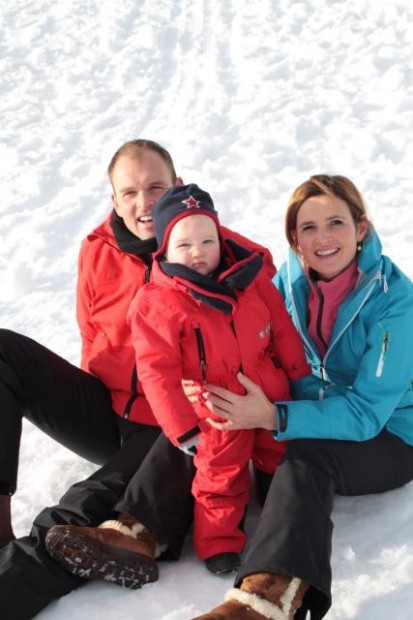 My business idea
At the beginning of 2010, I decided to set up my own business Moneypenny & Co., doing what I like best: analyzing, organizing and helping others. The concept of my work is that I provide a solution for people – mostly busy mums – who are either overwhelmed by clutter in their home or by jobs that need to be done.
I analyze their family situation, their home and/or their planning, after which I make a proposal on how to create an organized environment and efficient planning going forward. This means that I help them to get organized and give them guidelines on how to carry on in the same way, or that I organize it all for them. The result is that my customers save money, gain time and are relieved from the stress that comes with a cluttered home.
Over the last few years, I have taken distance courses at the National Association of Professional Organizers in the United States (they took place in the middle of the night, Geneva time !) to learn about organizing principles, materials to use for organizing and much more. Meanwhile, I also got pregnant and our gorgeous baby boy was born in September 2011 !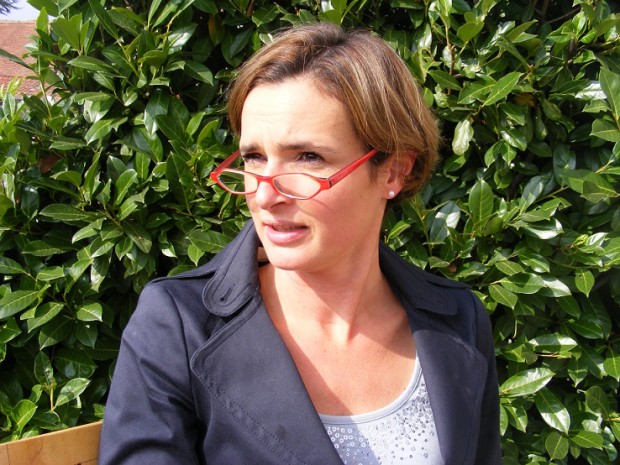 Having 2 dogs and a baby myself, I know that a mum's spare time is limited and also that it is important to set a good example for our children. This makes me even more motivated to help people who don't have time to organize any area of their home or people who do not know where to start. And I love to help them by creating an organized administration, kitchen, children's toy collection, photo collection, basement…
From the beginning of this year, I also help owners of small businesses to organize and structure their information and administration. For more info on all my services you can visit my website at Moneypenny & Co.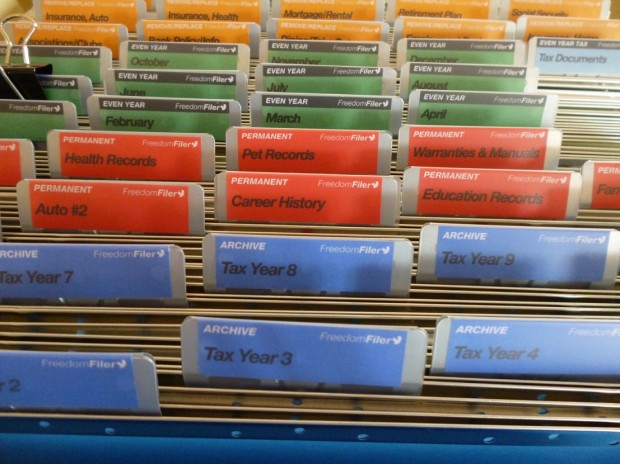 Our Family's Favourite Spots in & around Geneva
We live in Saconnex-d'Arve, a little village that is part of Plan-les-Ouates. I love the surroundings of our village and there's nothing better than take our lovely dogs for long walks through vineyards, forests, fields and enjoy beautiful views of the Salève and the Jet d'Eau at the same time.
Close to our house in Bardonnex is a cozy café and restaurant called Café Babel, where they serve the best cakes I've had in Geneva. Only recently, a new restaurant called B com Brasserie opened in Collonges-sous-Saleve, just over the border in neighboring France. They have a play area for children, which I think is wonderful as very few places in Geneva offer it. It is great for lunch or a relaxed family dinner.
In winter, we – like many others – love to ski in one of the wonderful areas within 1 hours-drive from Geneva: Megève, Flaine, Chamonix, Portes du Soleil or La Clusaz.
Recently, we discovered that also the smaller resorts, like Hirmentaz (France), are perfect for a ski weekend away with kids. The prices are very good, the staff very friendly, with a crèche right next door, good food and ski-in/ski-out from the hotel. It is a small area, but with little ones and good company you don't need more than that to have a perfect weekend break.
Last but not least, for cool kids clothes I can recommend Babybee.ch, an online store of good quality clothing at very affordable prices.