At one point or another, we've all been thrown into a frenzy by the scary prospect of having to organize our child's birthday party.
The list of questions in our minds becomes endless: have the party at home or find a location where everything will be taken care of ? Invite the whole class or just a few close friends ? Where to find a nice decorated cake and cupcakes the little ones will like ? If you're expat parents and new to the area, the dilemma increases tenfold.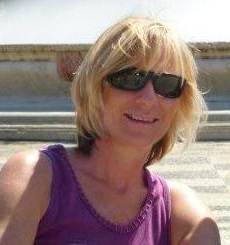 With this in mind, we contacted professional party-planner Linda Larini from Party Time and asked her for advice on how to organize a birthday party and retain sanity along the way.
Linda kindly agreed to contribute the article below to share some great pointers, we added a long list of useful links at the end of this article & now it's over to you: happy planning mums & dads !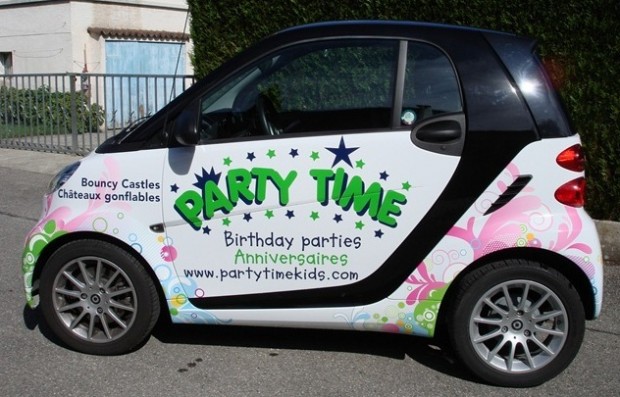 Linda's advice on how to plan a great birthday party:
The most important ingredient of a successful children's party is organisation: the more you plan ahead, the better and more fun the party will be. Here are the main points to think about:
1. Venue
Obviously the cheapest venue is your own home. However, if this is not possible because of limited space or unsuitable furnishings you can rent space at your local community centre or church hall. You will find your local church parish, or "paroisse", in the phone book.
For the community hall, or "salle communale", you can contact your local Mairie directly. If you're a local resident, you can rent these spaces for a nominal fee or sometimes even for free, so they're definitely a choice to consider. Make sure you book well in advance as they get booked up very quickly.
If you do choose to have the party in a rented room, it's always a good idea to have a quiet corner with a few books and colouring material – even if you have professional help. There are often one or two children who are shy or who get tired and want to sit out a game or two.
2. Guest List
Although there may be pressure to invite your child's entire class to the party, believe me, bigger is not better. On the contrary, even the very best professional entertainer would have a tough time handling a group of 25 five- or six-year olds, especially if the party is indoors. A smaller group is much easier to handle and makes a lot less noise !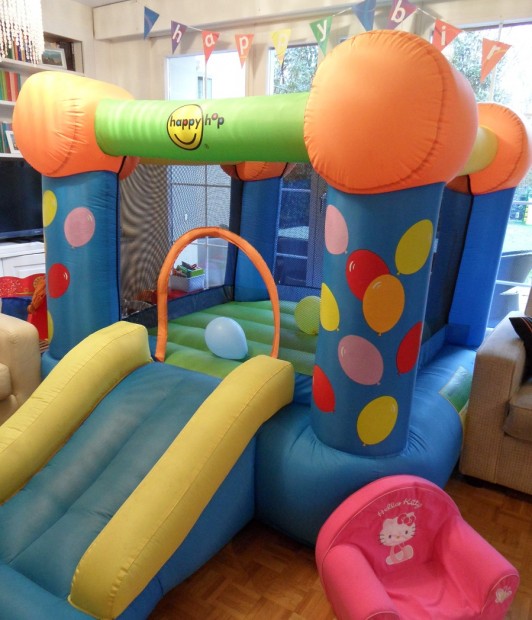 3. Invitations
If you want to save time, buy ready-printed invitations (for fab designs, try Little Home). If you have a bit more time on your hands you can design a personalised invitation – there are many suggestions on how to do this on the internet. The important thing here is to send the invites out in plenty of time – ideally 3 weeks in advance.
4. Party decorations
Decide on a colour scheme or theme for your party and then stick to it. It is very easy to buy things in dribs and drabs and to end up with far too many bits and pieces which, all added up, will have cost you a fortune ! Plan your table decor and go out and buy table cloths, plates, cups, serviettes, straws etc. all in one go – and then put it all aside in a big bag or container until the big day. Do the same with room decorations: balloons, streamers etc.
Helium balloons are wonderful for decorating and, although the helium is rather expensive, the results are fabulous! Ballon-Müller have an excellent selection of party decorations and are conveniently located in both Geneva and the canton of Vaud.
Alternatively, if you are a working mum and don't have much time, ask your party planner to decorate the room and the table for you.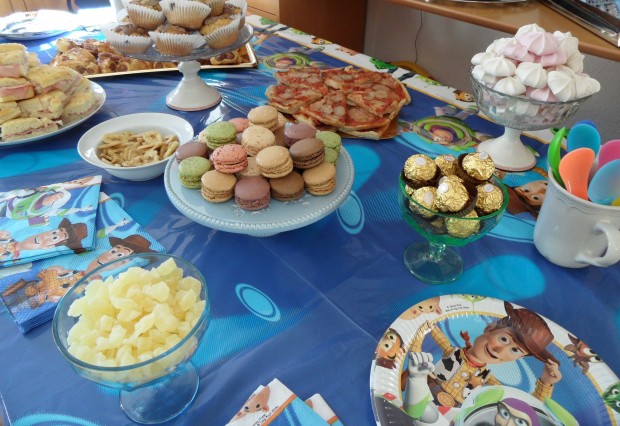 5. Party menu
Keep it simple. A selection of small-sized sandwiches, some popcorn and crisps and a few sweets is more than enough. You may like to add some carrot sticks, rice cakes, apple crisps and baby tomatoes to make it healthier.
In my experience, a small slice of birthday cake is enough for most children. Most people prepare or buy a big cake and are left with over half of it to take home at the end of the party, while they could have saved a lot of money by purchasing a smaller cake.
If you would like to order a special cake there are lots of choices in the Geneva area at varying costs. Here's some websites that I have found to be excellent quality: Atelier du Sucre, Fairycakes, Cupcakes & the City (you can also look at Geneva Family Diaries' list of expat mumpreneurs who bake fabulous cakes at the bottom of this article).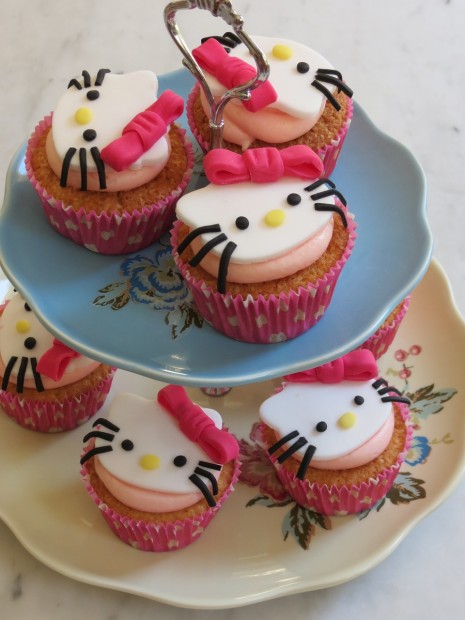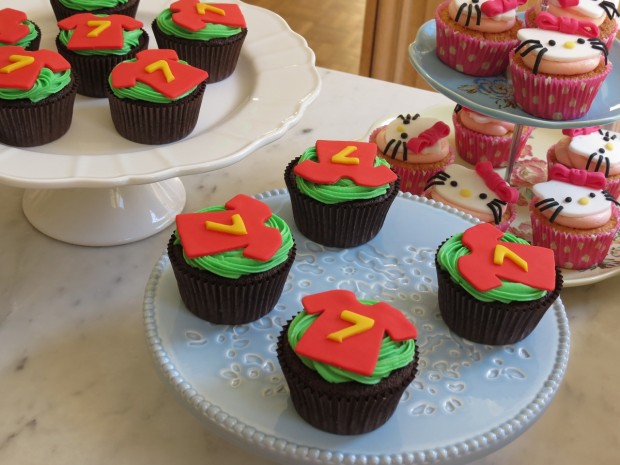 6. Entertainment
If you don't feel up to entertaining a group of kids, don't hesitate to call in professional help. I would obviously suggest Party Time… but there again, I'm a bit biased !
A good entertainer who does lots of varied and exciting games is a great idea. If you want to splash out a bit more, children love shows: I would suggest for example a clown show for younger children or a magician's show for older ones. Why not go for a puppet-show, which can be adapted to suit any age ?
A cool DJ who is used to getting pre-teens or teens onto the dancefloor is a must for the older kids!
To be sure of getting somebody competent, the important thing here is to hire an artist on a friend's recommendation, or to trust a good party planner's judgement.
If you decide to organise the games yourself, make sure to limit the stress you'll be under by ensuring you plan every game in advance and have all necessary material to hand. So here again, the more organised you are the better the party will be. You can also borrow some great outdoor or indoor games from your local toy library (see our links below for a complete list of "ludothèques").
Space permitting, a great way of entertaining kids is to hire a bouncy castle. It's a good idea to ask a teenager to supervise younger children whilst they're playing in the bouncy castle. They will do it with pleasure, especially if you give them a little something to add to their pocket money. Alternatively, most renters can offer supervision for a reasonable fee.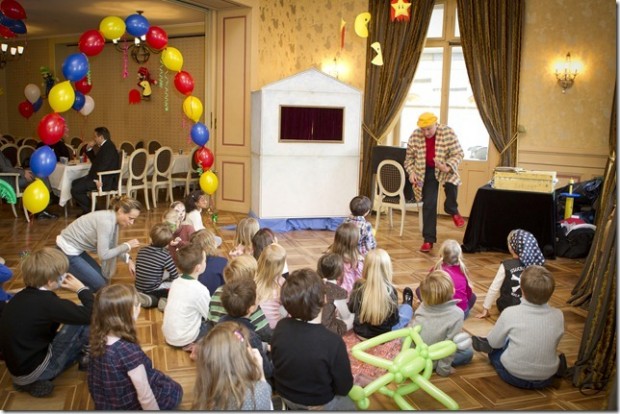 7. Presents
Decide before the party whether or not your child will open the presents during the party, or afterwards when his friends have gone home.
As a general rule, if there are only a few children invited it's nice for the birthday child to open presents in front of his friends. If, however, there is a bigger group of children the present-opening "ritual" can be long and boring for the guests. It's better in this case to make sure you write the name of the child offering the present on the wrapping paper as the guests arrive. Your child can then open the gifts after the party and you can make a list of who gave what and maybe send out a little thank-you note.
I hope these few hints will help you plan your child's party. If you need any help, please don't hesitate to give me a call on 022 7840607, or send me an email at linda.larini@iprolink.ch
Have fun!
Linda Larini at Party Time
USEFUL LINKS:
For a list of "salles communales" in Geneva, click here.
For a list of "salles communales" in Canton Vaud, click here, here or here.
For a list of various party venues that can be hired in Geneva, click here.
You can also hire the venue of the Ludothèque Centre & Vieille-Ville in Geneva on Friday afternoons from 4pm to 6.30pm for just 20CHF + the annual membership (40CHF). The toy library is located on the mezzanine floor of the Ecole Ferdinand Hodler (4, bld Jaques-Dalcroze) so entrance is through the school's main door. For more info you can contact Mme Edith Rey on 022.310.19.08 or by e-mail: info@ludovieilleville.ch
Other venues you can rent for children's birthday parties include: Un "R" de famille in Geneva (upon request: kids parties with cookery class), Lutin Malin in Grand-Sacconex (50 CHF per hour), Vivarium de Meyrin in Geneva, Dance Art or the Centre equestre Richelien (pony parties upon request) in Versoix, La Ribambelle in Nyon (fantastic space filled with toys and playmats), Pop Ins, Urba Kids and Kidspace in Lausanne; Croc O'Deal Coffee in Divonne-les-Bains (France).
You can also rent out a cabin/chalet in the woods at the  Cabane forestière in Etoy (VD). Find out more about it in our previous post.
Birthdays cards, party invitations and supplies: Brachard & Cie, Manor papeterie, Nature et Decouvertes and La Grande Récré toy shops in France. Manor Chavannes has a fantastic new party shop, selling all the party supplies you might need including invitations, party bags & favours, decorations, tableware etc. Alternatively the bigger Coop, Coop City and Migros stores also carry a small selection of party supplies.
Party games: these can be borrowed quite cheaply from your local toy library, where you'll be able to find a great selection of indoor and outdoor games (pin bowling sets, spoon race sets, moncycles, giant construction games etc.) and sometimes even table football games and small bouncy castles for children under the age of 3. Click here for a list of ludothèques in Geneva, and here for a list of those in Canton Vaud.
Decorated birthday cakes: Les Tentations de Camille; Cupcakes & the City;Pâtisserie Mage; Pastel Voilà; Gâteaux Arts in Geneva; Melacake in Mont-sur-Rolle; Pâtachou in Gland; Jess Art Gâteaux in Lausanne. Alternatively you can also order a personalized birthday cake from the bakery section in the bigger Coop and Migros stores (just ask to see their catalogue of gâteaux d'anniversaire). If your French is good, you can also ask your local boulangerie or pâtisserie if they make bespoke birthday cakes, bear in mind though that they'll probably be traditional French pâtisserie-style cakes, rather than shaped or decorated ones.
For delish, beautifully decorated birthday cakes and cupcakes why not contact an expat mumpreneur ? Here's some of our recommendations:
Camille at Les Tentations de Camille in Geneva (Camille is Swiss but speaks perfect English!)
Melanie at Fairycakes in Geneva & France.
Heidi at The Heidi Bakery in Nyon.
Nikki at Toute Sweet in the Lausanne area.
Marta at Rêves de sucre in the Neuchâtel area.
For all-in-one birthday packages you can try the following:
GENEVA
The cafétéria at the Muséum d'histoire naturelle in Geneva (minimum 10 children, from age 3).
Parc Aventure des Evaux in Geneva organizes birthday parties starting from 13CHF per child according to their age. The Parc Aventure des Evaux offers 'accrobranche', which means tree-climbing activities (with safety harness, of course!). The package is for 5 children minimum and will last 3 hours.
The Centre Nature de la Pointe-à-la-Bise offers birthday packages for ages 6 to 12 at 200CHF for a maximum of 12 children (duration 1 hour and a half). The programme will be tailored to the age and preference of your child and it'll focus on learning more about nature, identifying animal paw-prints, building a hut in the forest or learning how to use a compass.
Ariateliers organizes bespoke adventure parties in the woods around Geneva, Confignon. See our previous post for more info.
Saveurs Sans Faim on rue des Grottes 32 in Geneva organizes gourmet birthday parties on Saturdays, where kids learn to make some delicious desserts and yummy sweets such as "sucette en zigouigoui de chocolat et sa garniture pétillante". Yum !
A fab idea for a girlie birthday party (from age 6, maximum 10 children): Gabrielle Favre from Formule Nature organizes 'cosmétique & gourmandise' parties on Wednesday afternoons where your little princesses can learn to make their own soaps, shampoo or lipgloss using only natural ingredients.
Alternatively, why not plan a pottery- making birthday party ? Try Atelier Poterie for more info, max 15 children.
For little explorers, the association La Libellule in Geneva organizes fun birthday outings for children aged 6-13. The children will be picked up in a Libellule minibus after school on a Monday/Tue/Thurs or Friday and taken for an exciting nature walk (different themes to choose from). The cost is 300CHf for a max. of 12 kids.
If your child loves horses, you can also organize a birthday party at the Refuge de Darwyn (Chemin du Clos, 1233 Sezenove).
Some Migros and Coop restaurants offer fun birthday packages for around 20CHF per child. Click here for more info about Migros Lilibiggs birthday parties; and here for more details about a Coop JaMaDu party.
Wolfisberg also offers birthday packages that include a baking workshop, birthday cake, decorations and drinks at 40CHF per child (maximum 12 to 15 children).
For an arts & crafts birthday party, try Bazar d'Azurs in Geneva. They offer 3 birthday party packages from 2pm to 5pm for a max. of 8 kids at the Ateliers Grain de Sel (8 rue Prévost-Martin). Visit their official website for full details and prices.
Vivarium de Meyrin if your birthday boy/girl loves creepy crawlies ! They organise a special guided tour and set up the tables and chairs while you bring your own cake, food and refreshments.
COAteliers in Geneva also organizes birthday parties for children with plenty of creative activities and crafts (from age 5).
The MEG museum in Geneva (Musée d'ethnographie) also organizes kids birthday parties for ages 6 to 12 (max 12 children) on Wednesdays or Saturdays from 2pm to 4.30pm. The cost is 270CHF (birthday cake NOT included). Bookings can be made at publics.meg@ville-ge.ch – MEG, Boulevard Carl-Vogt 65-67,1205 Genève, tel. 022 / 418.45.50
Ton Anniversaire Gourmand at Ecole & Quartier in Versoix (Collège des Colombières) is a great idea for children aged 5 to 12: they will learn how to decorate cupcakes and discover new flavours. In French, available on Tuesdays (4.30pm-6.30pm) or Wednesdays (1pm-3pm), 27CHF per child – click here for further info.
The Lush store in Balexert offers birthday packages where children from age 6 will learn to make their own Lush bath products and will also be given some fab Lush goodie bags (worth 100CHF for the birthday girl/boy and 25CHF for their little friends). The package price is 300CHF for 8 kids minimum, free sirop & tea, goodie bags and activities. Two adults must remain for the duration of the party and the cake is not included. Click here for more info.
Rainbow Playsystems in Bellevue offers some good birthday packages but since all the play equipment is outdoors it's probably better suited for a spring/summer party.
Laser Game in Meyrin is a good place for super active birthday boys (from age 7).
Orchestra Land on the top floor at La Praille shopping centre.
You can also organize a birthday at the farm: contact La ferme enchantée in Russin (GE); Le P'tit Refuge de Darwyn in Sezenove (GE) or Pro Natura Pointe-à-la-Bise in Collonge-Bellerive for more info.
Yatouland in Geneva.
The Little Gym in Geneva.
Gymboree in Grand-Sacconex (Geneva).
Pathé Cinema in Geneva, for children aged 5-12.
Intersoccer from age 3.
Baby Gym World in La Praille (Carouge) also offers bespoke party packages in your house or other party venues.
LAUSANNE
Nature & Decouvertes in Lausanne offers great outdoor birthday packages for children aged 6 to 10 (max. 10 children). There are 4 themes to choose from and the party lasts 4 hours, cost is 300CHF. More info on their official website.
Newly opened, Bricks 4 Kidz Switzerland in St-Sulpice (Rue du Centre 72) offers great birthday packages for all LEGO®  lovers! The timeless fun of LEGO®Bricks is sure to be a crowd pleaser for boys and girls from preschool to preteen. Party packages include creative LEGO®-based games and activities led by a Bricks 4 Kidz® party host, plus LEGO® bricks galore to keep the birthday builders busy. They also provide the invitations and thank you notes to make this a fun and hassle-free experience for children and parents alike.
If your little muffins aren't afraid of creepy-crawlies, the Vivarium in Lausanne offers birthday packages, which include a private visit to see the venomous snakes & spiders (duration 1 hour and a half) and use of the Vivarium's buvette for your birthday snack. You can either pay for the buvette to provide food & cake, or you can bring your own for free (only requirement is to purchase drinks from the buvette).
UNIL (Lausanne University) organizes great parties for children aged 10 and older in Lausanne. For a fixed price of only 120CHF (no max. number of children) your child will be able to choose from a range of truly fascinating themed birthdays: discover the mysteries of the sense of taste, the way the human brain works, the secrets of human DNA or a "forensic police" theme that your budding detectives will love ! Birthday parties will take place at L'Eprouvette in Lausanne on Wednesday and Saturday afternoons only and must be booked at least 3 weeks in advance. Parents have to provide the cake, drinks and tableware – see the official website (in French) for full details.
For a princess or chivalrous knight-themed birthday, which will include a cupcake decorating class for up to a maximum of 12 kids you can contact Melanie and Soizic at Le Royaume Melazic. They are based in Lausanne but can also organize parties in Geneva upon request.
Jayland in Villars-ste-Croix (Lausanne) has opened recently and offers 900m2 of pure fun including a 2-floors climbing frame, dodgem cars, a toddler corner, trampolines and a bouncy castle. Open from 2pm to 7pm and Monday, Tuesday, Thursday & Friday; 10am to 7pm on Wednesday, Saturday, Sunday and school holidays. Birthday packages start from 28CHF per child, check their official website for more details.
Kids Up is a great indoor playcentre in Chavannes, near Ecublens, offering birthday pacakges on a circus theme. However, they only organize 2-3 birthday parties a month so you'll need to book your date well in advance, click here for all contact details.
VAUD
The Manora restaurant at Chavannes Shopping Centre now offers kids birthday packages that can be customized as you wish. Ash the restaurant checkout staff for full details and prices.
The piscine de Bassins (VD) is an indoor pool open all year round. They offer all-in-one birthday packages on Wednesdays and Saturdays afternoon. Find out more about it in our previous post.
Musée du Léman in Nyon organizes great pirates parties (ages 5-12) and is right next door to a fantastic playground, click here to find out more about it. The Musée du Léman is currently undergoing some renovation work until the 31st of January 2013.
Château de Prangins just outside Nyon offers a great choice of birthday parties (from age 4) including a treasure hunt party, a time travel party, story-telling or a fashion themed party for little girls. Needless to say, the setting is amazing !
La Maison de la Rivière in Tolochenaz (VD) offers birthday packages from age 4 on different themes. Find out more about it in our previous post.
If you're planning a birthday at the farm you can contact the Domaine de Charlemont in Nyon, the Domaine des Avouillons in Gland or La Ferme aux saveurs d'autrefois in Bussy-Chardonney. Find out more about it in our previous post.
The restaurant at the Parc Pré Vert  in Signal de Bougy for children aged 4-10. Great climbing frame and indoor playarea, but the park itself is fabulous too.
Tamryn from Mini Chefs in Coppet offers birthday packages – prices starting at 180CHF. They will provide 24 vanilla or chocolate cupcakes, coloured icing in piping bags and different kinds of sprinkles for you to decorate at home for your child's party. They can also provide additional services such as lolly boxes/party packs for the children to take home, and platters of food for your party. Alternatively, they can organize a cookery party at your house and clean up afterwards (from age 5).
SB Sport in Gland offers birthday packages from 30CHF per child, which include a 2 hour "anniversaire sportif" with 2 sports activities (choose from 7 different ones), party food etc. Minimum 8 children.
Les Ateliers Gourmands in Gland offer special birthday packages called Ateliers anniversaires P'tit Chef on a princess, super-hero or cupcakes theme, which include a cookery/baking lesson, birthday cake, sirop drinks and delicious birthday snacks of chocolate dummies and petits pains the kids will be preparing themselves. The party lasts 2 hours and costs 32CHF per child (max. 10 kids).
Party Kids in Rolle offers Themed Party Kits, Cookery or theatre sessions for a very special birthday party. Read our previous post to find out all about it.
Cool Party in Prangins also offers party kits, complete with tableware, dressing-up costumes, cupcake/ice-cream decorating kits and much more. Don't hesitate to contact Nadine for all your party needs, she speaks perfect English and loves to work with expat families!
Les Papilles à la Fête in Nyon is a lovely cookery school offering bake & decorate parties for children on Wednesday afternoons from 3 to 5pm. take a look at their official website for full details.
The Alimentarium in Vevey offers 2 birthday options: one for children aged 6-12, which includes a cookery lesson, drinks, birthday cake and invitation; and one for younger children aged 4 to 6 (cupcake workshop, drinks and birthday cake for 6 kids + 6 adults). Both options cost 300CHF.
Baby Gym World organize birthday parties at your home or party venue of your choice.
Castel Bowling in Gland.
Intersoccer from age 3.
Neighbouring France
Vitam'Ludic at VitamParc in Saint-Julien-en-Genevois offers a variety of birthday packages, including indoor climbing & water park parties. Take a look at our previous post for further details.
The Centre Nautique in Divonne-les-Bains (France) is an outdoor pool open from the 17th of May to the 7th September 2014. They offer birthday packages including activities & games, birthday cake and a little present for the birthday child.
Why not organize to meet everyone at Forestland in Divonne-les-Bains for a birthday picnic? You can purchase tickets for the bouncy castles area or tree-climbing. Alternatively, they also offer outdoor laser game parties (prices here) but both options are only suitable for spring/summer birthdays as Forestland is an outdoor park.
Recently opened C L'Aventure is a large indoor play centre for children aged 0 to 12 years-old in Ville la Grand, near Annemasse. They offer different birthday packages starting at 11 euros per child (minimum 8 children). Click here for directions.
Croc O'Deal Coffee in Divonee-les-Bains (76 Grande Rue) opened in July 2013 and offers birthday packages, including cake, games etc. It's a lovely & cozy café-cum-second-hand kids' store with an indoor play area, perfect for a small birthday party.
What about celebrating your child's birthday at Santa's house? From January to August you can book your birthday party at L'Hameau du Père Noël in Andilly (approx. 20 mins from Geneva). Choose from various birthday party packages from 12 euros per child. Take a look at the official website for full details and prices.
A bit further away but still great is indoor play centre La Forêt Enchantée in Sillingy, near Annecy. They offer 2 birthday party formulas with prices starting from 13 Euros per child.
If your little muffins love animals, click here for a list of great places to hold a birthday party. If, on the other hand, they prefer a more unusual setting, like an ancient castle or the Swiss tropical gardens, then click here for more suggestions.
…and for even more birthday ideas find a great list of places to hold a party here !