A forest kindergarten experience in Geneva? Is that possible? Well, according to the information that has just landed in our inbox, yes it is! We haven't tried them yet, but these summer camps held in the woods around Geneva seem worth sharing so here's some info and photos to give you an idea of what they're all about.
Ariatelers summer camp for children aged 4 to 8 will be taking place in the woods around Confignon, Bernex, Geneva from the 30th of June to the 25th of July and then from the 11th to the 22nd of August 2014. The camps run Monday to Friday from 8.30am to 2pm (half day) or until 6pm (full day).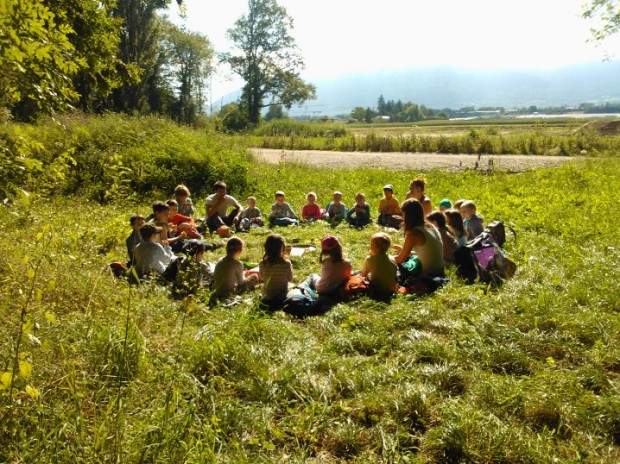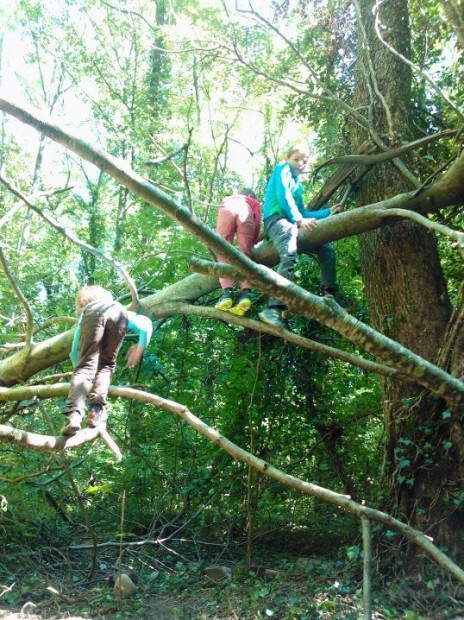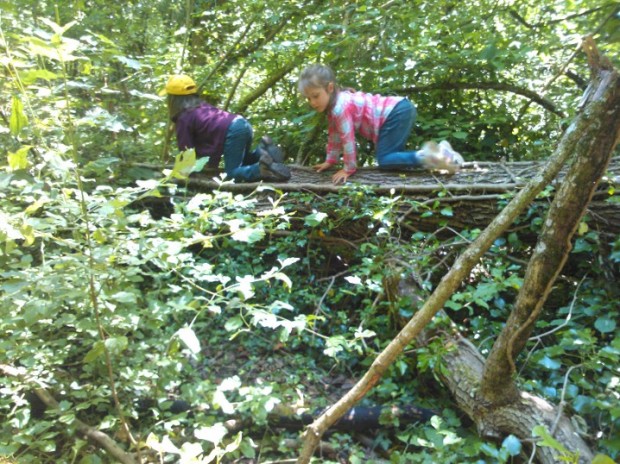 Ariatelers have been run by Ariane Törnblad Comte for many years and are conducted mainly in French, although English is spoken and well understood. Prices per week are around 260CHF-400CHF depending on the choice of half or full days and discounts are available for siblings.
If you like the idea of your children spending their summers' days playing in the woods, climbing, experimenting with rope bridges and swings, building with wood and other natural materials then this might be the perfect summer camp for you. The children will also eat together in the woods, sing and enjoy different crafts & activities.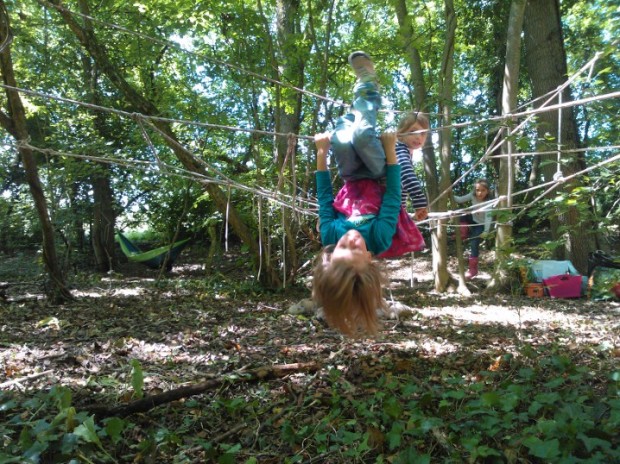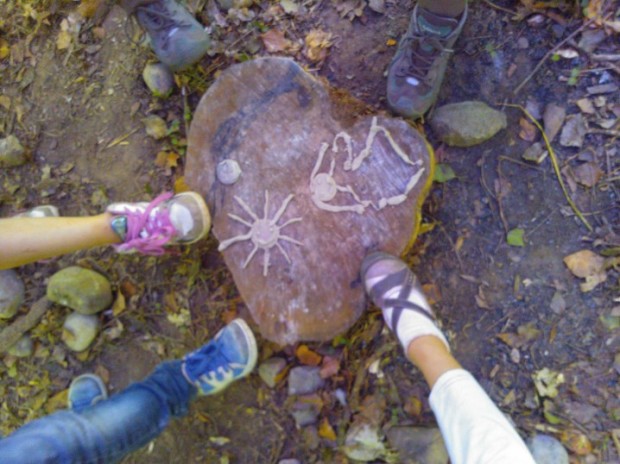 Ariatelers also run "Les mercredis d'Ariane" every Wednesday throughout the school year. The concept is the same: forest kindergarten fun for children aged 4 to 10 in the Geneva/Confignon area, click here for more info in French.
Ariatelers Summer Camps – Geneva
30th of June-25th of July 2014 & 11th-22nd of August 2014
Des activités nature 4 saisons
ariateliers@gmail.com
+41 (0)76 560 93 72
This is not a sponsored post.