Families who hire nannies, babysitters or household help in Switzerland have to ensure that their employees are registered for the required social contributions, accident insurances, pensions and taxes as well as applying for a work permit if needed.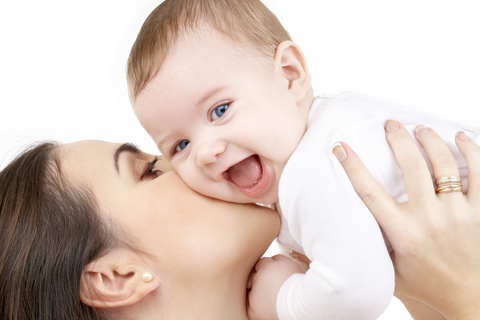 Below is a summary of social contributions, accident insurances, pensions, taxes and work permits required when hiring a nanny or babysitter.
1) Social insurance contributions
Familes and Nannies / Babysitters have to contribute to AHV / AVS if the person is older than 17 years old. Half of the contributions are paid by the employer and the other half by the employee (deducted from their salary).
You need to register your nanny / babysitter with the AHV / AVS in your canton of residence after which you will receive quarterly invoices for the social contributions. The Invalidity Insurance, Family Insurances and the Unemployment Insurance also fall part of the social contributions and are all submitted through the AHV / AVS.
2) BVG / LPP (Second Pillar Pension)
Should the employee earn more than 21 060CHF per annum, the employer will be responsible for taking out a second pillar pension for the employee. This premium is paid in equal parts monthly by both employer and employee.
3) Federal Taxes
Swiss citizens and foreigners with a C permit must complete a tax declaration form each year and pay their taxes directly. Foreign workers without a C permit need to have their taxes withheld directly from their salaries by the employers. Anyone who earns more than SFr16,900 a year must pay federal taxes.
For foreign employees without a C Permit, if the employee earns less than 21 060CHF per annum, you can complete a simplified AHV / AVS form that includes 5-10% tax deduction. If however the employee earns more than 20 880CHF per annum you will need to complete a Salary Confirmation sheet and complete an annual tax form directly with the tax department in your canton.
4) Accident insurance
When employing a babysitter / nanny, families need to ensure they have the relevant accident insurances:
for babysitters / nannies who work less than 8 works per week: the family only need to ensure they have Occupational Accident insurance – this is payable by the employer.
for babysitters / nannies working eight hours or more per week: the family also need to ensure they take out an additional accident insurance called Non-Occupation Accident insurance – this monthly premium you may deduct from the nanny / babysitter's salary.
5) Daily Sickness Benefits Insurance
This is not a compulsory insurance but a possibly good one to have – by having this insurance you can cover the risk of having to continue to pay wages to the nanny in cases where nanny is unable to work for longer periods of time due to illness.
6) Work permit
If you are employing someone without a Swiss Work permit you will need to apply for a work permit for them.
If they are from the EU and fall into the category of countries with free movement of workers, then this process is rather simple. It is however much more difficult to secure a permit for someone outside the EU (i.e. third party state), as you need to prove you cannot find someone suitable within Switzerland or the EU. Bulgaria and Romania candidates have restrictions to some degree as well.
This is a sponsored post kindly contributed by Tanya at Rockmybaby Switzerland. When sourcing a nanny or babysitter for you, Rockmybaby helps to advise and guide you through the entire administrative process. Don't hesitate to contact Tanya Jeannet on tanya@rockmybaby.ch to discuss your requirements in more detail.
You can find out more about Tanya and Rockmybaby in our previous post.
Tanya Jeannet
info@rockmybaby.ch