I am the proud mum of three under-age chocoholics: a 3 year-old missy who jumps out of the bed in the morning demanding her "bwead and chocolate" and two boys who think it's a great idea to spread a thick layer of nutella over their pancakes.
Resistance is futile, but I put my foot down when it comes to palm oil and other nasties that are now an integral part to so many mass-produced products. More importantly, the palm oil industry is linked to major issues such as deforestation, habitat degradation, animal cruelty and indigenous rights abuses in the country where it's produced.
Up until now I used to stash armfuls of "Nocciolata" Rigoni di Asiago in my suitcase every time I went to Italy, but I've just discovered that it's stocked in Carrefour too!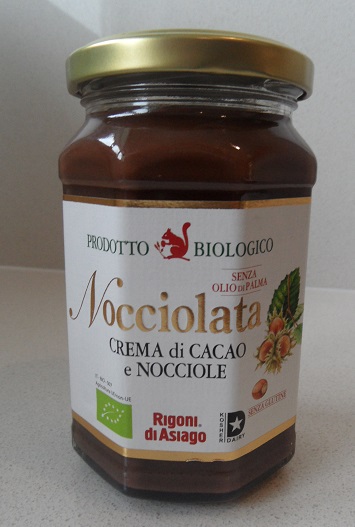 This 100% organic chocolate & hazelnut spread only contains brown sugar, hazelnut paste, sunflower oil, skimmed milk, cocoa, cocoa butter, lecithin & vanilla extract. They make it very clear on the label that there's no palm oil added: "senza olio di palma" (hurray!).
I normally can't fool my little addicts with any healthier options, but they love Nocciolata – the texture is smooth, velvety and the taste is even better than nutella, with a richer chocolate & hazelnut flavour.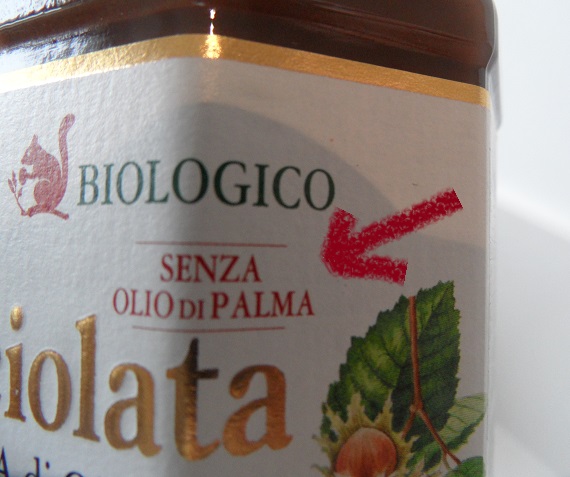 If you're not keen on palm-oil either and you prefer to buy organic for the little munchkins give Nocciolata a try, it's absolutely delicious. I found it in the organic aisle and jams/honey/chocolate spreads section at different Carrefours in France.
In Geneva you can also find a local delicacy called Nutemery: a chocolate, hazelnut & almond spread made by Genevan boulanger Eric Emery.
"Nocciolata" Rigoni di Asiago – the info on their website is in Italian but worth giving it a google translate!
Boulangerie Eric Emery, Chemin Docteur-Adolphe-Pasteur 2, 1209 Genève. Tel. 022 733 42 65.
Ethical Consumer 'Palm Oil Free' Product List
This is not a sponsored post.