Are you planning a spring/summer birthday party for your children and don't fancy the idea of the little munchkins spending the entire party indoors when they could be enjoying the glorious outdoors we're so lucky to have on our doorstep?
My little monsters have been invited to some fab parties lately and that gave us the opportunity to check out some new birthday locations, mostly outdoors and with a stellar fun factor!
We've included some places that we haven't yet tested out personally but which have been recommended by friends, so here's some great ideas that might help you arrange the perfect birthday bash.
Swimming Pools
The piscine de Bassins (VD) is an indoor pool open all year round. They offer all-in-one birthday packages on Wednesdays and Saturdays afternoon. The birthday party lasts between 3/3 and a half hours and will include: birthday cake, drinks, party bags and entertainment for the kids. The dedicated swimming instructor will organize water games suitable for your child's age & ability in a section of the pool reserved just for them. Parents are welcome to stay or pick them up later but it's generally a good idea to have a few parents help out the kids in the changing rooms etc. The price is 25CHF per child, minimum 10 children and max. 15 – payment to be made in cash at the end of the party. We've been to a birthday party at the piscine de Bassins recently and the children really enjoyed it, but we've noticed that not many parents are comfortable leaving their children in a swimming pool so you might receive less affirmative RSVPs than if you organized a different kind of party.
Piscine de Bassins –  2, rue de l'Ancienne Scierie – Bassins. Tel. +41 22 366 50 60- info@piscinedebassins.ch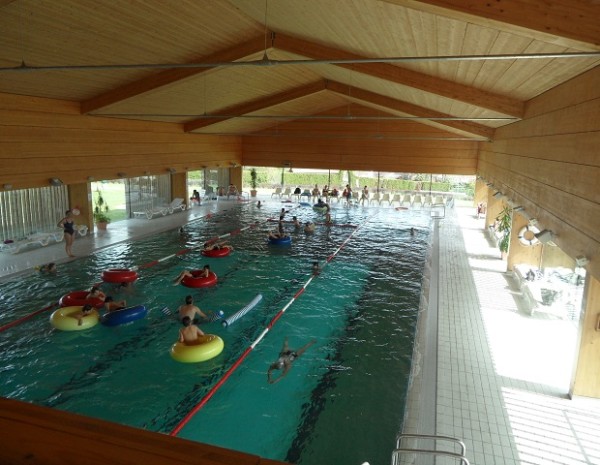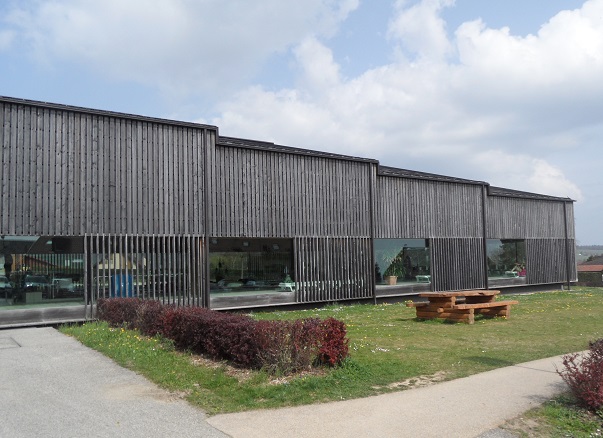 The Centre Nautique in Divonne-les-Bains (France) is an outdoor pool open from the 17th of May to the 7th September 2014. They offer birthday packages including activities & games, birthday cake and a little present for the birthday child. Bookings can only be made 48 hours in advance and, of course, will depend on weather conditions as this is an outdoor pool. Contact them on piscine-lac.divonne@comsports.fr for full details and prices.
Centre Nautique – 282 avenue des Alpes, Divonne-les-Bains. Tel. +33(0)4 5020 3785 piscine-lac.divonne@comsports.fr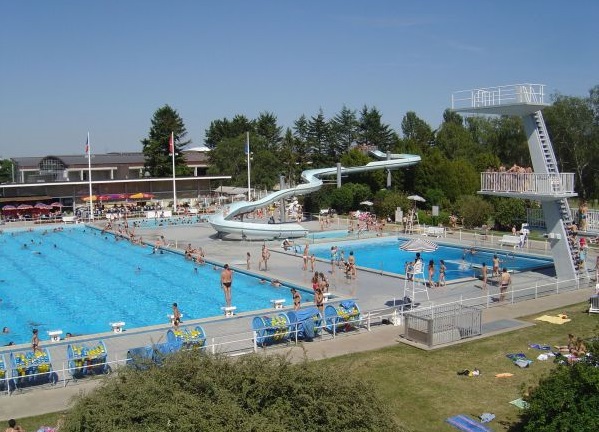 Nature Walks & Activities
La Libellule in Geneva organizes birthday nature trips for ages 6 to 13 on Mondays, Tuesdays, Thursdays and Fridays after school. They pick up the children from school in a minibus and take them for a fun nature walk (click here to see some of the different themes you can choose from). The price is 300CHF for a maximum of 12 children and includes the minibus, nature walk and printed material for the children. Birthdays can be arranged at any time of the year, contact them on info@lalibellule.ch for full details.
La Libellule – Rue de Lausanne 112, Geneva. Tel. 022 732 37 76 – info@lalibellule.ch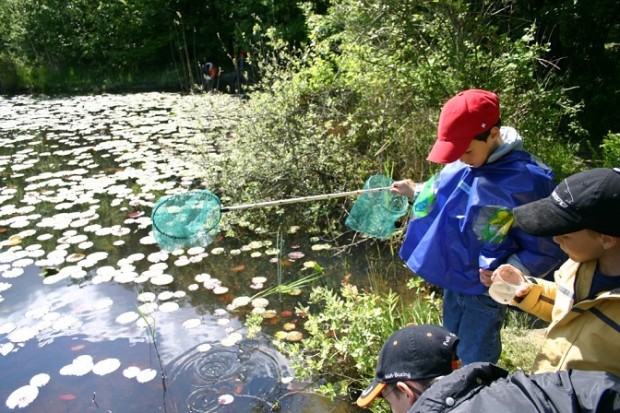 La Maison de la Rivière in Tolochenaz (VD) offers birthday packages from age 4 on different themes: "La forêt" (April to October, ages 7-11); "L'hiver dans la forêt" (Nov. to March, ages 7-11); "Sur les traces du castor" (all year round, ages 4-10); "Les Experts de la Nature" (April to October, ages 7-12); "Course aux points" (April to October, ages 7-77!).
You can choose from guided nature walks looking at how animals spend the cold winter months or a detective investigation in the forest.

The price is 200CHF for a maximum of 15 children. The birthday party will last 2 and a half hours and you can either bring your own food and cake or pay an extra 100CHF for them to provide crockery, birthday cake, drinks, fruit – all organic and from local farms. The parties take place regardless of the weather, so children should be well equipped with boots and rainproof gear if  it's raining (money won't be refunded if the weather isn't great). A great bonus is that the walks and activities can be done in English, French, German or Italian. You can contact them at info@maisondelariviere.ch for more details and to book a date. 
La Maison de la Rivière – Ch. du Boiron 2, Tolochenaz (VD). Tel: 021 802 20 75 – info@maisondelariviere.ch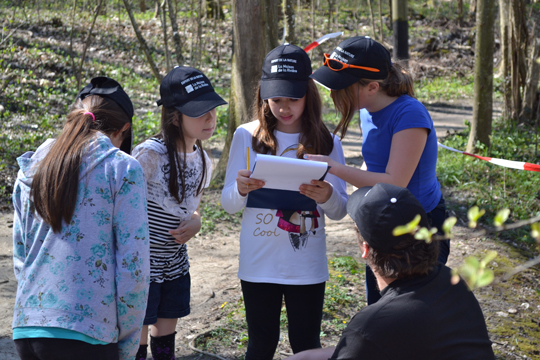 Birthday at the Farm
We've highlighted the following 3 farms in Vaud because my children were invited to a few birthday parties here and had a wonderful time. For more birthday-at-the-farm ideas you can also try: La ferme enchantée in Russin (GE); Le P'tit Refuge de Darwyn in Sezenove (GE); Pro Natura Pointe-à-la-Bise in Collonge-Bellerive.
The Domaine de Charlemont in Nyon VD (right across from the Piscine de Colovray) offers flower arranging birthday parties organized by Fantasia Fleurs. Birthday parties take place on Wednesdays, Fridays and Saturdays afternoon and are suitable from age 4. The price is 25CHF per child (35CHF on Sundays) for a 2 hour party, minimum 10 children. You bring the birthday cake and they will provide the drinks. Each child will learn to make a beautiful flower arrangement and will be able to bring it home afterwards – don't assume this would only be suitable for girls: my middle son was invited to a party here and loved it. He was so proud of the flower arrangement he made & gave it to me as a present when he got home!
Domaine de Charlemont – opposite the Piscine de Colovray in Nyon (VD). Contact 022 776 81 55 or fantasiafleurs@windowslive.com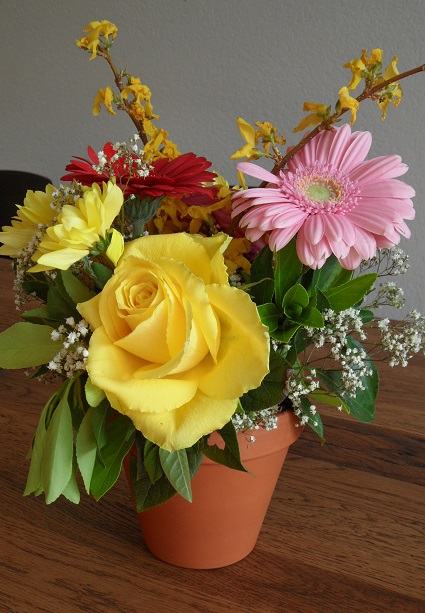 The Domaine des Avouillons in Gland (VD) organizes birthday parties for children aged 4 to 10 that last 2 hours and include workshops, a visit to see the farm animals and birthday cake for a maximum of 15 kids. The farm is close to the Schilliger Garden centre in Gland so it's very easy to find. My little boy was invited to a party here and had a blast: they made pain au sucre, watched the cows being milked, drank the fresh milk and then run around to their heart's content – he came home a tired but very happy little bunny!
Domaine des Avouillons – Famille Baumgartner-Muller, route des Avouillons 101, Gland (VD). Tel. 079 635 1604/022 364 25 16 – s.s.baumgartner@bluewin.ch.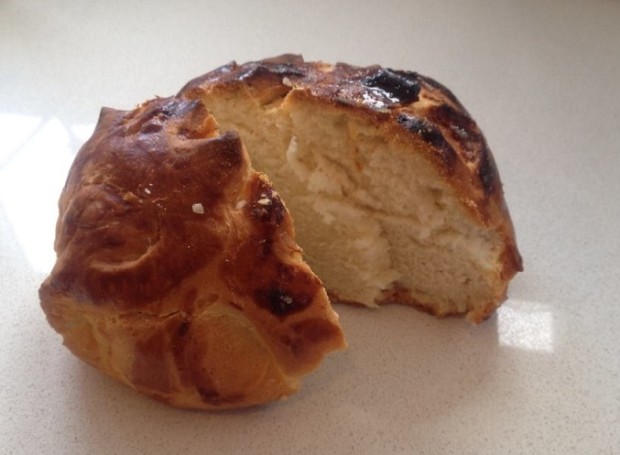 La Ferme aux saveurs d'autrefois in Bussy-Chardonney (VD) offers birthday packages for ages 4 to 11 on Tuesdays, Wednesdays, Thursdays, Fridays, Saturdays and Sundays. The party will last 2 hours (no parental supervision required) and will include a bread-making workshop, a visit of the farm animals, chocolate birthday cake and drinks (juices made on the farm). The price is 170CHF all inclusive for 10 children, 12CHF for any extra children – maximum 15 kids per party.
La Ferme aux saveurs d'autrefois – Rue de la Poste 5, Bussy-Chardonney (VD). Tel. 021 800 40 84 – contact@ferme-aux-cretegny.ch. To organize a party on Saturdays and Sundays please contact Maryline on 078 664 77 50 or cretegny@hotmail.com
Book a Forest Shack
Last but not least, if you'd like to organize your child's birthday party yourself and all you need is a lovely location with plenty of space we can recommend the Cabane forestière in Etoy (VD). Set in a gorgeous wood, this chalet/shack is perfect for a nature party.
My eldest boy was invited to a party here a few weeks ago and absolutely loved it: the parents of the birthday boy had organized some games, a treasure hunt in the forest and then roasted sausages & marshmallows on a camp fire. When I picked him up he was absolutely ecstatic, buzzing with excitement and I couldn't stop sniffing the top of his head to inhale all that gorgeous scent of burning wood!
There is plenty of space inside to sit down and have cake, as the shack is suitable for approx. 40 people. Children's birthday parties can only be booked Monday to Thursday at 50CHF for half day for Etoy residents and 75CHF for non-residents. Bookings must be done at the Commune d'Etoy (VD) tel. 021 821 32 32 – greffe@etoy.ch
Please let us know if you have more birthday locations that you have tried and would like to recommend! You can find more advice about organizing a child's birthday party in our previous post.