A mere 134km from Geneva, the city of Aosta is perfect for a family getaway. In less than 2 hours by car (huge bonus when you're travelling with restless little buttons) you can reach one of Italy's most charming towns nestled in the heart of the Aosta Valley, a French/Italian bilingual region relatively small in size but larger-than-life in terms of history, culture & world-class resorts.
We've been there many times, sometimes for the weekend or just a day-trip, and we never tire of the breathtaking views over the Alps, great shopping, affordable & tasty family-run trattorie as well as the surrounding medival castles and national parks.
An ancient Roman colony founded by Emperor Augustus, the city of Aosta has plenty of monuments & museums you can visit, but most of all we love its relaxed, friendly buzz. This one of Italy's wealthiest towns but, far from being hoity-toity, it's dynamic, laid-back and full of young families.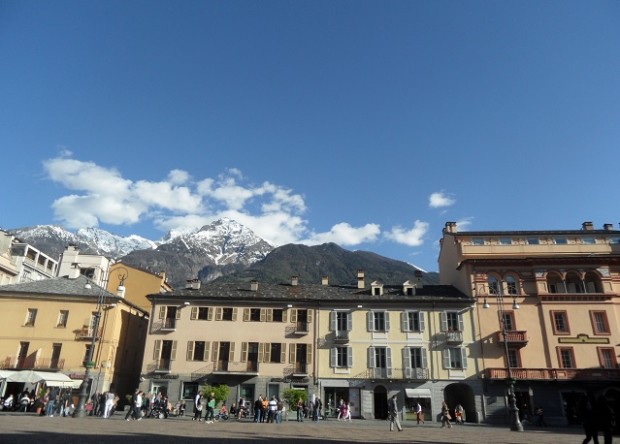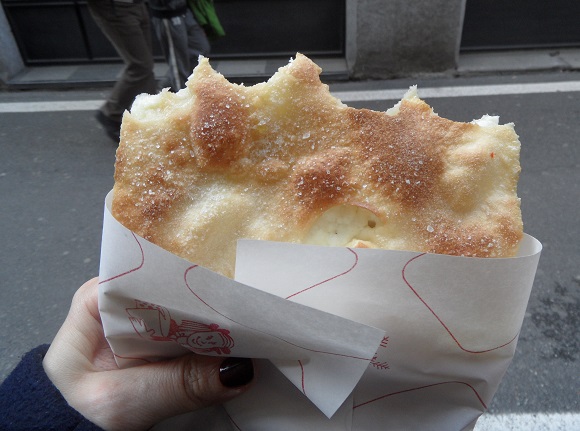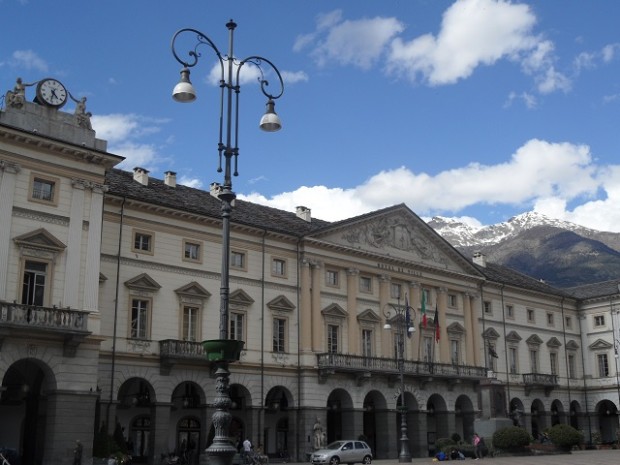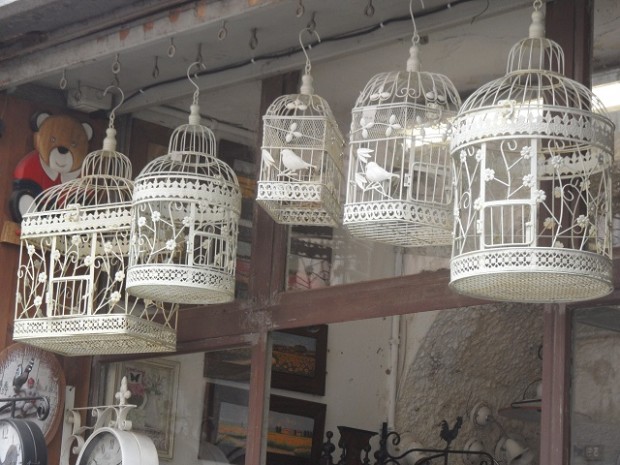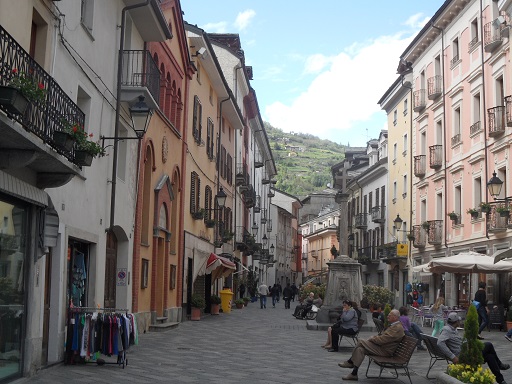 Walk its pedestrian streets and alleyways to Piazza Chanoux, making a few pit-stops for pizza al taglio, focaccia and traditional Italian ice-cream from Grom (Via Jean-Baptiste de Tillier 70), easily spotted by the long queue of punters outside its doors.
The Teatro Romano, Museo Archeologico, Cattedrale and Arco d'Augusto are just some of the city's staple attractions, not to mention the ancient town walls of Augusta Prætoria Salassorum with its well-preserved towers. Don't forget your stroller or baby carrier as the city centre is definitely worth a family walk, and when those little feet are in need of a rest (and mum & dad crave a nifty little drink too) make a beeline for B63 Birrificio Artigianale Brasseria on Piazza Severino Caveri.
This is a local microbrewery which doubles up as a an oasis of peace & greenery in the heart of the old town, with enough hammocks and deckchairs to keep everyone happy. The Helles clear lager, Munich Dunkel amber lager and Weizen beers are just a bonus – or at least that's what we told ourselves.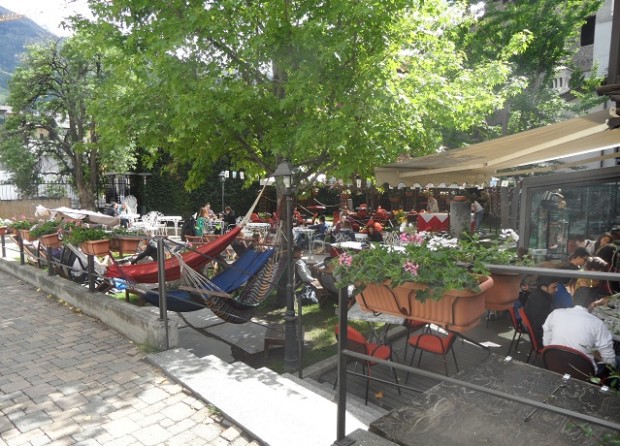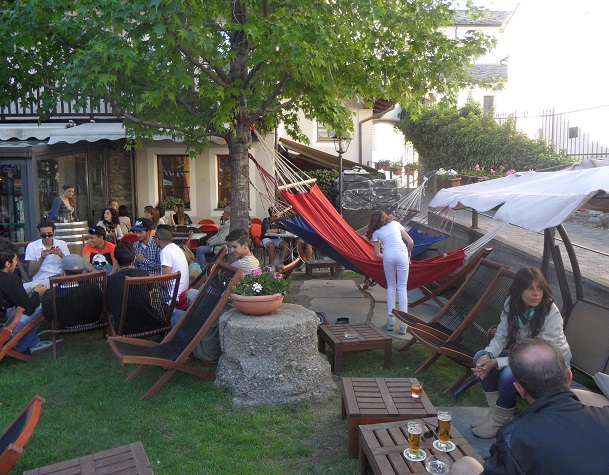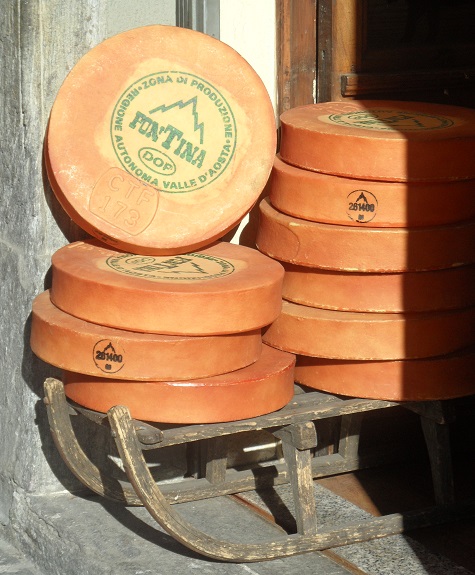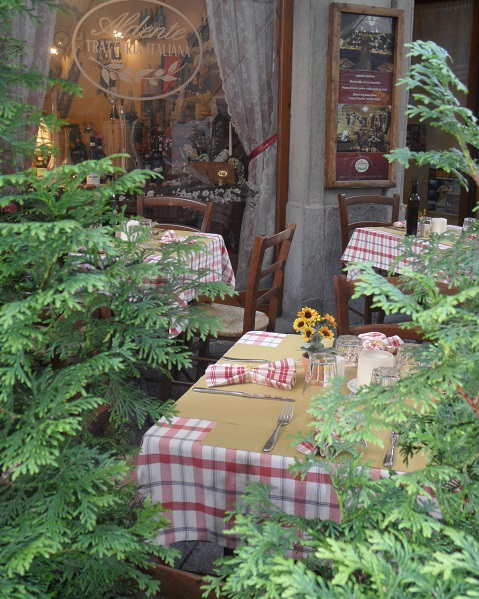 Where to Stay
There are plenty of hotels in Aosta itself and a small campsite just a few minutes from the city centre, but we normally stay in one of the small villages around Aosta. They're just a short drive away whilst providing plenty of greenery & space for our cheeky monkeys.
Not only that, but the mountain villages of Valle d'Aosta, with their slate-tiled roofs and geranium window-boxes, are so pretty it would be a shame not to live the dream, even if it's just for one night.
We recently stayed at the Mont Blanc Hotel Village in La Salle, not far from Courmayeur, and combined a visit to Aosta with a tour of the Castello reale di Sarre.
From its stone & wood buildings to the traditional Aostan costumes worn by the staff, the Mont Blanc Hotel Village is all about preserving the traditions of times-gone-by, with a great pool & SPA to boot. Service was great and – although they have no dedicated play rooms for kids – it turned out to be very family-friendly. Definitely a massive thumbs-up from all 5 of us.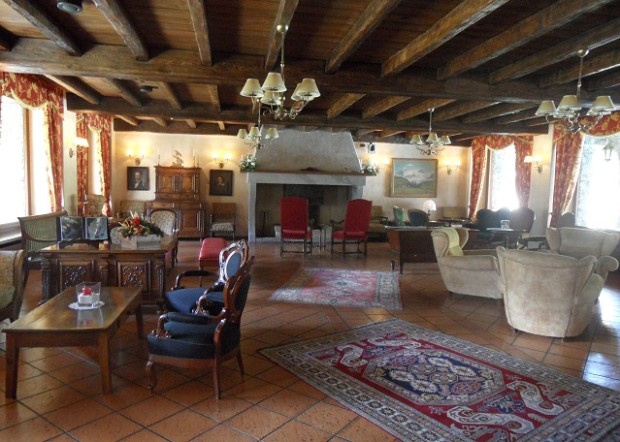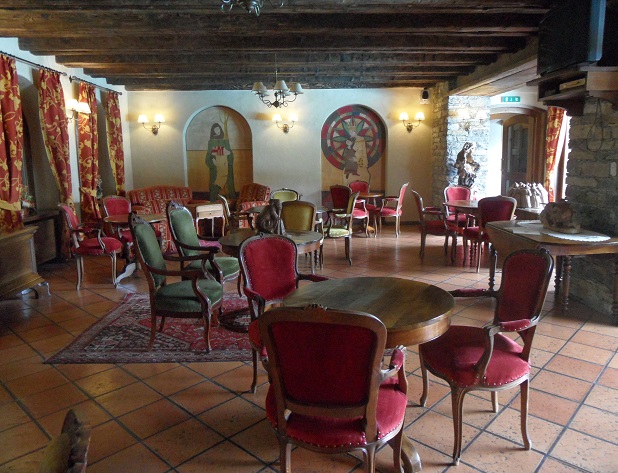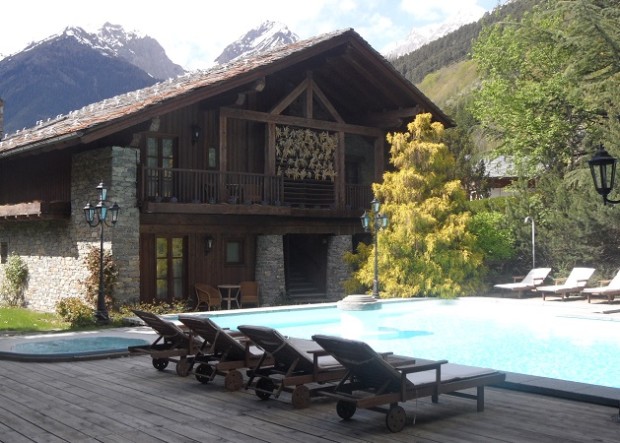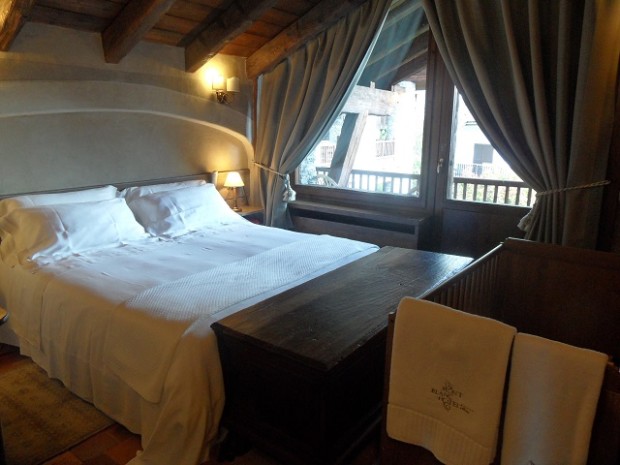 A bit further away from La Salle – in the small village of Planaval – you'll find La Jolie Bergère, a charming chalet which has been turned into a hotel & restaurant. We had lunch there before driving back to Geneva and loved it so much we wished we could have stayed a little longer…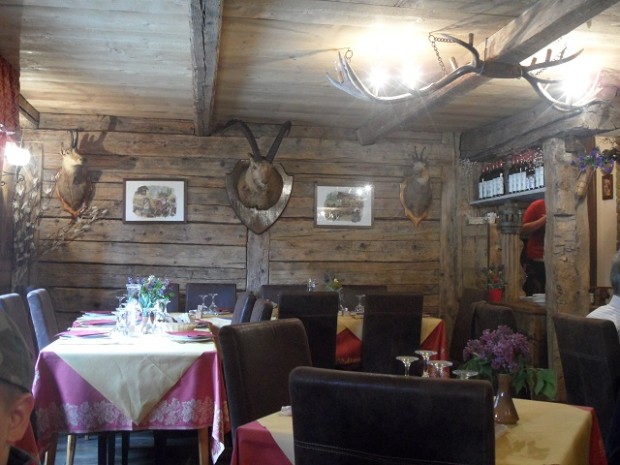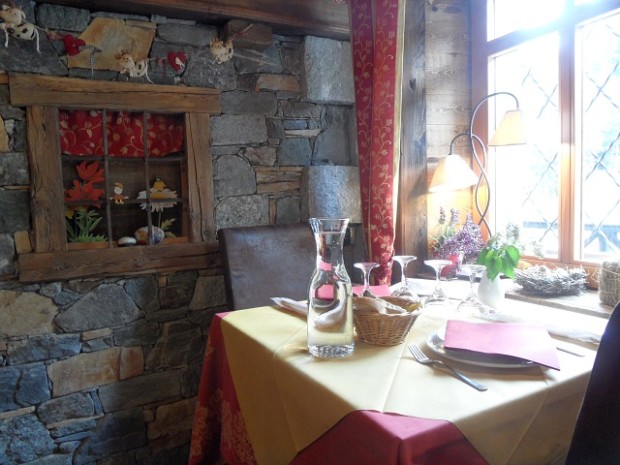 Around Aosta
There is so much to do in the Aosta Valley and around the city of Aosta that you'll want to come back again and again. Take a look at the region's tourist website in English to plan your visit.
If you have young children we recommend visiting the medieval castles around Aosta, the Parco Nazionale del Gran Paradiso or just visit the beautiful villages dotted around the mountainside: you're guaranteed to make some unforgettable discoveries!
As you'll have to cross the Mont Blanc, just beware of the traffic during busy periods: bank holidays, Sunday evenings etc. and try to avoid them if you can. The Mont Blanc Tunnel official website is great for updated traffic information and to plan your car journey so remember to check it before you set off.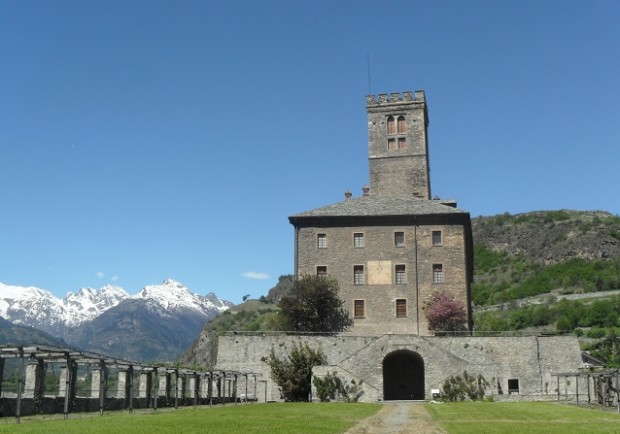 Italy
This not a sponsored post!