A classic family haunt facing the Lac de Divonne, Forestland might be nothing new under the sun for many expats living in the area but the family and I spent such a great afternoon there last Sunday that I thought a few pics were in order.
As well as their usual attractions & accrobranche tree-climbing courses, Forestland have recently added a new outdoor laser game and a play area with 5 bouncy castles – and to be honest I don't remember seeing the giant floating bubbles last year, so there were plenty of new fun activities to catch up with!
The park is perfect for a family day-out, especially when the sun is out in all its glory, but it's a bit less alluring on a cold or rainy day as everything is outdoors.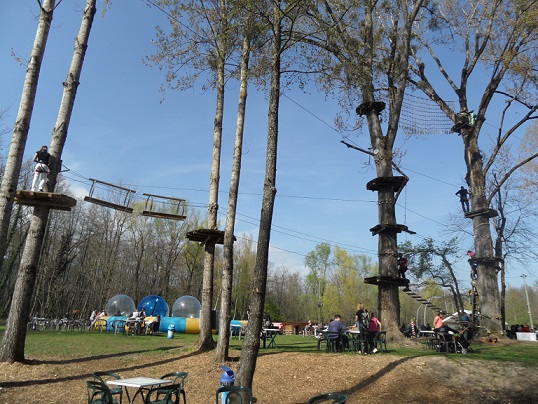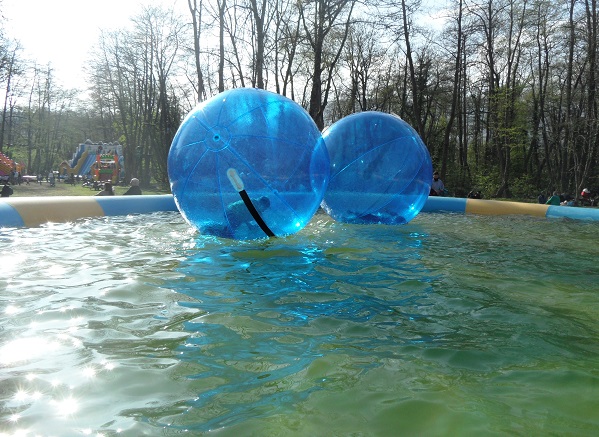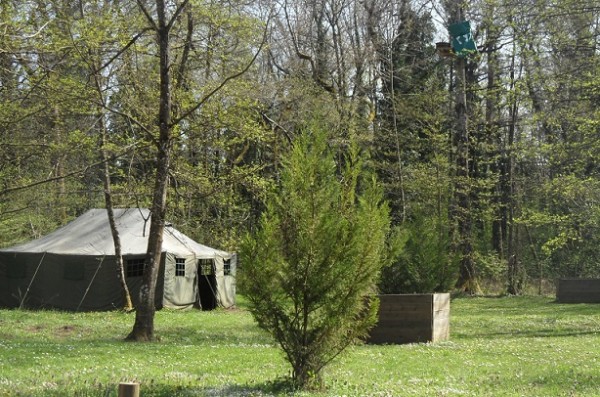 Entry to Forestland is free of charge, you pay per each activity by purchasing a ticket or bracelet from the bar. Prices are quite reasonable for instance a day-pass to the bouncy castles area is 5 Euros; a ticket for the trampolines 3 Euros; pony rides 5 Euros etc. (click here for the complete list).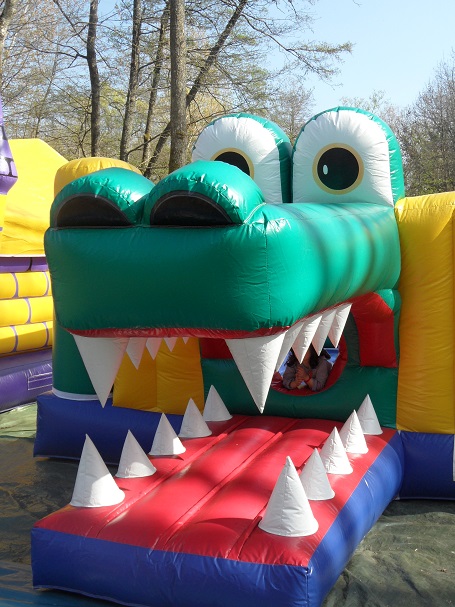 Tree-climbing – accrobranche in French – is the main attraction here, with various height levels and prices according to age, but don't be put off if you have young children: there is a nice tree-climbing track suitable from age 3 (my little Missy loved it!), a small petting farm with donkeys, goats and poneys as well as plenty of outdoor seating to enjoy a snack or family picnic with friends.
You can also organize an outdoor laser game party at Forestland (prices here) or arrange a birthday party yourself: just bring all the food & drinks for your picnic and buy a bouncy castle pass or a tree-climbing session for each child.
Passes for the bouncy castles area are 5 Euros per child for the whole day, while tree-climbing sessions start from 12 Euros per child, definitely excellent value-for-money and – if the weather is on your side – you'll be in for a fantastic outdoor celebration!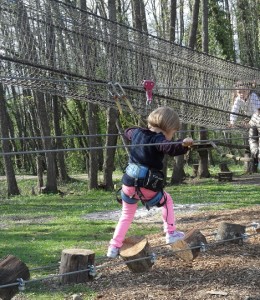 If you're around during the Easter holidays, you might be happy to know that Forestland will be open every day from 10am to 7pm until the 27th of April 2014.
Right next door to Forestland (actually, so close that I hadn't realized they were 2 different businesses!), there is another outdoor park with bouncy castles (entry 7 Euros); coin-operated dodgem cars & boats; mini golf and a lovely outdoor café area where you can relax while the children run around.
As in Forestland, entry is free and you can buy tickets/coins from the bar. Here's some photos…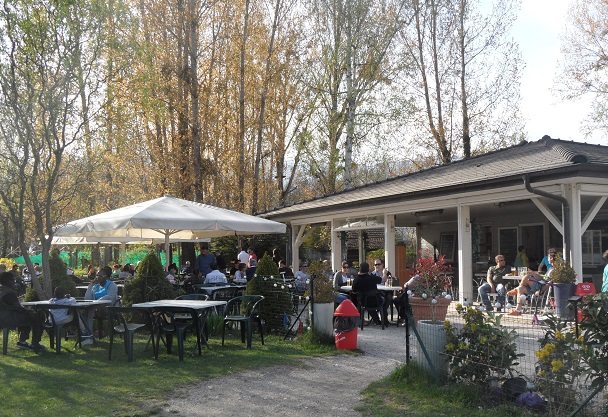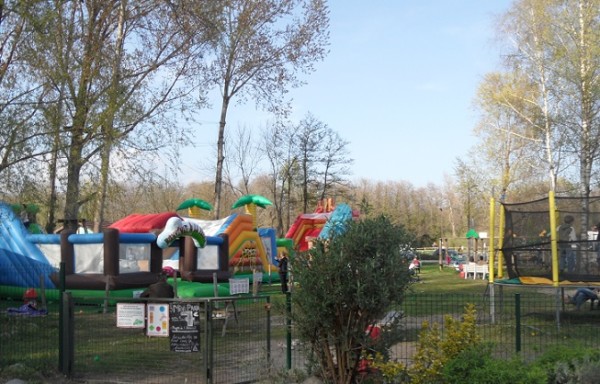 As you can see, there's plenty to keep the children entertained for hours on end, but – if you fear they might get bored after a while – why not bring your bicycles and go for a ride along the Lac de Divonne?
That's free family fun & a great way to take in the scenery!
Avenue du Pont des Îles
01220 Divonne-les-Bains
FRANCE
Tel. +33 (0) 6 76 64 20 31
Email : contact@forestland.fr
Opening Times:
10am to 7pm on Wednesdays, Saturdays & Sundays and every day during school holidays/Bank Holidays.
This is not a sponsored post but a genuine account of our day spent at Forestland. Do you have more tips to share about fun family activities in Divonne-les-Bains? Please leave a comment below!