The countdown to Christmas has begun and we have a fab list of events coming up in the area during the festive season !
Take a look at our previous posts for more info about Geneva's Escalade (7th-9th December 2012); Noël à Carouge (Xmas market 14th-16th December 2012, boutiques open every Sunday); Montreux Noël (until 24th December 2012) as well as Christmas tales under the tree at the Ariana Museum (Sunday 16th December 2012) and more petits rendez-vous at Geneva's modern art museum MAMCO (they're running a kids tour on December 26th if you're in town over Xmas).
This is also the season to enjoy some great skiing & sledging with your little buttons, some free ice-skating in Geneva, Carouge, Lausanne & Vaud and – of course – the beautiful Xmas lights in Geneva and Lausanne (click here for more info).
Don't forget you could also visit Santa's house in nearby Andilly (France) during the holidays  or enjoy the magnificent celebration of the Noël des Alpes in Annecy. Check out the official website of this beautiful French town for more details on all their Xmas activities, gourmet & crafts markets, ice-skating rink and amazing Xmas lights !
If you love running, why not take part in the Christmas Family Run in Divonne-les-Bains (France) on the 22nd of December 2012 ? See below for more info, the winning family can win a stay at Disneyland Paris ! The race is in support of the "Enfance et Cancer" association so please be a supporter.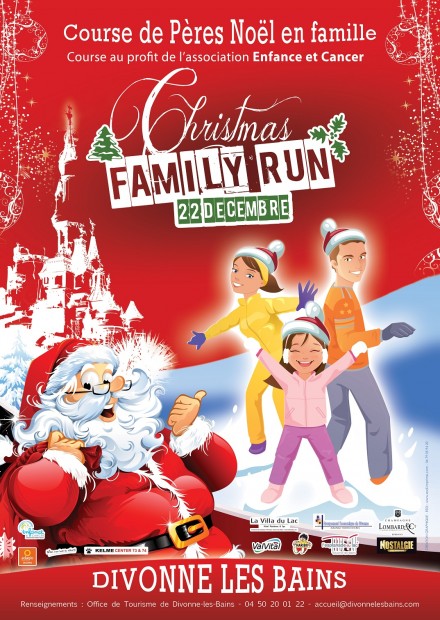 More December events:
Christmas in Morges: visit the official website for the complete list of Xmas markets, concerts and kids activities during the festive season.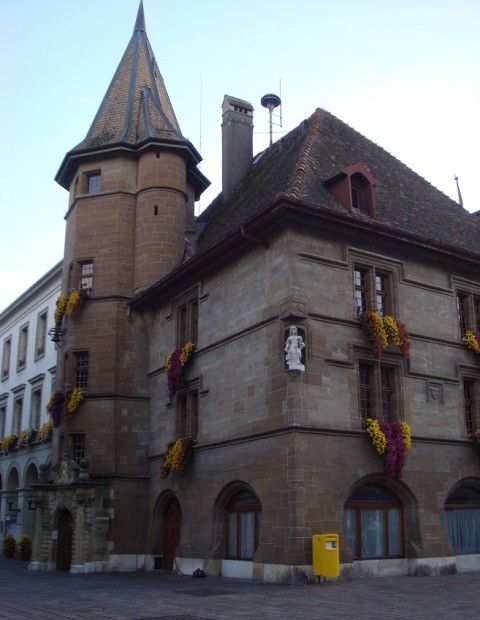 11th December 2012-17th February 2013: Mam´Zelle Chapeau, a delightful show for children aged 1 to 3 (duration 22 minutes) at the Théâtre des Marionnettes de Genève, book your tickets now as places fill up very fast !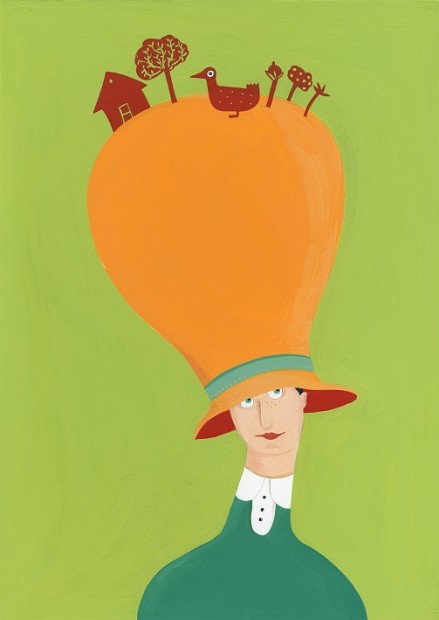 © Théâtre des Marionnettes de Genève
Wednesday 12th December 2012: Family Escalade celebration at La Barje des Volontaires in Geneva. From 2pm to 5pm, share a chocolate "marmite" and relax with your children !
13th December 2012: Nocturne de Noël in Coppet from 4pm. A lovely Christmas market under the town's ancient archways, live music and the arrival of Santa himself at 7.45pm !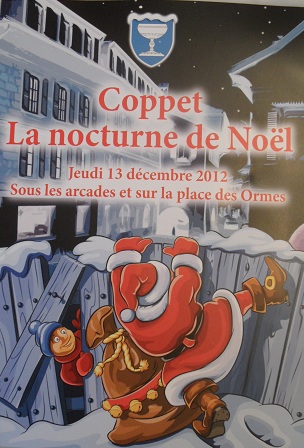 Friday 14th December 2012: this is one of Geneva's coolest events, organised by Johnny Be Good. Bring your needles for the Apéro Tricot in conjunction with Wool & the Gang. From 5.30pm to 9pm at Les Enfants Terribles. Soooo cool, you really need the hat.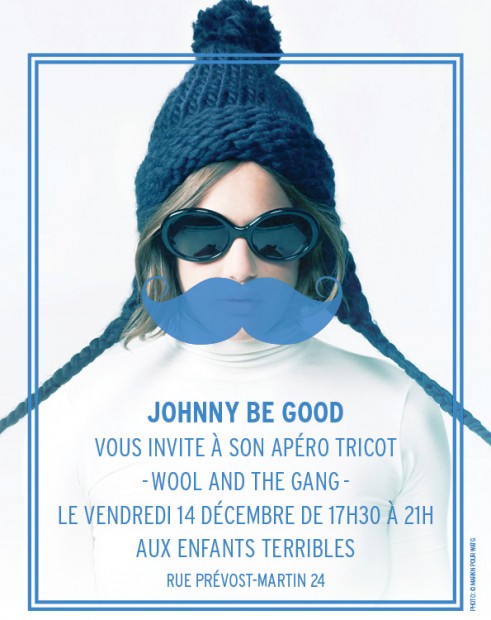 15th-16th December 2012: Vide-dressing organized by Johnny be Good (aptly renamed "Johnny Be Nude" for the occasion) from midday to 6pm (Av. Leon-Gaud 12, 1206 Genève, 6th floor) you'll find some cool clothes, shoes & accessories at very affordable prices ! Check their facebook page for more info.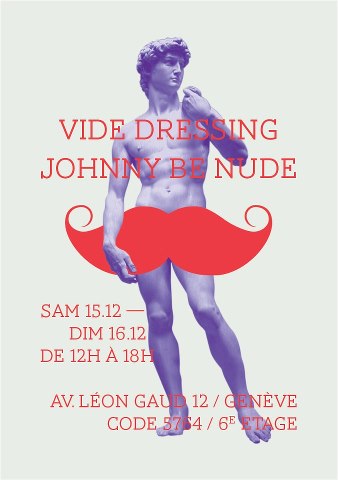 15th-16th December 2012: Noël au Parc, celebrate Xmas at the Zoo de Servion and the Tropiquarium. Combined tickets to both attractions will be half price on Saturday 15th (11am to 8pm) and Sunday 16th (11am to 5pm). There will be special Christmas activities for the whole family, Xmas carols and much more !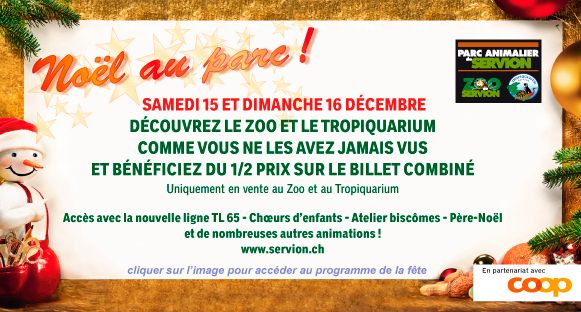 Sunday 16th December 2012: Noël des enfants au Refuge. If your little muffins love horses this is the place to be: Le refuge de Darwyn in Geneva works tirelessly to protect these beautiful animals. Places for the refuge's Xmas party must be booked in advance here, tickets are 40CHF for adults and 25CHF for children (price includes a gift for the little ones).
Sunday 16th December 2012: Baby Disco at La Barje des Volontaires, music & dance for the whole family from 2pm to 7pm, or let your little ones groove on the dance floor while you relax with a coffee !

Sunday 16th December 2012: Coupe de Noël at the Jardin Anglais in Geneva. This is a unique, traditional event in the city of international peace, watch as hundreds of people jump into the freezing cold lake waters for the world's biggest swimming race in open waters. Participants include the so-called "groupes humouristiques" who participate wearing weird & wonderful costumes (including Santa !). Click here for the full programme. The first group will jump into the lake at 9am, Santa will arive at around10pm with plenty of gifts for the little ones.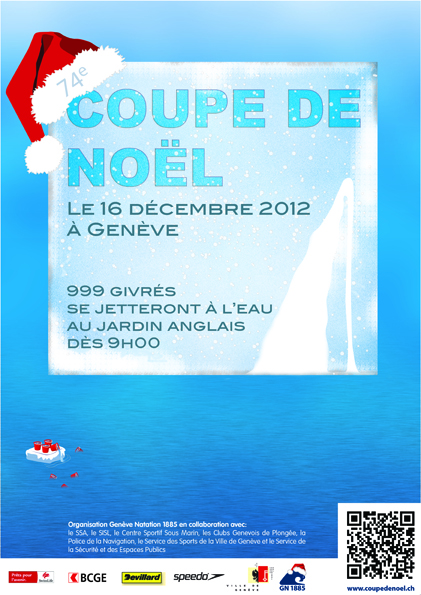 Wednesday 19th December 2012: leave the kids at home and head for the Christmas Tea Punch Party at Le Verre à Monique in rue des Savoises 19, quartier des Bains – Geneva. From 6.30pm to 8.30pm, enjoy a free tasting of their delicious, gin-infused tea punch, after that you can work you way through their uber-glam cocktail list. Find out more about Le Verre à Monique in our previous post.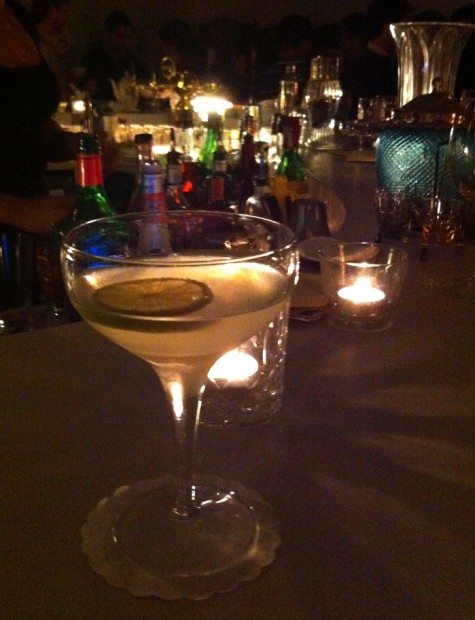 Thursday 20th December 2012: Glühwein evening from 4pm to 8pm at the gorgeous homeware shop Spice Your Life in Bassins (Canton Vaud). Don't miss the opportunity to delve deep into this treasure trove of perfect gift ideas ! Read more about Spice Your Life here.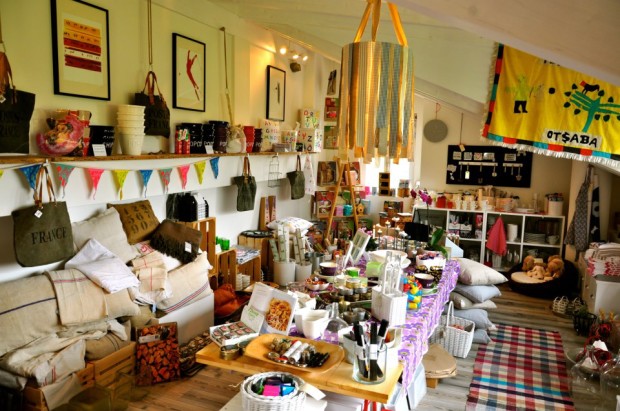 Thursday 20th December 2012: it's the start of the "Boîtes d'échange entre voisins" art community event ! Find out more about it in our previous post and get swapping with your lovely neighbours.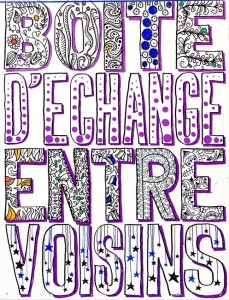 Friday 21st December 2012: Apéro de Noël at the Reading Duck children's bookshop in Nyon (Grand Rue, 26) from 7pm. Make the most of late night shopping on Friday 21st and pop round this lovely kids bookshop for a nibble, a drink & a good browse at their excellent selection of Xmas gifts.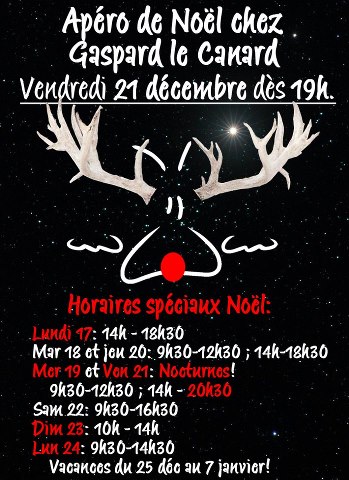 16th-23rd December 2012: Sonia Grimm's show for children "L'étoile de Noël a disparu" will be showing in Lausanne on the 16th of December and in Geneva on the 22nd and 23rd. This is a fabulous show for the little ones from one of Switzerland's best-loved kids entertainer. Visit her official website for tickets and more info.
22nd-23rd December 2012: Bulle des Boîtes at Plan-les-Ouates. A theatre show for children (from age 6) at LA JULIENNE on Rte de Saint-Julien, 116. A very funny, entertaining show that the children will love ! On Sunday you could also have brunch at the Café julienne (booking recommended at 022.794.56.22). Showtimes are 3.30pm on Saturday 22nd and 11am on Sunday 23rd. Here's a little preview of the show !
Saturday 22nd December 2012: Christmas Family Run in Divonne-les-Bains (France). This is a family relay race to benefit the "Enfance et Cancer" association. Take part in the run or just attend as a spectator: this is going to be a great day-out for the whole family – there will be an ice sculpture by artist  Sébastien Cohendet, a concert by Les Accoustellous, giant stuffed animals and much more. The prizes include a stay at Disneyland for the 1st family and his/her weight in candy for the 1st child + countless other prizes, sportswear, etc. The run is open to every family composed of a man, a woman and a child (the young participant must be the child of one the 2 adults). Registration fee is €29 per family at the Tourist Office from 12 November. Visit the official website for more details and to downlaod your registration form.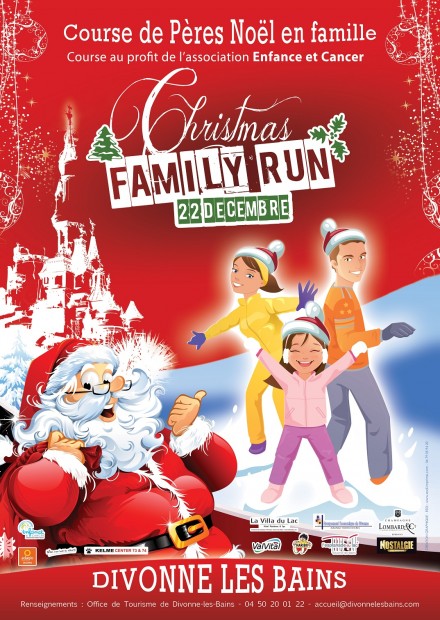 22nd-23rd December 2012: "La soupe au caillou" a sweet puppet-show for children at the Théâtre Micromégas in Ferney Voltaire (24 bis rue de Meyrin). Showtimes are 5pm on Saturday 22nd & 3pm on Sunday 23rd. Tickets for children under the age of 12 are only 8 Euros !
Sunday 23rd December 2012: Family afternoon at the Barje des Volontaires, with cartoons for the little muffins. From 2pm to 7pm.
until 31st December 2012: "Le Magicien d'Oz" the musical at the Théâtre CITÉ BLEUE in Geneva. A great musical for the whole family, a rock version of "The Wizard of Oz" that you and your little ones will love ! See the theatre's official website for full details and to book your tickets. Showtimes are 8pm on Fridays and Saturdays; 3pm on Sundays; 3pm and 8pm on the 31st of December.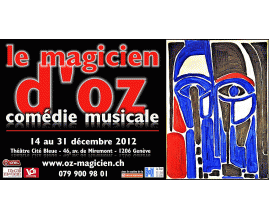 26th-31st December 2012: Festive Season at the Jiva Park Hotel in Crozet, France (not far from CERN). They have a great restaurant and spa and are organising some great family entertainment for children during the holidays. From 4pm to 6pm with entertainers from Party Time.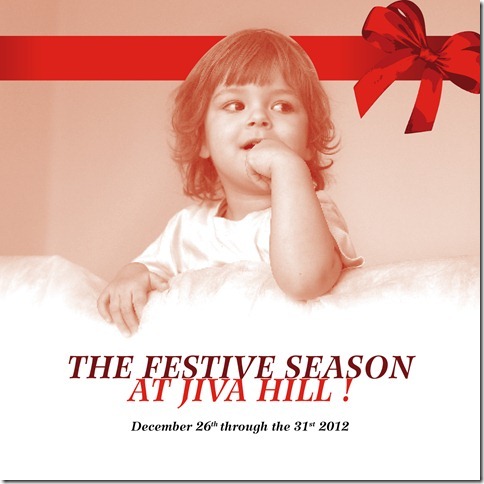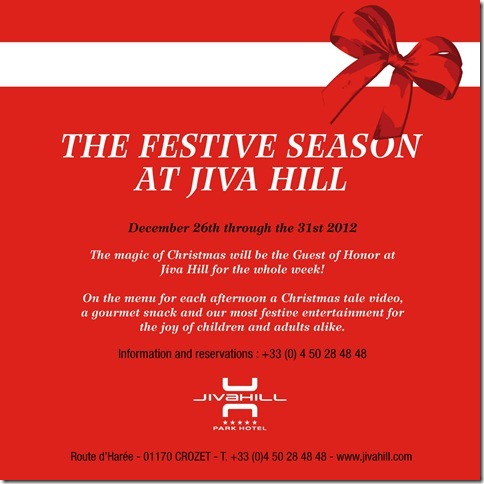 31st December 2012: Fête du 31 décembre: réveillons la plaine! If you're in Geneva for New Year's don't miss the fantastic celebrations taking place in Plainpalais on the 31st of December. The New Year's party will be held under the Cirque de Noël's tent and entry will be free for all. With a great selection of live music and DJs, the party will also extend to the rue de l'Ecole-de-Médecine, click here for more info.