I can't believe how fast 2012 has flown by, can you ?
Now that January 2013 is here, we've got our usual "what's on" ready for you – and remember that all the ice-rinks in and around town are still open until February !
Saturday 5th of January 2013 at 2.30pm "De Genève aux confins du monde – Une promenade extraordinaire" family workshop at the Musée d'ethnographie de Genève (MEG). From age 5. The main MEG building in Plainpalais is currently being renovated and will re-open in 2014. In the meantime, exhibitions and family tours are held at the MEG Conches, near Chêne-Bougeries (map). This year's "Atelier familles" promise to be really good: a time machine will transport the whole family back to the 18th century, so get ready for some fun !The tours take place on Saturday from 2.30pm to 4.30pm and cost 10CHF per person (20CHF per family). They must be booked via email at publics.meg@ville-ge.ch
Collage Montage Mathieu Dupin – MEG Geneva
 
11th-13th January 2013: Genève Indoors – a football fest for fans of all ages, book tickets to see Servette play or the junior boys and girls tournaments at the Patinoire des Vernets. The gala evening on Saturday 12th from 5pm will welcome some of the world biggest soccer stars such as Robert Pires, Patrick Vieira, David Ginola, Patrick Muller and many more. Visit Genève Indoors official website for full details.

Sunday 13th January 2013: "Plume l'ours polaire" a musical for the whole family at the Chapiteau II – Parking piscine de Colovray in Nyon at 2pm. The sweet and funny story of Plume, the little polar bear and his friends will melt your hearts ! Visit the official Das Zelt website for further info and to book tickets.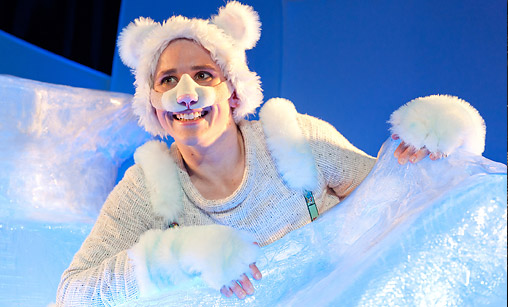 Sunday 13th January 2013: guided tour of the exhibition "C'est la vie– press photography since 1940″ at the Château de Prangins (VD). Tour starts at 2.30pm, tickets are 10CHF per person. Don't miss the chance of seeing some historic shots such as this one of Joséphine Baker signing her memoirs at a department store in Lausanne, 1950 © Musée national suisse/ASL.
15th January 2013: Baby Massage classes start in Founex (Munchkins, 38a Grande-Rue). Learn massage techniques and participate in a group setting to meet other parents and babies. There are detailed hand-outs to support the baby massage sequences, plus discussions and articles on a variety of parenting topics.Who: This class is for babies (6 weeks to pre-crawling stage). Class sizes are small.Dates: Weekly classes for 5 weeks. 2 start dates: Tuesday 15th & Thursday 17th JanuaryTime of 5 week Course: 90 minutes: Tuesdays: 14h – 15h30 & Thursday 10h30 – 12noon.Pre-registration with genevababymassage@aol.com or 078 839 42 29 is required.Cost: CHF200 in total for the 5 week course. Includes massage oil and detailed handouts.
Wednesday 16th January 2013: Petits rendez-vous for children aged 5-10 accompanied by an adult at Geneva's MAMCO. These visits begin at 3.15pm and are free of charge (no booking required). The themes for the kid tours in January will be: "Carnet de voyage" on Wed. 16th; "Ma rue en peinture" on Wed. 23rd and "Suivons les traces de Mamie" on Wed. 30th.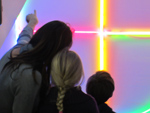 18th-27th January 2013: Black Movie – Festival de Films and "Le Petit Black Movie" represent one of the most important film festivals in Geneva. Get ready to be wooed by a superb selection of movies from Asia, Africa and Latin America covering themes like current affairs, new urban cultures and more. "Le Petit Black Movie" selection, for ages 3-13, will feature more than 40 films including Japanese anime and a special programme dedicated to cats ! The festival's full programme is now online, take a look at the official website for more details on all the great movies and kids activities planned.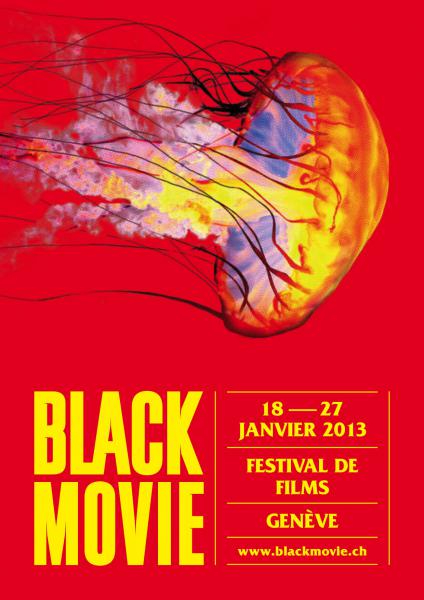 18th-20th January 2013: Salon des Vacances, Voyages et Loisirs at the Halle 7 of Geneva's Palexpo. Are you looking for ideas for your next holiday ? Would you like to see what's on offer and shop around for some good prices ? This is Geneva's travel show, with over 180 exhibitors and plenty of information about all your dream holiday destinations. There will be a halte-garderie service available for kids up to the age of 7.
19th-20th January 2013: "Pirates of the Caribbean" Disney in concert. If you and your kids are Jack Sparrow's fans mark these dates in your calendar: on Saturday 19th at 7.30pm and Sunday 20th at 3.30pm the Auditorium Stravinski in Montreux will be screening the swashbuckling Disney pirates movie with the accompaniment of a live orchestra and chorus of 120 musicians ! Visit the official website for more info about this unique cine-concert.
Tuesday 22nd January 2013: "Chuchotements de zèbres dans mon frigo" a contemporary dance show designed to please the whole family, including children as young as 5. The show takes place at 7pm at the Arande theatre in St Julien en Genevois (France) and only lasts 45 minutes, so still perfect for a school night bedtime…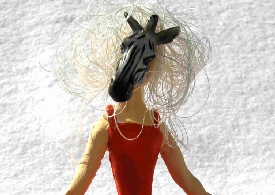 Thursday 24th January 2013: mid-winter fair in Nyon from 9am to 4pm (rue de la Morâche 18-20) organized by The Desalpes Company, Olienfant and Flowerservice. Don't miss this opportunity to support our local expat mumpreneurs and their fab business ideas (& bag some gorgeous products too)!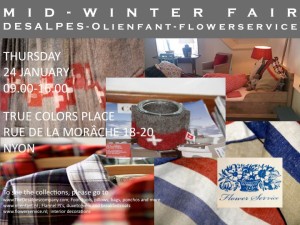 23rd-27th January 2013: "La princesse des dragons" a puppet-show from age 4 at the Salle Communale in Chancy. A wonderful tale of love and siblings rivalry set in a farwary, exotic realm. Showtimes are 2.30pm on Wednesday and Saturday, 11am and 2.30pm on Sunday. Tickets can only be purchased at the entrance on the day of the performance.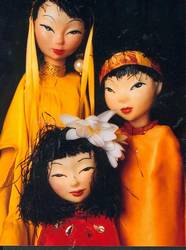 Friday 25th January 2013: watch an ice-sculptures artist at work at the Patinoire des Bastions in Geneva from 6pm to 7.30pm. Ice artist Christophe Geissler will give a live demonstration of how an ice sculpture is created: all he needs is a block of ice and a chainsaw ! The sculptures will then be placed on display and the evening will continue with ice-skating and music. Click here for more info.
25th-27th January 2013: Marinatal Salon du Mariage at the Beaulieu in Lausanne. This is the biggest wedding show in French-speaking Switzerland so don't miss it if you're planning your big day !
http://vimeo.com/40854961
25th-30th January 2013: "Aladin et la lampe merveilleuse" an opera for children (from age 6) by Italian composer Nino Rota at the Opéra de Lausanne – Av. du Théatre, 12. A marvellous tale in music for your little ones by one of the world's most famous composers, who was Fellini, Zeffirelli & Visconti's music man as well as the composer of the legendary Godfather soundtrack !Visit the Opéra de Lausanne official website for full details and to book your tickets.
26th-27th January 2013: "Gazouilly petit oiseau" from age 2 at the Espace Volodrome in Plans-les-Ouates (Ch. de la Mère-Voie 60). The screening of 3 French animated movies from the Fifties is accompanied by live music, songs and lots of fun – a wonderful show for young families ! Showtimes are 4.30pm on Saturday and 11am on Sunday, visit the official website to book your tickets.
26th-27th January 2013: "Musique et Magie", a music and magic puppet-show for little ones from age 4 at the Théâtre Micromegas in Ferney Voltaire (24 bis rue de Meyrin). Tickets are only 8 euro per child so definitely worth trying ! Showtimes are 5pm on Saturday and 3pm on Sunday.
Saturday 26th January 2013: La Fée Couleur, a contemporary dance show for kids from age 4 at the Aula de l'Ecole des Ranches in Vernier (Rue du Village 6). The show deals with the theme of optimism and how to approach things with a positive outlook. Showtime is 4.30pm but doors open at 3.30pm, visit the official website for more info and to reserve your tickets.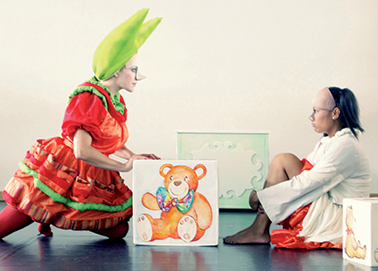 26th January -10th February 2013: the Festival Antigel in Geneva is set to take the city by storm. A distillery, a greenhouse, a cathedral, a train station and a swimming-pool are just some of the city hotspots where you'll be able to enjoy great live music, dance events, sport and exhibitions. As the official websites says, all you have to do is turn up to "discover a 16 days journey through crazy locations with international-class artists". Some of the events that you'll be able to enjoy with your children include the "Lumière(s)" light installation at the Villa Bernasconi in Petit-Lancy, "The Maze" at Pointe de la Jonction and the "Descente du Phare" at the Bains des Pâquis, where a group of Givrés daredevils will jump into the freezing lake and swim around the lighthouse. 20 of the city's communes will be taking part to offer some spectacular entertainment so check the official website for tickets and the full day-by-day programme. Enjoy !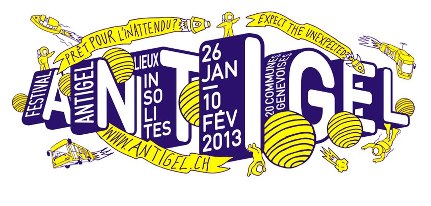 Sunday 27th January 2013: Nyon's flea market, known as "Les puces de Nyon" takes place along the lake, read Linda's post here and be ready for some good bargain hunting !
Sunday 27th January 2013: "Crêpes party" from 2pm to 7pm at the Barje des Volontaires in Geneva (26 rue de la Coulouvrenière). Don't miss it if you and your little ones are partial to a yummy crêpe !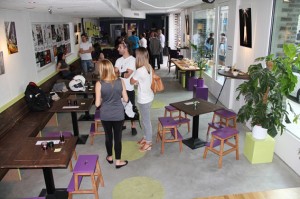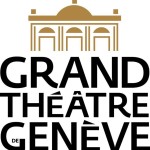 ONGOING: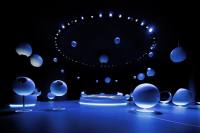 From walking through luminous spheres to exploring CERN's legendary accelerators physics has never been more engaging !
Admission to "Universe of Particles" is free, from Monday to Saturday 10am-5pm at the Globe of Science and Innovation in Meyrin. Click here for the exhibition brochure.
The Archéo Alix exhibition in Nyon will run until the 15th of April 2013. It's a great day-out if your children love bandes dessinées and would like to learn more about life in Roman times. At the Musée romain de Nyon.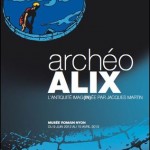 If the weather lets us down this Sunday, why not take the tiddlers to the Natural History Museum in Geneva to see the dinosaurs and the KK-Zoo exhibition?