The flea market in Nyon (les puces de Nyon) is a delightful way to while away a few hours, winding through the streets of the lower village and snaking along the lake front from the Port to the Rive-Est.
Those traders lucky enough to secure a lakeside pitch make clever use of the port walls to display their quirky wares: from a miniature of the Parthenon in Athens to a red tin coffee pot and a pair of colourful marionettes.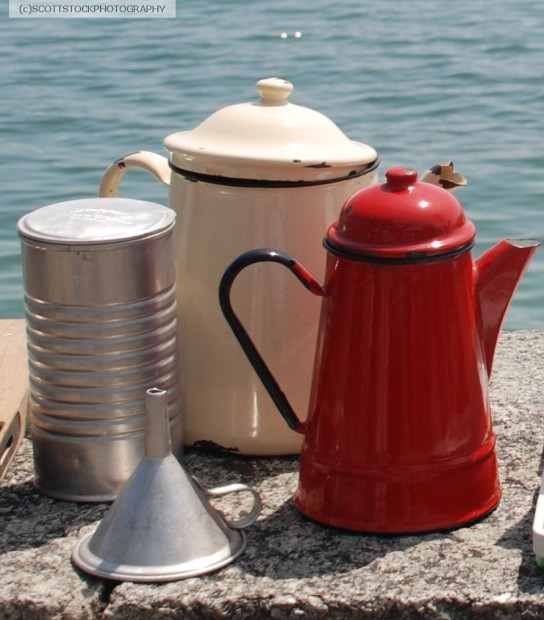 On our last visit in May, the beautiful white walls of the château glinted majestically in the hot sun, which also provided the perfect excuse to stop at Gelateria Venezia in Rue de Rive for a boule of just the best ice cream around!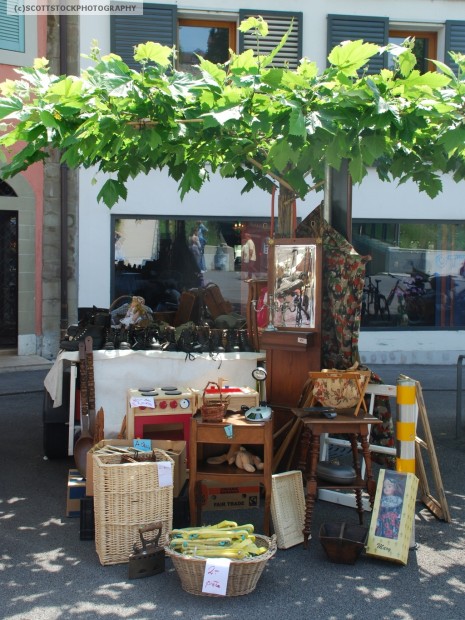 Yes, the price of some of the tantalising objets on offer at the puces de Nyon are priced according to their temporary privileged location on the shore of Lake Geneva but, with just a few francs in your pocket, you can still find a bargain.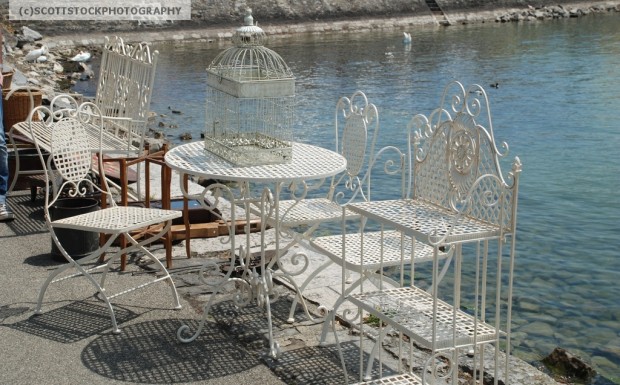 Such previous acquisitions include a colour-washed architectural drawing of the Rialto Bridge, which we discovered later was by an artist from nearby Lausanne; a restaurant-sized woven tray, great for alfresco-dining, and a small copper watering can complete with a charming message of friendship to the previous owner on the base. We are sure we shall enjoy using it as much as Madame Weissbrodr did.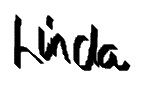 Words, photo credit and copyright Linda Scott 2012.
The Puces de Nyon: every last Sunday of the month, click here for the website.
Linda Scott is a British expat who moved to Geneva in 2006. She is a photographer and has taken all the photos in this article, to see more of her work you can visit her website at Scott Stock Photography.
Linda has recently launched a bespoke framing service. She creates beautiful frames made from natural wood with a number of different finishes and using high quality mountboard. Linda's frames are competitively priced and made-to-measure, creating an original finish for displaying your artwork, photos or memorabilia.
Take a look at her beautiful work on Linda Scott Photography and Encadrement.