The Ariana Museum (Musée suisse de la céramique et du verre) in Geneva houses one of grandest Ceramics and Glass collections in Europe.
You might have spotted the museum's beautiful building, built at the end of the 19th century, nestled in an elegant garden just a few steps away from the Palais des Nations.
The agenda of family-friendly events during the month of December at the Ariana Museum is fantastic, so if you're here during the festive period why not pay a visit ?
Entry to the permanent exhibitions is free, and the building itself – with its starred vaulted ceiling and elegant colonnades – is absolutely breathtaking.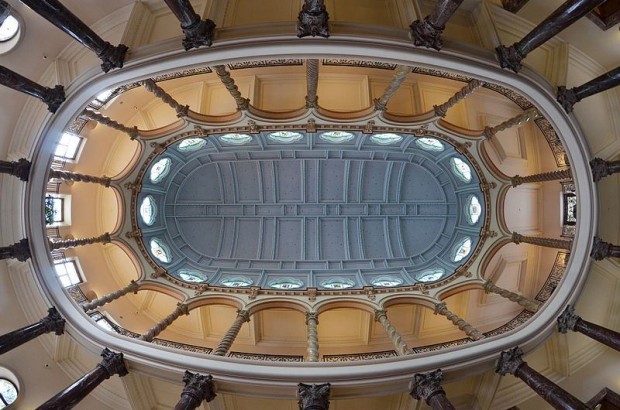 See the museum's official website for the full calendar of events, but in the meantime here's a pick of the best ones:
13th December 2012 from 2pm to 6pm: Book sale of some of the museum's best publications. A great chance to find a gift for someone who loves art as well as ceramics & glass artworks.
Sunday 16th of December 2012 at 3pm: "Contes de Noël autour du sapin". Xmas story-telling in French for families with children around the majestic Xmas tree in the museum's central hall. What an amazing setting for this family event, certainly one you won't forget ! There will be tales but refreshments and a 'goûter gourmand et chaleureux' too. Entry is free but places must be booked at least 3 days in advance by email adp-ariana@ville-ge.ch or by telephone at 022 418 54 54.
Cover photo  © Nathalie Sabato – image courtesy of Musée Ariana, Geneva. Tasse et soucoupe, 1920-1922 – Porcelaine de Langenthal (Fond d'émail jaune, imprimé en noir). Collection Musée Ariana.