Last Saturday we came across this fantastic playground in Nyon. It faces the lake (great views are guaranteed!) and is right next door to the Musée du Léman.
The playground is called Place de jeux du Bourg-de-Rive (click here to see the map) and there's an underground car-park just a few meters away.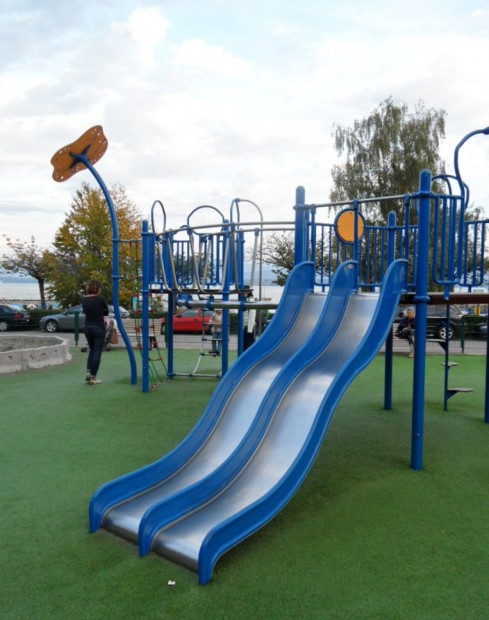 The Place de jeux du Bourg-de-Rive is around 100 square meters, it's fenced all around and is for children aged 2 to 10. There's a climbing frame, a large sand-pit, swings, 2 wooden huts, an aeroplane frame, slides etc. Definitely worth a visit !
Here's some more photos…