Although we've already blogged about planning your little one's birthday party, when we came across the fab services offered by Swiss mumpreneur Sylvie's company Party-Kids.ch we couldn't wait to tell you all about it!
Sylvie is a graduate from the Lausanne Hospitality Management School, a specialist in communication, an actress but most importantly a mum who's passionate about theater, cooking, travelling… Enthusiastic, dynamic & full of creativity, she loves sharing her ideas for the best kids' parties.
Party-Kids.ch is based in Rolle (VD) and offers everything you need to organize a fantastic themed party: from princess to cowboys, fairies to pirates, Sylvie can help you throw the birthday bash of your child's dreams.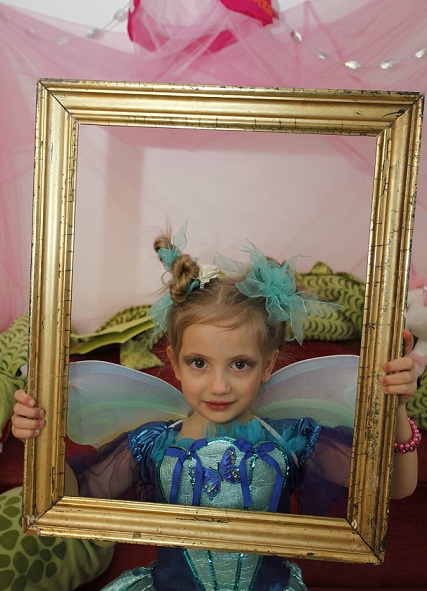 Themed Party Kits
Party Kids offers a complete Themed Party Kit which includes the following:
Quality themed costumes & accessories (ages 5-8), such an exciting treat for children who love to dress up as their favorite hero!
Complete set of themed decorations to transform the entire room into the theme of your choice.
Themed games including music, colouring material and a booklet of activities
The party kit will also include a detailed booklet with many games ideas, practical advice, delicious recipes and much more. A Themed Party Kit costs 200CHF for 10 children – extra items such as themed tableware, rental of a chocolate fountain or a party entertainer can be booked via Sylvie and paid separately.
For more details, you can visit the Party Kids official website.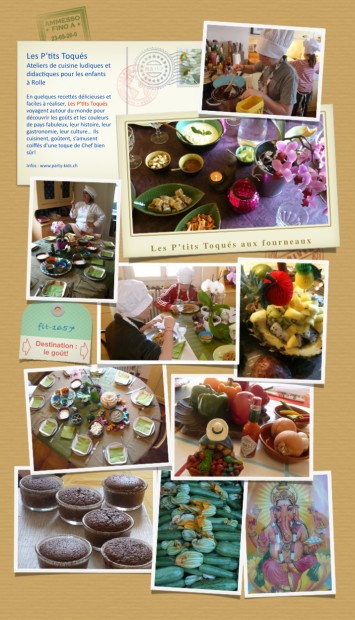 Kids Cookery Workshops
Sylvie also offers fun cookery workshops in Rolle for children aged 8 to 12. These courses run all-year-round on Wednesdays (3pm to 4.45) & Saturdays (10.30am to 1pm) or upon request for a special occasion/birthday party. Workshops can be conducted in French, Spanish or English so don't hesitate to contact Sylvie with your requirements.
Take a look at Sylvie's great blog Les P'tits Toqués to find out more about these courses: what about a Scooby-doo cookery session complete with giant burger served by Velma herself ? Les P'tits Toqués like to travel around the world as well to discover new flavours and recipes, so if you'd like to join them make a note of the upcoming sessions "Vive la France!" on Saturday 20th of April 2013 and a very "British afternoon tea" on Wednesday 1st of May 2013.
Atelier théâtre pour enfants
Last but by no means least, multitalented Swiss mum Sylvie also runs theatre classes and workshops for children aged 6 to 12 in French or Spanish called Les P'tits Comédiens.
Classes take place in Rolle and are currently booked up until September 2013, but put your name down for next year or contact Sylvie to book a private theatre workshop for a birthday or special party.
Sylvie Nickbarte
Rolle (VD)
Email : info@party-kids.ch
Tel: 078 602 06 40