There's nothing more inspiring than listening to the life story of other expat mums who, like us, have braved a change of country, culture, lifestyle to build a new life with their family and children.
A very warm welcome to Inês, a Portuguese expat mum-of-two and founder of stationery design company Lilabloom. Take a look at her gorgeous handmade notebooks and let yourself be inspired by her story: what if your expat experience could be your catalyst for change too ?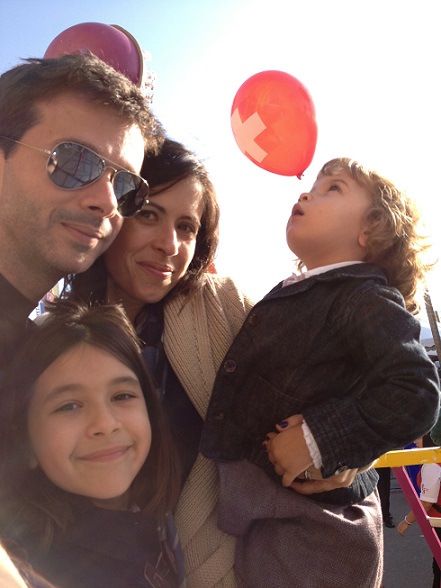 Inês has kindly agreed to offer a 10% discount plus free shipping until the 31st of August 2013 to all Geneva Family Diaries readers who will be quoting this article when placing an order, so make the most of it !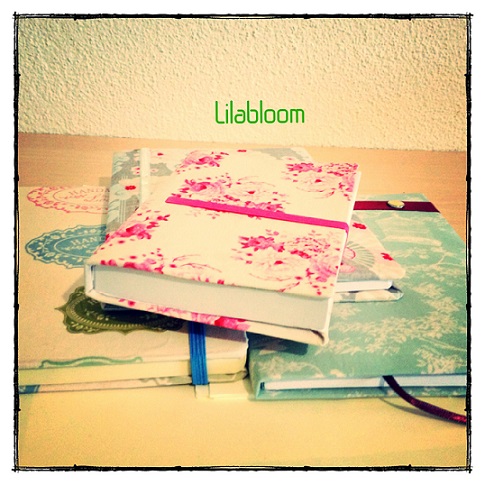 My family & I
My name is Inês and I moved to Switzerland in August 2012 with my two daughters Madalena and Laura, and my husband João, who has been working in Zug since March 2012.
This has been a full year for us, filled with new beginnings: a new country, a new house, a new language and new friends (not such an easy task for my oldest daughter who is almost 9…). For me, change has meant becoming a housewife for the first time !
Even though my girls have always been my priority, I was used to working full time as an Educational Psychologist and an Assistant Professor in a Teacher Training College in Lisbon, so I found myself with too much free time while the girls were at school.
For this reason, I started thinking about potential business ideas that I could pursue. Surrounded by all these beautiful mountains and inspired by the amazing light shimmering on the lake's surface, I finally decided to take the plunge and give my long-forgotten hobby a go.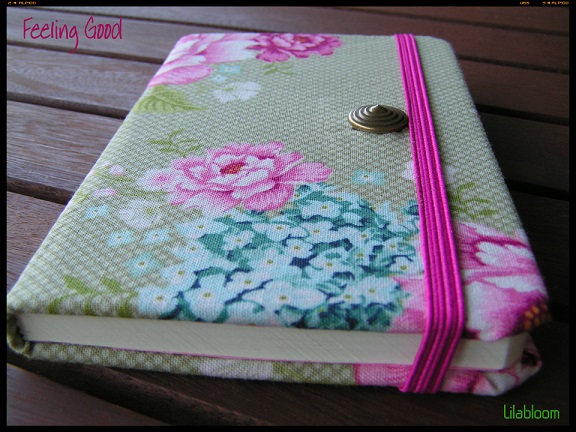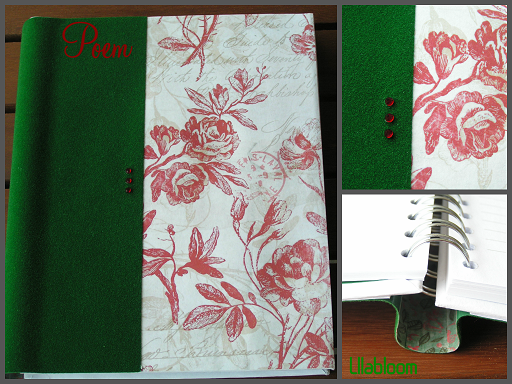 How Lilabloom started
Lilabloom started very casually – as everything, I suppose! – around 2-3 months ago.
The idea slowly developed in my mind: how could I make the most of my creative talents ? What would be a useful yet attractive product ?
I began looking for materials and for the right name. As I am Portuguese, but live in German-speaking Switzerland and have many English-speaking friends, I needed a name that would suit us all and, most importantly, symbolize my idea.
In a nutshell, my idea was to make beautiful handmade notebooks, that could be used as diaries, journals or annual planners, and that would be unique as each person who owns them.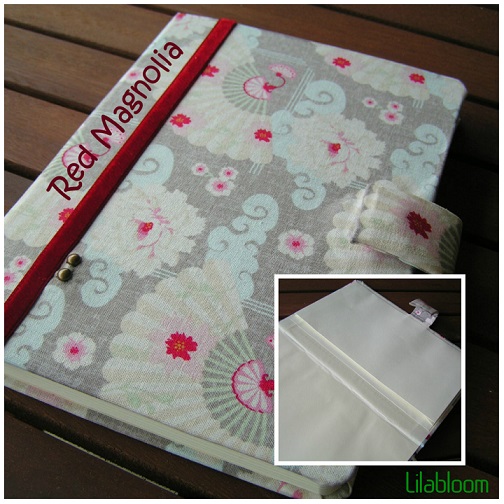 You may select your favorite fabric or paper design from our Lilabloom's facebook page, as well as the size and paper (ruled or plain) of your notebook and I will make it just for you. Even if two people choose the same fabric, the decorative details will make it special and unique – and details really do count.
They are unique notebooks made with the heart, where you can cherish your most beloved memories, thoughts and dreams.
Our Favourite Family Spots in Zug
Definitely the lake. It's so beautiful in every season: the girls can play safely and we can all relax and enjoy a delicious ice cream in the summer, or a hot chocolate when it's cold.
Beautiful handmade notebooks by Inês Vasconcelos Horta
lilabloom.art@gmail.com
Zug
100% cotton fabric, no toxic materials.
Swiss Made. Portuguese Love.
"Be all in each thing. Put all you are in the least bit it you do." Fernando Pessoa