Moving to a different country is daunting enough for anyone. Thinking about enrolling your children into a local school system you're not familiar with is definitely one of the hardest things for any expat parents.
As a family, we opted for private international schools for our children, so I don't have direct personal experience of the Swiss school system. However, since I was asked to write a brief article about it, I thought it might be helpful to other expat families on their way to Geneva so I am posting it here too. If you have personal stories and experiences of the Swiss school system please do leave your comments as they might be useful for other expat families moving to the area.
The Swiss school system in the Suisse Romande
State-funded schools in Switzerland are free and renowned for the quality of the education they offer. Compulsory schooling in Geneva starts from the age of 4 ("école enfantine" and "primaire") until the age of 15 ("cycle d'orientation" starting at age 12). The exact start date will depend on your child's date of birth.
Swiss cantons are responsible for defining the curricula so there are slight differences between them: click here for more info on the educational system in the Canton of Geneva, or here for Canton Vaud.
School days are Monday, Tuesday, Thursday and Friday from 8am until 11.30pm and from 1.30pm until 4pm in the afternoon. There is no school on Wednesdays until the beginning of the cycle d'orientation at age 12, when children start attending school on Wednesday mornings too.
However, this is about to change following the results of a referendum held on the 11th of March 2012: starting in August 2014, children aged 8 and older will be attending school on Wednesday mornings as well.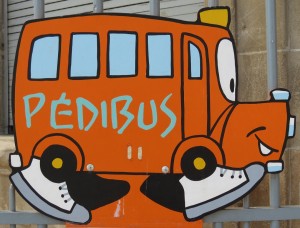 After-school care & extra help for expat kids
Schools offer a canteen lunch option and after-school care for a nominal fee so check with the school directly (activités parascolaires).
Swiss schools can also offer extra French classes for foreign children aged 4 to 12 in order to bring them up to speed with the rest of the class, so check if the school you have chosen offers a similar programme (classes d'accueil).
Schooling is, of course, in the French language. Pupils attending Swiss state schools start learning German as a foreign language at the age of 8 and English at the age of 10.
Local Swiss schools are easily accessible to each local community they serve and often offer a "pedibus" service, i.e. a walking bus led by volunteer parents who take the children to school on foot.
The choice of a local state-funded Swiss school can work out better for those expatriates who plan on living in Switzerland long-term, who have children who speak one of the official languages or those with very young children who can assimilate into the local culture quickly and easily.
For more information about learning objectives and how pupils are assessed, click on the official Educa.ch website.
For a complete list of Primary schools in the Canton of Geneva, click here.
This is it (I told you it was brief!), but I sincerely hope it can be of help to other expat families. Please remember to share your experiences of the Swiss school system with us and other expats on the move !