We came across the French village of Pérouges on our way to Lyon a couple of years ago: the children needed to stretch their legs and I could definitely do with some delicious French pastries !
Perched on a gentle hill overlooking the meadows and fields along the Ain River, this beautifully preserved medieval village is probably one of the most charming villages in France. So much so that it's been the location of many historical movies and TV series (Monsieur Vincent, 1947; Les trois mousquetaires, 196; Fanfan la Tulipe, 1962).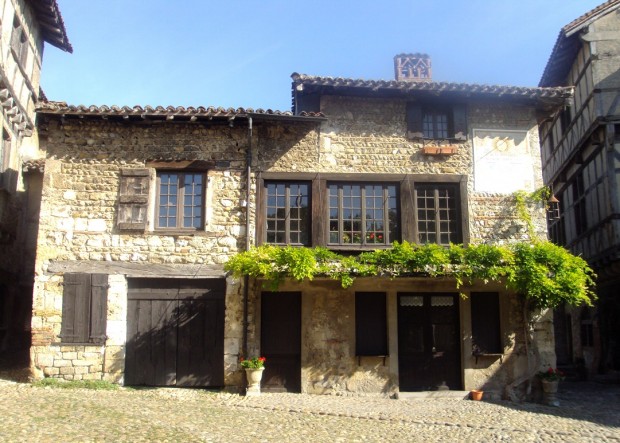 It is thought that the village was founded by a Gallic colony from Perugia, in Italy (hence the origin of its name) and was never under the tyrannical rule of any lord or prince: Pérouges was founded and governed by proud craftsmen, farmers and linen weavers who thrived on their freedom.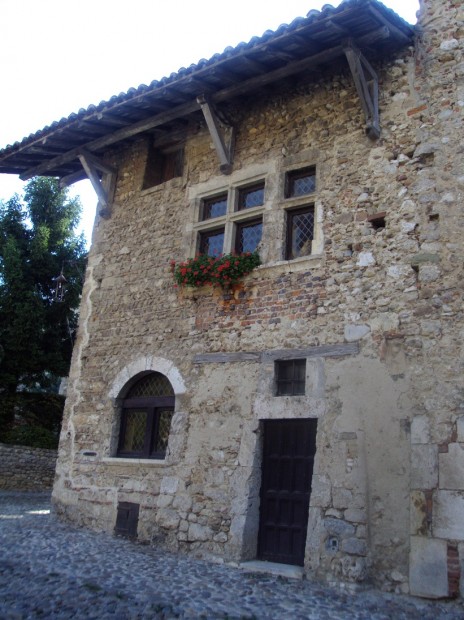 You enter the village from "Porte d'en Haut", part of the fortress that the villagers built around the church in the 15th century. From there, follow the cobbled winding lanes leading to the "Place du Tilleul" with its Gothic gallery and 200-years old "Tree of Freedom".
This is where we stopped for a scrumptious galette au sucre, while the kids played knights & princesses…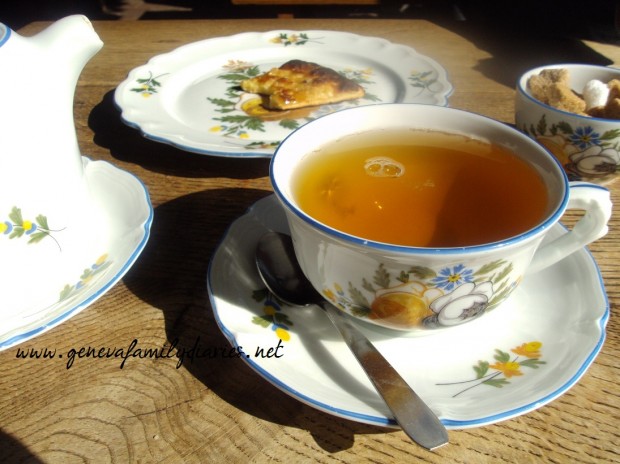 Pérouges is only 125km from Geneva (approx. 1 hour and a half by car) and 30km north-east of Lyon, so it's great for a day out or a weekend getaway.
There are some very tempting little shops and restaurants in Pérouges, and a calendar of great events throughout the year. We hope you will enjoy it as much as we did !