Our latest entrepreneurial inspiration comes from expat dad Roel van Gasselt, a Dutch father-of-two who moved to Carouge five years ago.
Read Roel's article below to find out more about his expat family, their favourite spots in Geneva and the inspiration behind Roel's online company Zizzz.ch, which sells the most stylish baby sleeping bags made with organic cotton lining and Swisswool filling as well as a range of adorable baby blankets.
We're delighted to announce that Zizzz.ch is offering a special 10% discount on online purchases for all Geneva Family Diaries readers who will enter the code "GVADIARIES" (type in your code online at the check-out).
This offer is valid until June 30th 2013, so make the most of it !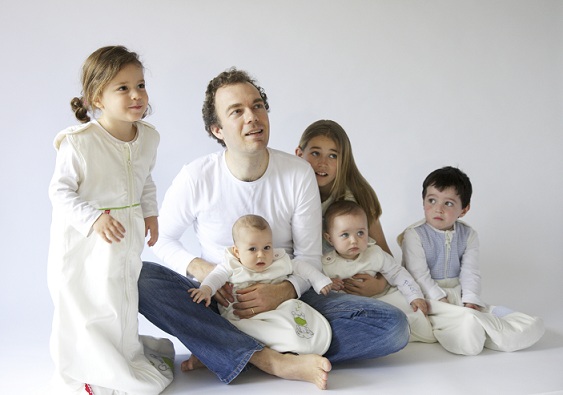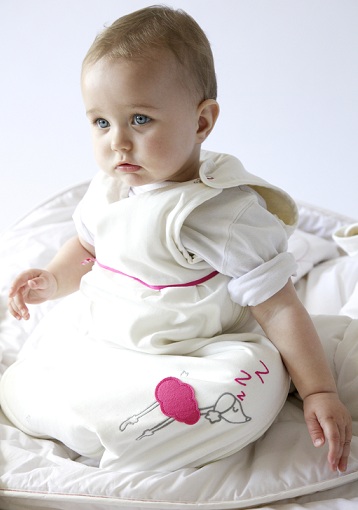 My Family and I
My name is Roel van Gasselt, I am Dutch and my wife is Spanish. We have two daughters: 3 year-old Carmen and Elena, who is now 7 months old. She was the "muse" behind the brand Zizzz.ch and she inspired me to take it to a new level.
I feel like a true citizen of Europe: I have lived in Rotterdam, London, Paris, Madrid and Geneva and I am fluent in 5 languages. I find this is really helpful in selling our sleeping bags and blankets in Switzerland and abroad, although I wish I could speak Arabic, Chinese and Russian as well!
I truly enjoy meeting new people as they always inspire me to look at new perspectives and ideas.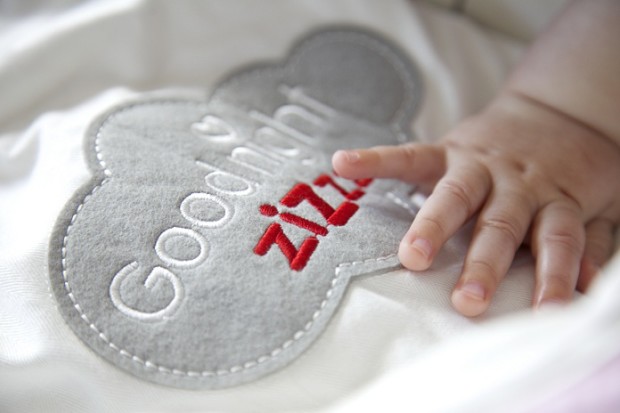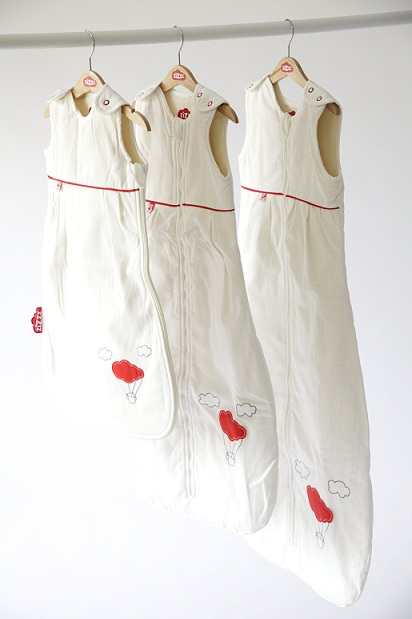 How was Zizzz.ch born?
When Carmen was born, I became aware that most sleeping bags and blankets on the market where made with a polyester filling.
She was sleeping 14 to 16 hours a day wrapped in a material that wasn't natural: it made me think of all the youth hostles I stayed at when I was a backpacking in my student days. They always had polyester filled duvets, which made me sweat all night long and leaft exhausted in the morning.
How could I leave my baby daughter Carmen sleeping like that all night long?

I am a keen skier and was familiar with modern thin wool fabrics that allow you to stay warm and dry, keeping you cool when it is hot and warm when it is cold. I thought this would be a great solution and partnered with Swisswool, who produce washable wool fibers through a patented process, and we started to develop baby sleeping bags.
It was great to have a solution from the Alps just around the corner from us. The wool comes from Wallis and other Swiss cantons. The wool is collected directly from farmers, sorted and only the best qualities are transformed into Swisswool, which is used in our products.
The Alpine climate creates a wool quality that is perfect for sleeping materials, as a good night's sleep is all about breathability.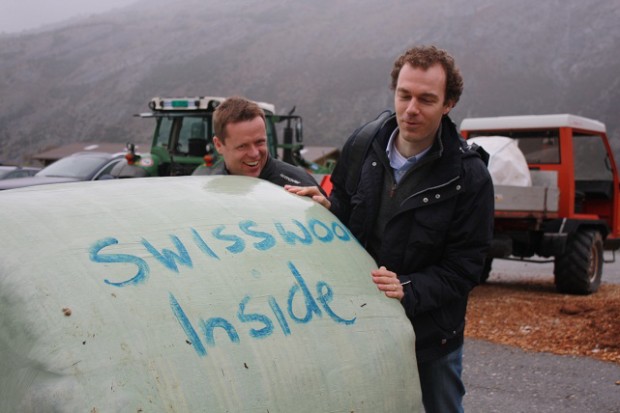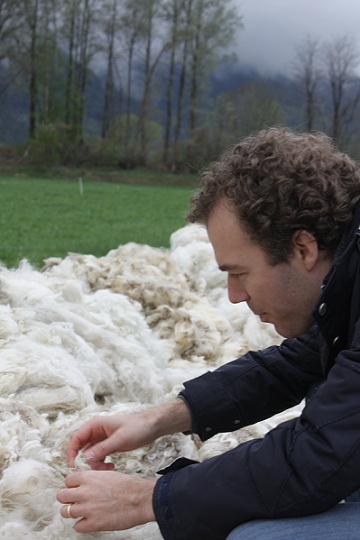 A problem of wool is that it is not always easy to wash. We solved this by reinforcing the pure wool some with vegetable fibers: you can now wash our Swisswool product in the washing machine.
The lining of our sleeping bags is made with organic cotton, a fabric so pure that is perfect for a baby's delicate skin. With organic cotton you avoid chemical pesticides, and ultimately this is better for your health and also that of the farmer.
We are currently developing new products, following demand for adult duvets made with the same materials.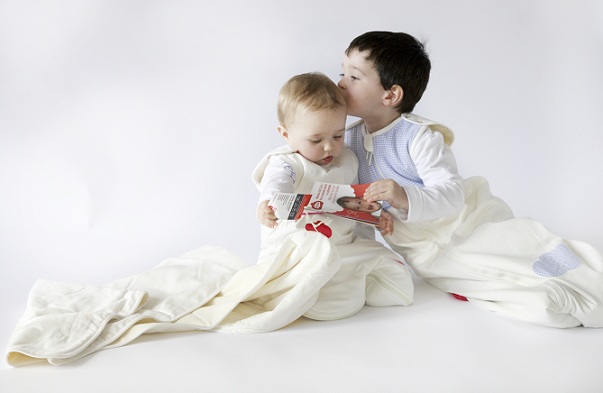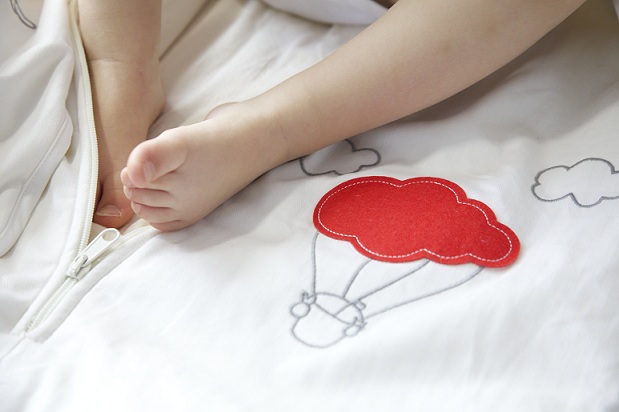 Our Values & Retail Points
My obsession is to get the best quality of sleep for the whole family in a sustainable way. Wool is great for this. It is a really complex fibre that helps to regulate body temperature. I want people to forget about down and synthetic fillings, you sleep better with wool – trust me !
Sleep is really important. Babies need sleep for their brain development. When parents do not wake up in the middle of the night they are more energetic and happier. I want people to wake up with a smile everyday. I also design our products to be comfortable and practical. This means easily to maintain and wash and our baby sleeping bags are adapted for travelling.
We sell our products on our website www.zizzz.ch, but you can also buy our products in selected shops such as the Berceau d'Or in Geneva or Plum d'Art in Canton Vaud. We also sell our sleeping bags in shops in Belgium, the Netherlands, Spain and the UK.
We deliver for free in Switzerland and in the European Union.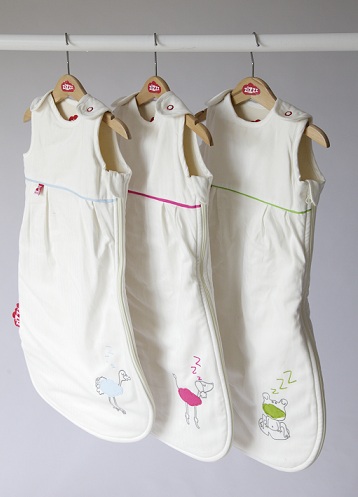 Our New Projects
We are currently working on a range of pijamas for children. Our Swisswool duvets are finished and will be on the market very soon. I still have a lot more ideas, but unfortunately not enough time !
Our Favourite Spots in Geneva
The Plage de la Nymphe in Collonge-Bellerive (Chemin du Milieu 27 bis) is one of my favorite spots in the area, I love to go there by bike – I am Dutch, after all! – and have a swim in the lake.
Carouge has been our neighbourhood for more than 5 years and nothing is better than the Saturday morning Market at la Place du Marché.
You can taste some local wine, and they have super fresh vegetables. There is a Spanish vendor selling excellent Swiss and foreign cheese and an Italian one selling superb fresh homemade pasta.
Carouge has great art galleries as well, my favourite one is Galerie ID.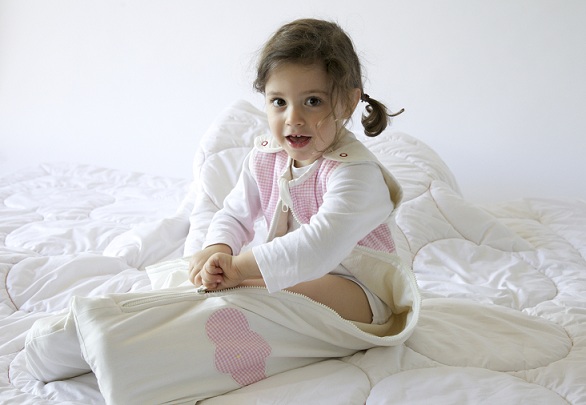 Baby sleeping bags, blankets, duvets and kids pajamas
Zizzz.ch are offering a special 10% discount on online purchases for all Geneva Family Diaries readers who will enter the code "GVADIARIES" (type in your code online at the check-out).
This offer is valid until June 30th 2013.