For all the little monsters in our household Halloween can never come soon enough. Imagine our delight then when I read about the upcoming Nuit des épouvantails (Night of the Scarecrows), which will be taking place in Morges on Saturday 29th of September.
Here's the video from the 2010 edition:
Legend has it that long ago, in 1387, the scarecrows in the countryside around Morges came to life and started terrorising the wine-growing families in the region, thus preventing them from picking the grapes which were ripe for harvest. The villagers were only able to break the evil spell when they managed to set fire to the king of the scarecrows.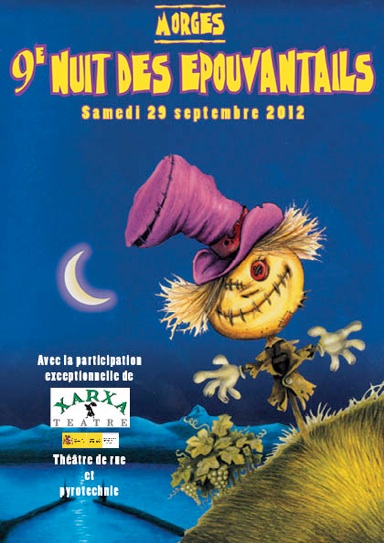 If you'd like to take a look at the full programme, please click here: as you can see it will be a fun (or rather fear…?) packed day, starting in the morning with a village market, followed by the wine-makers parade at 5.15pm, scary story-telling and fireworks from 8.30pm.
Last but not least: remember to dress up in your scariest costumes !